Theresienstadt served as a transit camp for many Czech, German, and Austrian Jews whose final destination was one of the death camps (most often Auschwitz). Prisoners lived in constant fear of being "sent East." This case displays just a few stories of the 88,000 people who were deported from Theresienstadt between 1942 and 1944.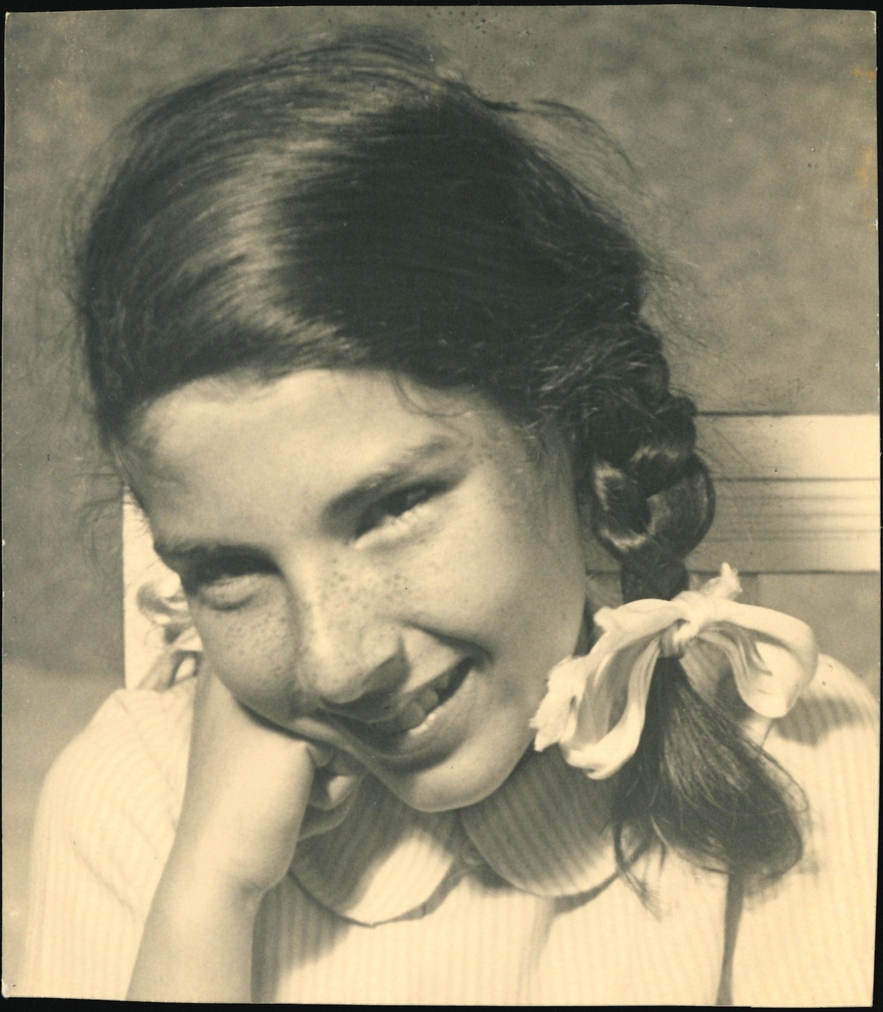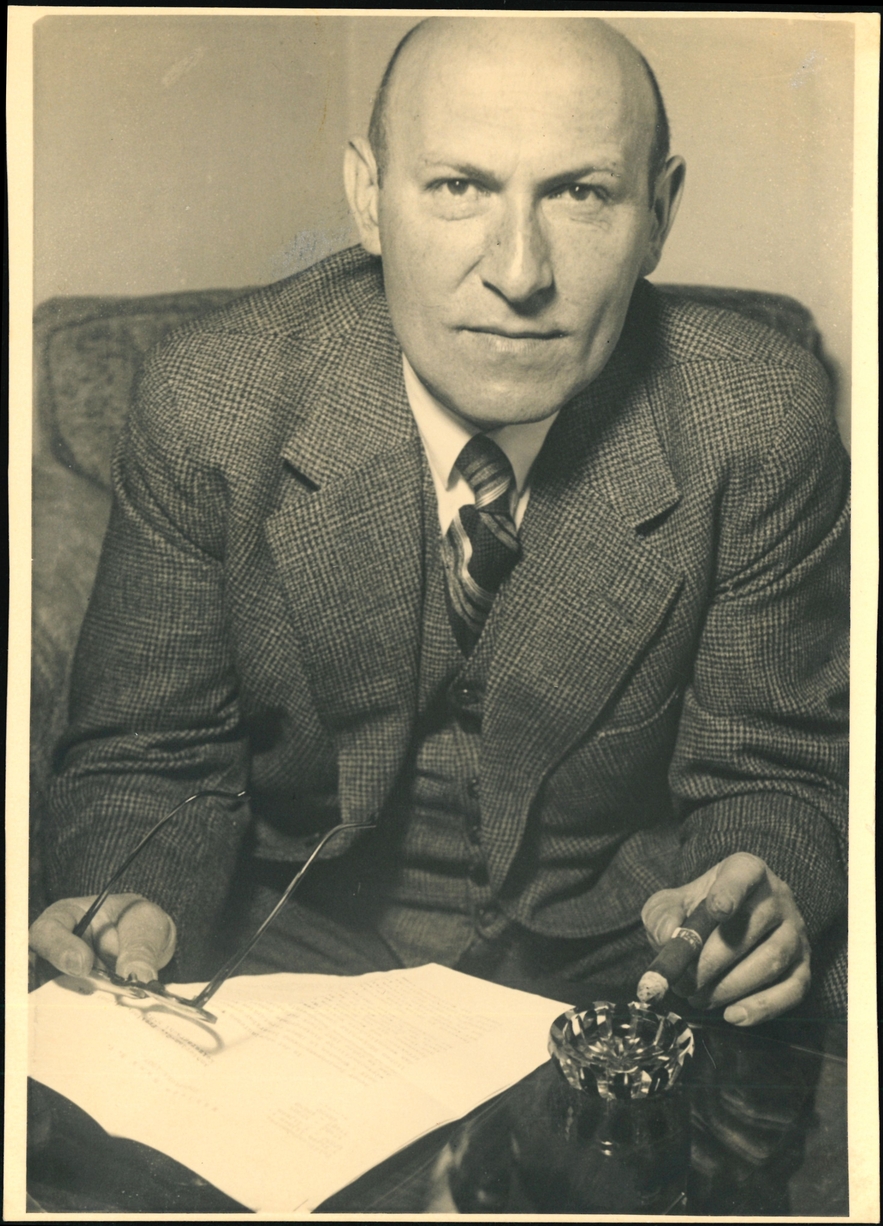 Photos of Miriam Merzbacher Blumenthal and Herbert Blumenthal
Miriam Merzbacher Blumenthal (pictured around 1937) was interned with her parents first in Westerbork transit camp, then in Theresienstadt, in 1944. Her father Herbert Blumenthal (pictured also around 1937) was deported to Auschwitz and murdered there. Miriam and her mother survived.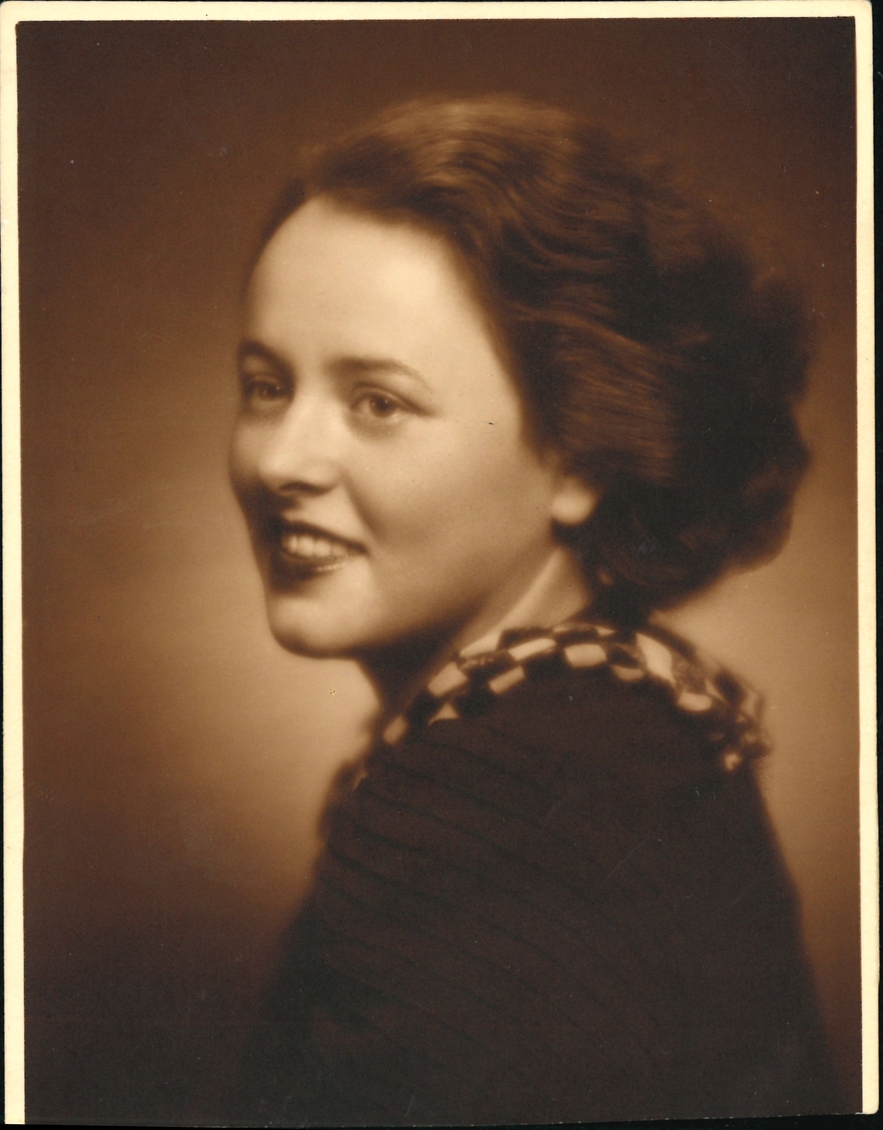 Photos from Edith Friedlander (née Käufler)
The Käufler family (pictured in the group photo around 1935) lived in Vienna until the growing threat of antisemitism forced them to move to Prague in 1938. Mother and daughter Elisabeth and Edith (the two women in the middle of the photo) were sent to Theresienstadt in 1942 and were deported to Auschwitz in October 1944, where Elisabeth was murdered on arrival. Edith (pictured in the portrait around 1947) was moved to the labor camp Oderan in Germany, where she performed forced labor in a manufacturing plant until the war ended.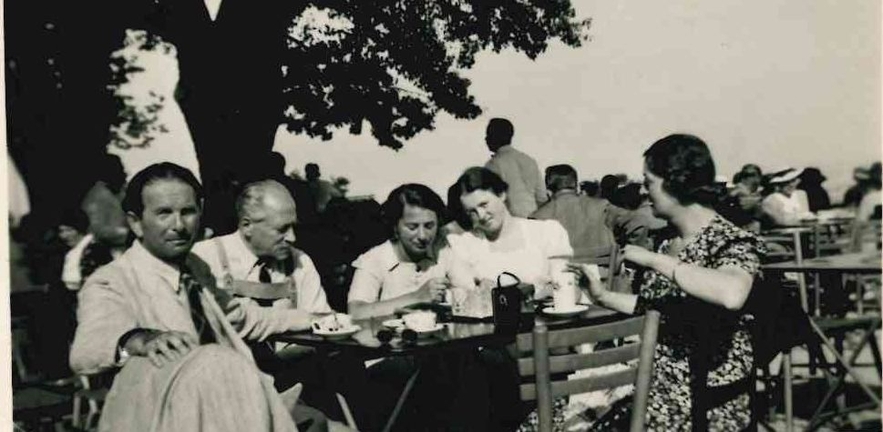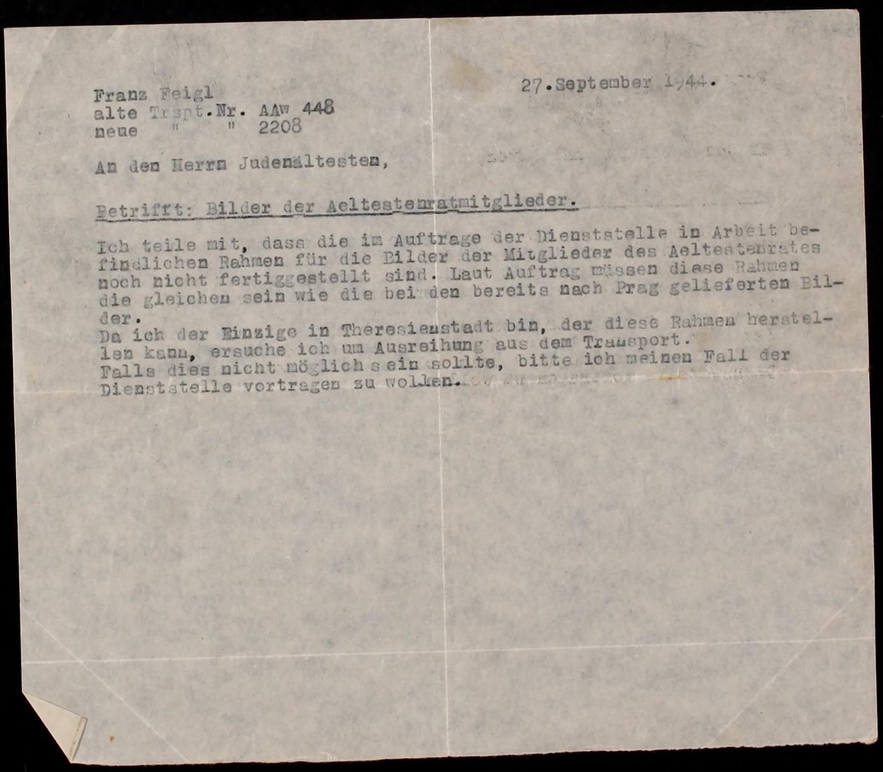 About the image: Franz Feigl and his wife, Anna, received multiple orders for deportation "to the East." Franz wrote a letter on September 27, 1944 to the Council of Jewish Elders, asking for exemption from deportation because of his specialized skills in making picture frames. His appeal was granted, and Franz and Anna were spared.






The pictures on this page are from the Leo Baeck Institute Library and Art Collections and the following Leo Baeck Institute Archival Collections: Edith Friedlander Family Collection (AR 11677), Franz and Anna Feigl Collection (AR 5269), Miriam Merzbacher-Blumenthal Collection (AR 25701).