Günter Friedländer and Hardi Swarsensky founded the Editorial Estrellas in Buenos Aires in 1941. They published German-Jewish and Argentine-Jewish authors. They also published two exile magazines, Jüdische Wochenschau and Porvenir - Zeitschrift für alle Fragen des jüdischen Lebens.
Friedländer came to Argentina with his wife in 1939. He worked as a Rabbi and later lectured on theology in Chile. He was active in South American Jewish and Zionist circles.
Resources
Allen, Brooke. "Pale Blue Ink in a Lady's Hand by Franz Werfel." Barnes and Noble Review, 2012. Web. 03 Dec. 2012.
Fischer, Ernst. Verleger, Buchhändler und Antiquare aus Deutschland und Oesterreich in der Emigration nach 1933. Stuttgart: Verband Deutscher Antiquare, 2011.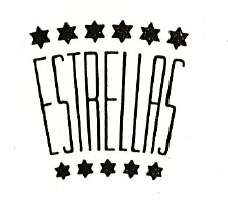 Location: Buenos Aires
Period: 1941-at least 1949
Publisher(s): Günter Friedländer (February 22, 1914, Halle); Hardi Swarsensky (November 7, 1908, Berlin - December 5, 1968, Buenos Aires)
Author(s): Ruben Dario, Guenter Friedländer, Hardi Swarsensky, Bruno Weil, Franz Werfel, Paul Zech
Number of Titles Published: unknown