Otto Kallir re-established the Verlag der Johannespresse as Johannes Press in New York in 1944. Johannes Press published, among others, the work of Richard Beer-Hofmann, Rainer Maria Rilke and Richard von Mises.
Kallir had been a prominent art dealer and publisher in Vienna. He published art books and limited print editions, including the famous Das graphische Werk von Egon Schiele, which introduced the artist to the general public. In 1923, he opened the Neue Galerie, where he represented Austrian artists like Schiele and Kokoschka, and published many literary and art books under its imprint. After the Anschluss, Kallir fled to Switzerland and then New York. He reopened the Neue Galerie in New York in 1940. In New York, he was also active in the Austrian-American League, working to secure safe passage for refugees from Europe.
See also: Verlag der Johannespresse - Publishing in Exile Exhibition
Resources
Fischer, Ernst. Verleger, Buchhändler und Antiquare aus Deutschland und Österreich in der Emigration nach 1933. Stuttgart: Verband Deutscher Antiquare, 2011.
"Kallir, Otto." Austria-Forum. Web. 03 Dec. 2012.
Michalowska, Anna. "Otto Kallir." Wiener Kunstgeschichte Gesichtet. Web. 03 Dec. 2012.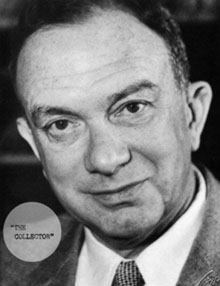 Location: New York
Period: 1944-at least 1967
Publisher(s): Otto Kallir (April 1, 1894, Vienna - November 30, 1978, New York)
Author(s): Richard Beer-Hofmann, Rainer Maria Rilke, Max Roden
Number of Titles Published: unknown