Verlag Science et Litterature
Ernst Heidelberger established a bookstore in Paris in September 1937. The bookstore offered émigré journals and exile literature. In the following years, he published a few books, including Einstein's Physik und Realität, under the imprint Science et Litterature. He also became the publisher of two journals, Zeitschrift für freie deutsche Forschung and the Freie deutsche Hochschulen.
In 1939, Heidelberger abandoned his bookstore and joined the Resistance. After World War II, he was unable to reclaim his bookstore in Paris.
Resources
Fischer, Ernst. Verleger, Buchhändler und Antiquare aus Deutschland und Österreich in der Emigration nach 1933. Stuttgart: Verband Deutscher Antiquare, 2011.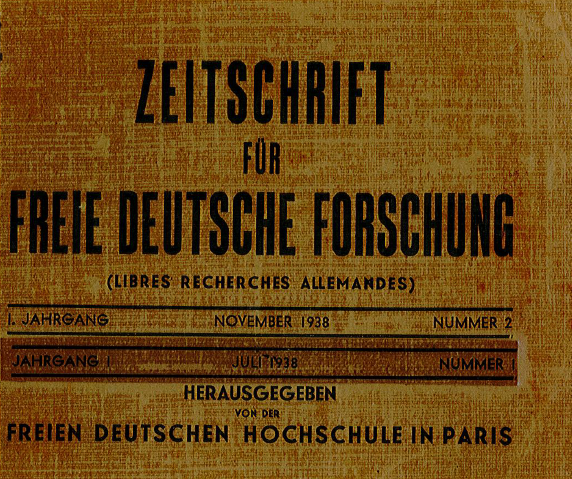 Location: Paris
Period: after 1937-1939
Publisher(s): Ernst Heidelberger (1909, Bad Mergentheim)
Main Focus: Left-wing publications
Number of Titles Published: unknown