Family Matters—Fourth Generation of Bambergers Introduced to LBI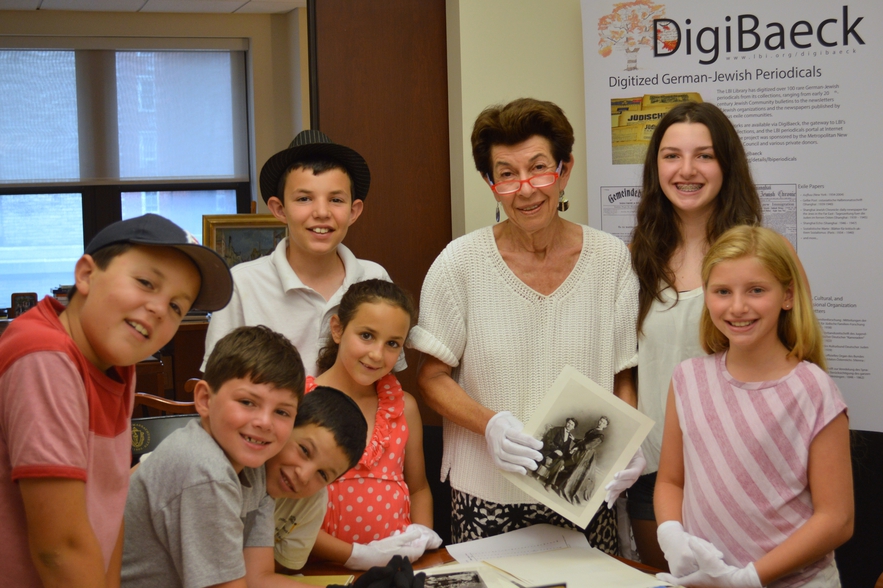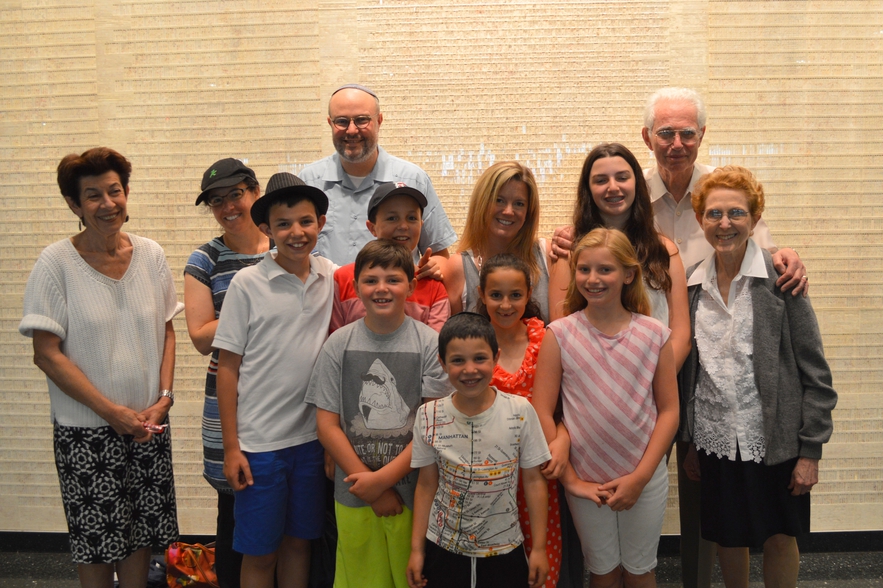 Author

Date

Tue, Oct 27, 2015
When LBI Vice President Michael Bamberger brought the youngest generation of his extended family to the Leo Baeck Institute on a mid-summer morning in 2015, he was continuing a long tradition of family involvement with the Institute.
His own father, the Frankfurt-born scholar and magazine editor Fritz Bamberger, was also a Vice President of LBI for over a quarter century and delivered the first Leo Baeck Memorial lecture in 1956. Michael's sister, Gabrielle Bamberger, was the editor of this publication, LBI News, from 1974 until the mid- 1990s, and she also joined the Bamberger clan at LBI.
Michael and his wife Phylis arranged the visit at the request of their son Kenneth, a law professor at the University of California, Berkeley who brought his wife Sarah and four of their five children, Max, Isaiah, Niva and Ezra, to the Institute. Michael's daughter-in-law Kristin, whose husband Richard was unable to attend, came with her children, Madeleine, Quinn, and Ella.
"It was wonderful to see my grandchildren's interest develop in the history of our family and of German Jews generally," said Michael. Among the archival items that captured their attention: a letter that Albert Einstein wrote to Fritz Bamberger in the 1930s.