LBI Announces New Executive Director Markus Krah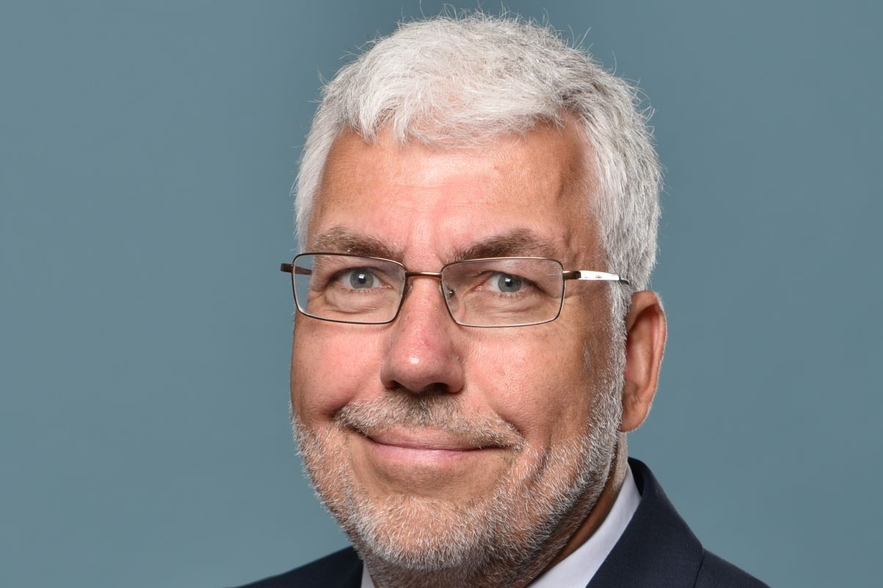 Press Release
Leo Baeck Institute – New York | Berlin Announces New Director
Historian Markus Krah will lead the German-Jewish research library and archive in a turning point for the memory of European Jewish life
9/13/2022, New York, NY– The Leo Baeck Institute – New York | Berlin Board of Trustees announced today that Markus Krah has been named the Institute's next Executive Director, effective October 1, 2022. Krah has been a lecturer in Jewish Religious and Intellectual history at the University of Potsdam. Previously, he spent two years as a visiting fellow at Vanderbilt University and the Herbert D. Katz Center for Advanced Judaic Studies at the University of Pennsylvania, respectively.
Krah will replace William H. Weitzer, who is retiring as LBI's Executive Director after 10 years, during which time the Institute's impact has expanded greatly.
"We are thrilled to announce Markus Krah's appointment to lead the LBI," said David G. Marwell, LBI's President. "His scholarly work on the transatlantic transfer of Jewish culture, his familiarity with the contemporary Jewish institutional landscape in Germany, and his considerable gifts as a communicator and leader will help the LBI go from strength to strength as a scholarly institution with a public message that is increasingly relevant."
Over the past decade, the LBI has dramatically expanded public access to its rich archival, art, and library collections through digitization and major curatorial efforts like the "1938Projekt" and the "Shared History Project", which bring history to life for a general audience using original documents and artifacts. Under Weitzer's leadership, the Institute also focused on exhibitions and public programs that explore connections between the rich and complicated history of German-speaking Jews and the contemporary challenges of democracy, pluralism, and human rights.
"I am excited and humbled by the opportunity to lead this organization at such a critical moment in the memory of European Jewish life," said Krah. "As we lose the last living witnesses, it's more important than ever for the LBI to tell these stories to the public in a way that goes beyond a one-dimensional view through the lens of the Holocaust. Both the rich 1700-year Jewish history in Germany and the resurgence of Jewish life in German-speaking countries only reinforce that."
Marwell noted that bringing the stories of German-Jewish life directly to public audiences was a new direction for LBI: "Over the past 15 years, LBI has transformed from a repository used primarily by scholars to a resource for a global public by digitizing our entire archive. We will always be committed to collecting and preserving these materials for scholars, but we also have an opportunity to bring a deeper understanding of history to an enormous number of people by telling the stories of individual lives." Among the initiatives already underway is a new podcast which explores the lives of German-Jewish refugees through their papers housed at the Institute.
Markus Krah, an American-trained, Germany-based scholar, earned his Ph.D. at the Jewish Theological Seminary, New York, in Modern Jewish Studies with a dissertation that became the basis for his monograph, American Jewry and the Re-Invention of the East European Jewish Past (DeGruyter, 2019). In 2021, he was awarded the LBI's Gerald Westheimer Fellowship to support his research on Salman Schocken's efforts to promote a Jewish intellectual and spiritual renaissance in post-war America with the US Schocken imprint's initial program of classic German-Jewish texts. He has published numerous peer-reviewed scholarly articles and served as editor of PaRDeS, the journal of the Association for Jewish Studies in Germany. Before he began his academic career, Krah worked for over a decade as a journalist, including as the chief correspondent of the German-language service in Reuters' Berlin Bureau.
Weitzer said that leading the LBI had been the great privilege of his professional life, "I've never been more convinced that my work was meaningful than when engaging with our friends and donors, many of them the descendants of German-speaking Jewish refugees whose experiences inform their deep concern about the state of our democracy, the rights of refugees and migrants, and the critical importance of historical memory to both."
"Thanks to Billy's (Weitzer's) persistence in fundraising, his thoughtful administration, and his deep commitment to LBI's mission, the Institute is in better shape than ever," said Marwell. "We are confident that Markus is the right leader to build on this progress and expand our capacity to reach even more people with LBI's message."
Executive recruiters Storbeck Search assisted the LBI in this search.
About the Leo Baeck Institute
The Leo Baeck Institute – New York | Berlin is a research library and archive focused on the history of German-speaking Jews. Its extensive library, archival, and art collections comprise one of the most significant repositories of primary source material and scholarship on the centuries of Jewish life in Central Europe before the Holocaust. LBI is committed to preserving and expanding access to this rich body of material, and it has digitized millions of pages of documents, books, and artworks from its collections—from rare Renaissance-era books to the personal correspondence of luminaries and ordinary people alike. LBI also promotes the study and understanding of German-Jewish history through its public programs, exhibitions, and support for scholars.
The Leo Baeck Institute was founded in 1955 by leading German-Jewish émigré intellectuals including Martin Buber, Max Grunewald, Hannah Arendt and Robert Weltsch, who were determined to preserve the vibrant cultural heritage of German-speaking Jewry that was nearly destroyed in the Holocaust. They named the Institute for Rabbi Leo Baeck, the last leader of Germany's Jewish Community under the Nazi regime, and appointed him as the Institute's first President, overseeing independent centers in New York, London, and Jerusalem. LBI – New York is a founding partner of the Center for Jewish History in Manhattan and maintains an office in Berlin and a branch of its archives at the Jewish Museum Berlin.