Milestone in the Reconstruction of the Freimann Collection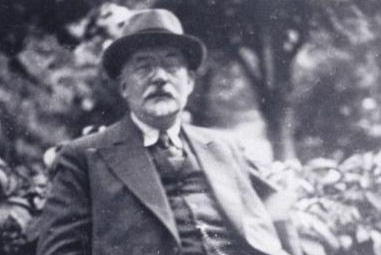 Good news from the Library of the Goethe-Universität Frankfurt reached the LBI in August, 2016: The team working under Rachel Heuberger, Director of the Hebraica and Judaica Collection there, added the 10,000th title to the Freimann Collection of books related to the Wissenschaft des Judentums. The LBI Library and the Center for Jewish History (CJH) have been working for years to help Frankfurt virtually reconstruct a foundational collection for Jewish studies that was once thought lost forever.
Founded at the end of the 19th century with the generous support of Frankfurt's Jews, the Judaica collection of the University Library in Frankfurt am Main became the largest in Europe thanks to its curator, Aron Freimann, who amassed some 12,000 titles between 1898 until 1933. Looting during the Nazi period and bombing during World War II led to signifi cant losses in the collection, so that some 25 percent of the titles were missing when the library was reestablished after 1945. Thanks to a joint grant from the National Endowment for the Humanities and the German Research Foundation (DFG) in 2011, the LBI was able to digitize some 1,000 books totalling 167,820 pages that were missing in Frankfurt but available in LBI collections. The books were digitized in the Gruss Lipper Digital Laboratory at the Center for Jewish History (CJH), where the LBI is located, and integrated into the Frankfurt University Library's catalog. Since completing the initial project in 2014, the LBI and the CJH added an additional 140 volumes with support from the Conference on Material Claims against Germany.