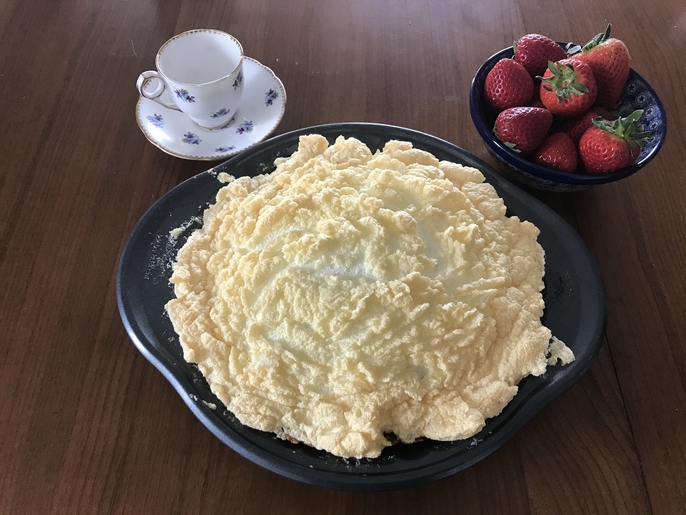 Hélènemama's Erdbeer-GateauHélènemama's Erdbeer-GateauHélènemama's Erdbeer-GateauHélènemama's Erdbeer-GateauHélènemama's Erdbeer-GateauHélènemama's Erdbeer-GateauHélènemama's Erdbeer-GateauHélènemama's Erdbeer-GateauHélènemama's Erdbeer-GateauHélènemama's Erdbeer-GateauHélènemama's Erdbeer-Gateau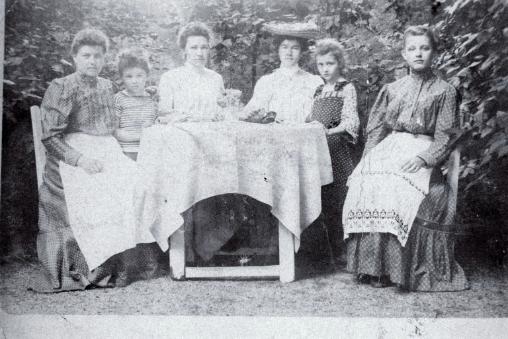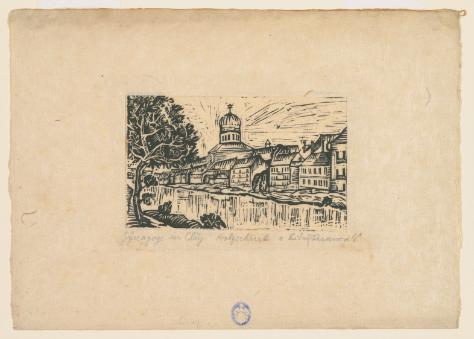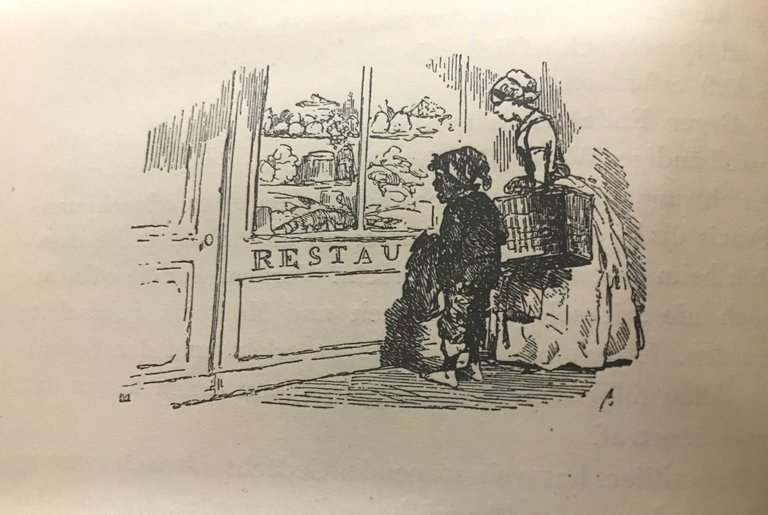 The "Erdbeer-Gateau" ("strawberry cake") is a delicious and easy recipe that looks decadent. Don't let any personal fears of working with meringue dissuade you! It's perfect for summer.
This recipe comes Kochbuch der Hélènemama, a German-language cookbook published in Arad, Romania, in 1924. At the time Arad had a significant German minority population and also was an important seat in the world for Reform Judaism, for part of the German minority was also Jewish.
All that to say, the recipes in this cookbook were not designed for a kosher kitchen; it was a German-language cookbook published with recipes most likely popular in the Austro-Hungarian empire. The Hélènemama's cookbook came to us from a Viennese Jewish refugee whose manuscript recipes books show a true devotion to Viennese cuisine.
On to the recipe!
I am very lucky to have a friend with a scale that weighs things in the European measurements, so we don't have to worry about translating to cups, teaspoons, or ounces and pounds. Of course, many of us reading this recipe do need to do this.
Though the directions are sparse, again with the assumption the baker will know the basics of the kitchen, we didn't need to supplement our knowledge too much. The mixing of the ingredients for the dough is easy: a stick and a half of butter, sugar, flour, and two egg yolks. Then you roll it out and, using a circular form pressed into the dough, made a circle.
My friend, who is actually an excellent baker, took the excess cut off and rolled them into thin, long braids, which she then put around the edges of the dough to help hold the ingredients that would soon be on top.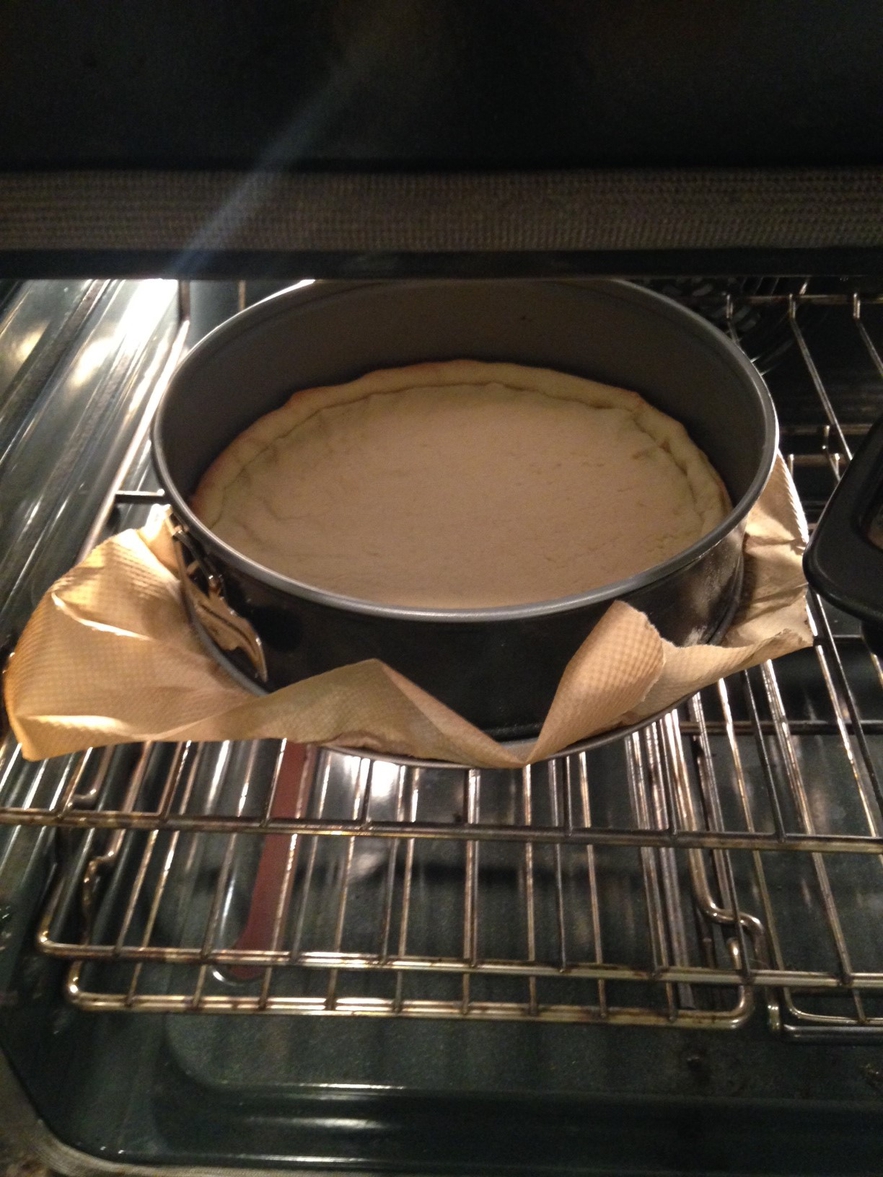 Following the directions we then baked this thin and circular dough on a baking sheet in the oven until it browned a bit, at 375 degrees Fahrenheit for about 20 minutes.
Without my German friend I (an English-speaking American) would have had some trouble. "Klar" is either an old or regional German word for egg whites, which I didn't know. And "Schnee" or "Eischnee" is meringue in German. We cut up a number of strawberries and then created the meringue.
We then put the strawberry pieces on top of the dough, put the meringue over the strawberries, and baked the entire thing. We had the temperature at 375 degrees for fifteen minutes. We then turned the oven off and let the cake remain in the oven another half hour or so.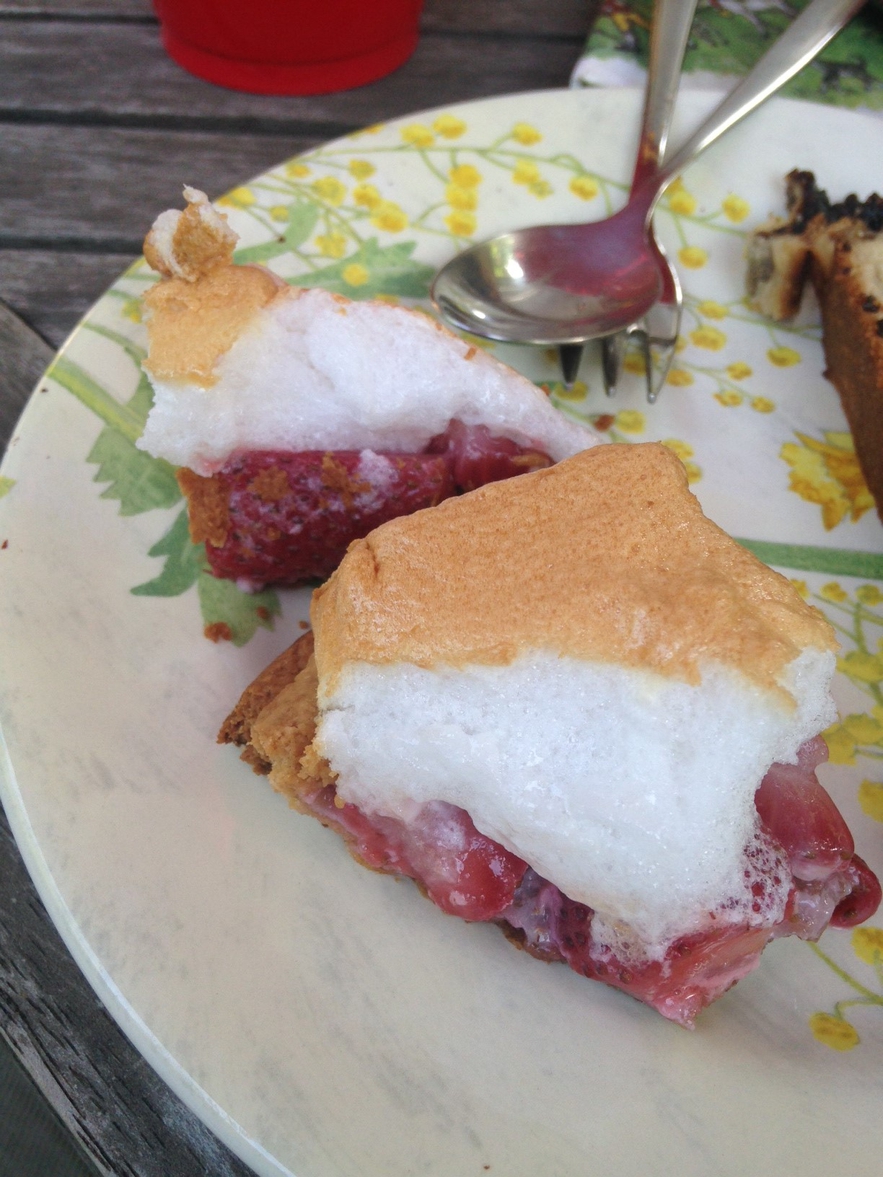 When it was done we brought it out to the back garden and had a piece. It was delicious! I helped myself to a second. It was a nice warm day–perfect for a fruit cake with meringue. I would highly recommend this recipe to anyone who wants a nice summer dessert to serve guests. I know I will make this again, and happily so.