Restitution, Justice, and Memory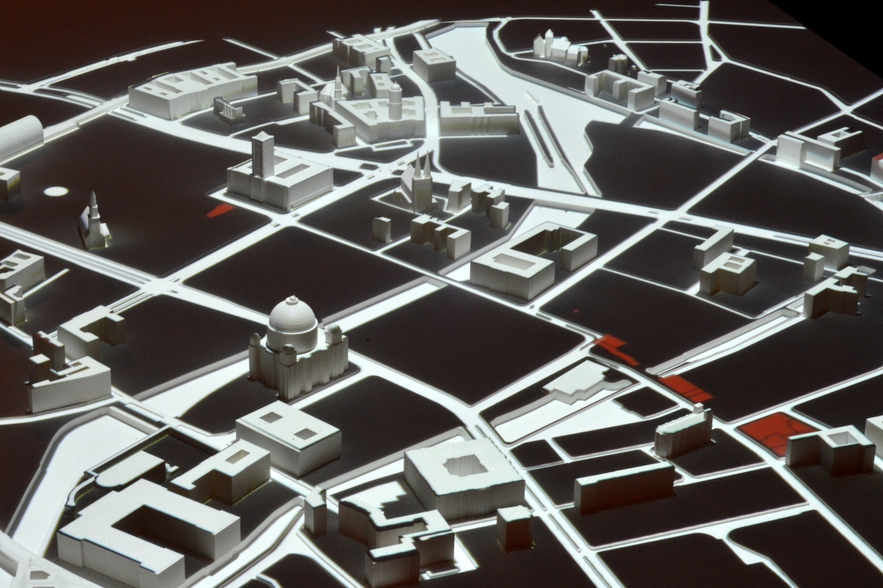 LBI's exhibition, Stolen Heart, shows how the wide-ranging plunder of Jewish property by the Nazis unfolded in a small part of Berlin's city center between 1933 and 1945. However, for the descendants of the owners of the 225 properties stolen there during this period, this story continues until the present day. Fewer than 10% of the former owners or their heirs have received restitution, and some heirs remain in protracted legal battles.
In his comparative survey of the history of restitution, The Guilt of Nations (2000), historian Elazar Barkan (Columbia University) presents an overview of restitution for historical injustices ranging from the Holocaust to the displacement and murder of the indigenous peoples of North America. While restitution aims to preserve human rights in the Enlightenment sense—as rights that accrue to individuals—Barkan argues that the negotiation of restitution agreements in the 20th century has engendered a new understanding of collective rights. Thus, restitution functions as a framework that shapes the identities and historical narratives of both victimized groups and perpetrator nations.
Barkan and a panel including acclaimed author Sarah Wildman and Joanne Intrator, a clinical psychiatrist who successfully fought for restitution of her family's property in central Berlin, will discuss the legal, moral, and emotional implications of restitution of Nazi-looted property, with an eye toward the role that restitution plays in the formation of narratives for both individuals and groups over time.
Elazar Barkan is Professor of International and Public Affairs at Columbia University, Director of SIPA's Human Rights and Humanitarian Policy Concentration, and Director of Columbia's Institute for the Study of Human Rights. Barkan is also founding Director of the Institute for Historical Justice and Reconciliation (IHJR) in The Hague. His research interests focus on human rights and on the role of history in contemporary society and politics and the response to gross historical crimes and injustices. His human rights work seeks to achieve conflict resolution and reconciliation by bringing scholars from two or more sides of a conflict together and employing historical methodology to create shared narratives across political divides and to turn historical dialogue into a fundamental tool of political reconciliation.
Sarah Wildman is a journalist and non-fiction author who writes about culture, politics, history, and memory. Her celebrated 2014 memoir, Paper Love, meticulously pieces together the history of the woman her own grandfather left behind when he escaped Vienna in 1938 and has been hailed as a landmark in Holocaust literature by the third generation of survivors. Wildman was the 2014 Barach Non-Fiction Writing Fellow at the Wesleyan Writers Conference, and she won the 2010 Peter R. Weitz Prize, from the German Marshall Fund, a prize awarded for "excellence and originality," in European coverage. She is a regular contributor to The New York Times, Slate, and The New Yorker online. She is also a 2015-2016 Dart-Ochberg Fellow at Columbia University.
Joanne Intrator is a practicing psychiatrist and author in New York City who is currently writing a book about her 9-year battle for restitution of a building owned by her grandfather, Jakob Intrator, at Wallstrasse 16 in Berlin. Jakob Intrator was a merchant originally from Galicia whose business interests included a successful egg wholesaling enterprise, and his story is among those presented in the LBI exhibition, Stolen Heart. On her blog at www.joanneintrator.com, she regularly interviews such leading lights as architect Peter Eisenman, author Luisa Weiss and long-time New York Times reporter Ralph Blumenthal.