POSTPONED: Stories of New York: City College—Cinema and Sanctuary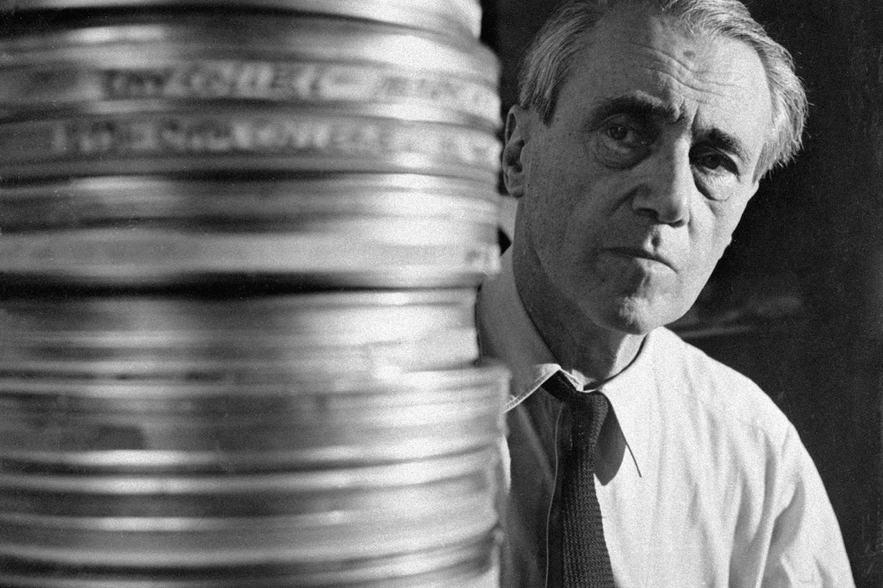 Date/Time

–

Venue

Center for Jewish History (map)
15 W. 16th St.
New York, NY 10011

Admissions

LBI/CJH/Partner Members, Students, Seniors: $12
General: $15

Cosponsors
This event has been postponed due to the closure of the Center for Jewish History.
LBI is proud to cosponsor this third event in the Center for Jewish History's series on City College, its rich Jewish history, and its transformative role in the lives of so many.
III. Cinema and Sancutary
It was the first documentary film school in the United States and it began in 1941 at the City College of New York. Led for many years by the German filmmaker and refugee, Hans Richter, the school guided working-class students into prestigious film careers. The Institute of Film Techniques lasted a little less than two decades but its stunning success and lasting influence has been called one of the best-kept secrets in film history. Award-winning director and CUNY Professor Dave Davidson tells this remarkable story in Cinema and Sanctuary, a documentary he produced with current CUNY film students. Discussion with Professor Davidson, legendary filmmaker Manny Kirchheimer, and CUNY students follows the screening.
About the Speakers:
Professor Dave Davidson, the director of Cinema and Sanctuary, is an award-winning independent documentary filmmaker and media educator whose work focuses on social issues, culture and the arts.  Dave has directed over twenty acclaimed documentaries, many broadcast nationally on PBS. These include, A Place Out of Time-The Bordentown School (2010), Into the Light-the Furious Birth of The American Film Industry (1996), The Dancing Man-Peg Leg Bates (1992) and Cissy Houston-Sweet Inspiration (1988). He also directed A Gesture and a Word, which won Audience Choice—Best Feature Film at The Richmond International Film Festival. From 2010 to 2013, Davidson was Director of Photography and Co-Producer on the 9-part PBS series, Michael Feinstein's American Songbook. Davidson is professor emeritus at The City College of New York (CUNY) where he was the founding director of the MFA in Media Arts Production Program.
Manfred (Manny) Kirchheimer CCNY '52, graduated from the CCNY Film Institute and is profiled in Cinema and Sanctuary. An award-winning, independent filmmaker, he has been producing and directing documentaries since 1965. His films include: We Were So Beloved, Free Time, Middle Class Money, Honey, Dream of a City, My Coffee with Jewish Friends, Canners, Art Is . . .The Permanent Revolution, SprayMasters, Tall, Stations of the Elevated, Bridge High, Short Circuit, Claw, Leroy Douglas, Haiku, and Colossus on the River. His films have been shown in theaters, on television and at festivals around the world including New York, London, Jerusalem, Berlin, Edinburgh, Venice, Melbourne, and the Kennedy Center, among many others. In February 2017 he had a retrospective of his films at the Museum of Modern Art and his work has also been showcased at The Art Institute of Chicago, Metropolitan Museum of Art, The Whitney Museum of American Art,  The Jewish Museum, Boston Museum of Fine Arts, Munich Filmmuseum, and the Akademie der Künste in Berlin. Recently retired as professor of film at the School of Visual Arts in New York City, Kircheimer is listed in Who's Who in Entertainment, Who's Who in the East, and The Encyclopedia of the Documentary Film.
Professor Jerry Carlson (moderator) is Chair of the Department of Media & Communication Arts at The City College CUNY; a member of the doctoral faculties of French, Film Studies and Comparative Literature and a Senior Fellow at the Bildner Center for Western Hemispheric Studies.  In addition to lecturing at a wide variety of universities, Professor Carlson is also an active producer, director, and writer with eleven Emmy Awards. As a Senior Producer for City University Television (CUNY-TV), he created and produces the series City Cinematheque about film history, Canape about French-American cultural relations, and Nueva York (in Spanish) about the Latino cultures of New York City. As an independent producer, his award-winning films include the Showtime Networks production Dirt directed by Nancy Savoca and Looking for Palladin directed by Andrzej Krakowski. In 1998 he was inducted by France as a Chevalier de l'Ordre des Palmes Academiques. He received his BA from Williams College (B.A.) and MA and PhD from  the University of Chicago.