Burning Words: The Battle of the Books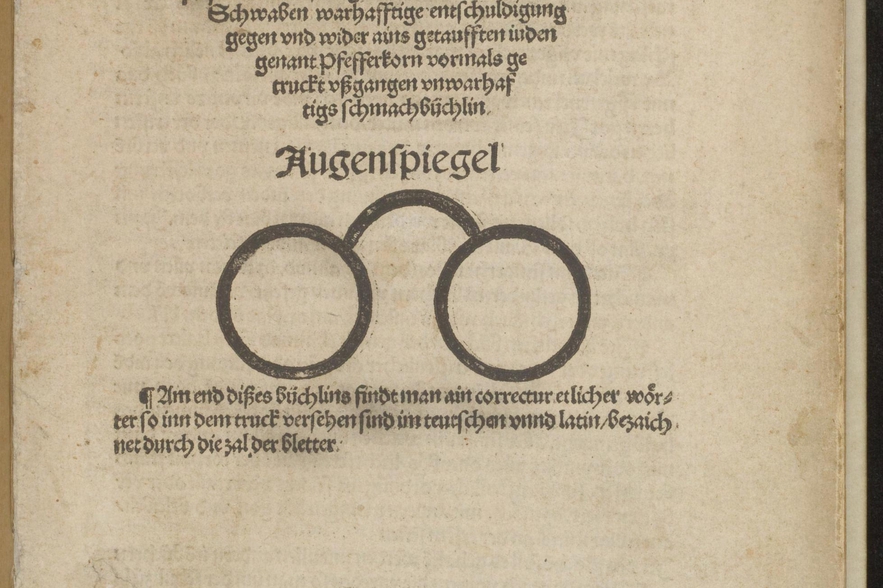 Interest in ancient Hebrew texts as a source for understanding Christianity started in the 1480s, and, thanks to the invention of the printing press, spread throughout Europe. It culminated in the publication of one of the first Hebrew grammar books and dictionaries for Christians, De rudimentis Hebraicis in 1506, written by the most eminent Christian Hebraist of the time, Johannes Reuchlin (1455-1522). The book was met with strong objections from the Catholic Church, and Johannes Pfefferkorn—a recent convert from Judaism—published several treatises championing the confiscation and burning of all Jewish books.
While the majority of Christian experts enthusiastically endorsed book confiscations, Johannes Reuchlin, an attorney by training, argued forcefully against this policy on both legal and moral grounds. The significance of the Reuchlin Controversy on the development of humanism can hardly be overestimated. Reuchlin's Der Augenspiegel documents an important historical milestone on the road to the toleration and acceptance of Judaism, and is the centerpiece of the Frank L. Herz Rare Book Collection at the Leo Baeck Institute. Many of these books can be seen in Burning Words, alongside other materials from the collections of the Leo Baeck Institute.
This exhibition is generously supported by The David Berg Foundation.
---
Columbia University's Elisheva Carlebach, a scholar of early modern Jewish history who wrote the introduction to an influential translation of Reuchlin as well as Divided Souls: Converts from Judaism in Germany, 1500 – 1750, gave a lecture at the exhibition opening on February 8, 2016.