Walter Janka and members of the Henrich-Heine-Klubs and the movement Alemania Libre (Free Germany) founded El libro libre in Mexico City in 1942. Wieland Herzfelde was also involved in its establishment and published some of the books as part of his Aurora Verlag.
El libro libre published numerous works by communist and exile authors, including now classic texts like Anna Seghers' Das siebte Kreuz, Egon Erwin Kisch's Marktplatz der Sensationen and Entdeckungen in Mexiko, and El Libro Negro del Terror Nazi en Europa. Testimonios de escritores y artistas de 16 naciones. Between 1942 and 1946, the publishing house produced twenty German works and six Spanish works, with a total distribution of approximately 54,000.
Janka, the main publisher, was a communist typesetter from Chemnitz. He had fought in the Spanish Civil War and fled to Mexico in 1941.
See also: Aurora Verlag
Resources
Chaponet, Julie. "Der Verlag El Libro Libre." Exil in Mexiko in den 40er Jahren: Ein studentisches Projekt an der Universität Potsdam, 2001. Web. 21 Dec. 2012.
Fischer, Ernst. Verleger, Buchhändler und Antiquare aus Deutschland und Oesterreich in der Emigration nach 1933. Stuttgart: Verband Deutscher Antiquare, 2011.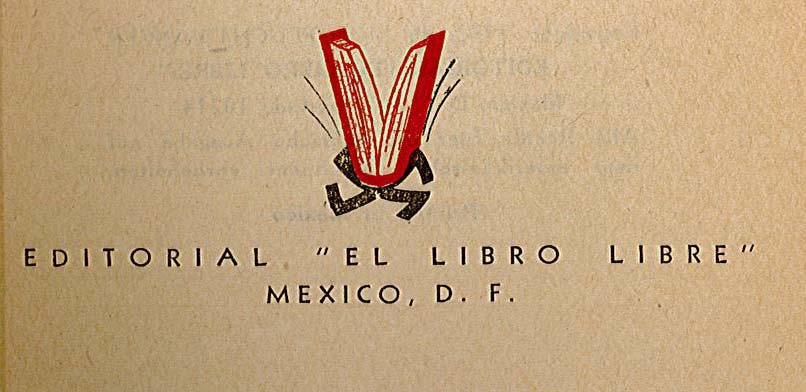 Location: Mexico City
Period: 1942-1946
Publisher(s): Walter Janka (April 29, 1914, Chemnitz - March 17, 1994, Potsdam); Wieland Herzfelde (April 11, 1896, Weggis/CH - November 23, 1988, Berlin)
Main Focus: German antifascist literature
Author(s): Alexander Abusch, Theodor Balk, Lion Feuchtwanger, Bruno Frank, Leo Katz, Egon Erwin Kisch, Heinrich Mann, Paul Mayer, Paul Merker, Theodor Plivier, Ludwig Renn, Anna Seghers, André Simone (Otto Katz), Ernst Sommer, Bodo Uhse, F. C. Weiskopf
Number of Titles Published: 26