Wieland Herzfelde founded the Aurora Verlag in New York in 1944. The publishing company, one of the most prominent exile publishers, was founded with the cooperation of Ernst Bloch, Bertolt Brecht, Ferdinand Bruckner, Alfred Döblin, Lion Feuchtwanger, Oskar Maria Graf, Heinrich Mann, Berthold Viertel, Ernst Waldinger and F. C. Weiskopf. Paul Müller, a Vienna-based bookseller, provided financial support. The Aurora Verlag was dedicated to the promotion and publication of anti-Nazi authors in exile.
Herzfelde had earlier founded the Malik-Verlag in Berlin, along with his brother John Heartfield and George Grosz. The Malik-Verlag, directed by Herzfelde from 1917-1933, published communist and Dadaist works. Shortly after the Machtergreifung, the Nazi regime forced its closure. Herzfelde then fled to Prague, where he continued his work in publishing and his involvement in communist circles. In 1934, he established a branch of the Malik-Verlag in London, publishing works by exiled writers, including Bertolt Brecht and Oskar Maria Graf. From 1933-1935, Herzfelde published the exile literary magazine Neue Deutsche Blätter with Graf, Anna Seghers and Jan Peterson. He immigrated to New York in 1939 and founded the Seven Seas Bookshop.
The East German Aufbau Verlag took over the Aurora Verlag after Herzfelde returned to Germany in 1949.
See also: Aurora Verlag - Publishing in Exile Exhibition, El libro libre and Malik Verlag
Resources
"Aurora-Verlag." Wikipedia. Wikimedia Foundation, Inc. Web. 03 Dec. 2012.
Baigell, Matthew, Milly Heyd, and Rose-Carol Washton Long, eds. Jewish Dimensions in Modern Visual Culture: Antisemitism, Assimilation, Affirmation. Lebanon, New Hampshire: University Press of New England, 2010.
Cazden, Robert E. German Exile Literature in American 1933-1950: A History of the Free German Press and Book Trade. Chicago: American Library Association, 1970.
Fischer, Ernst. Verleger, Buchhändler und Antiquare aus Deutschland und Österreich in der Emigration nach 1933. Stuttgart: Verband Deutscher Anitquare, 2011.
Krohn, Claus-Dieter. Exilforschung: Ein internationales Jahrbuch, Volume 18. München: Edition Text+Kritik, 2000.
Publishing in Exile - Leo Baeck Institute, 2009. Web. 03 Dec. 2012.
"Wieland Herzfelde." Who's Who, 2012. Web. 03 Dec. 2012.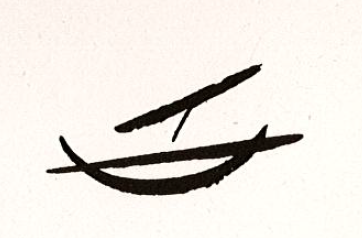 Location: New York
Period: 1944-1948
Publisher(s): Wieland Herzfelde (April 11, 1896 Weggis/CH - November 23, 1988, Berlin)
Main Focus: Antifascist literature
Author(s): Ernst Bloch, Bertolt Brecht, Ferdinand Bruckner, Alfred Döblin, Lion Feuchtwanger, Oskar Maria Graf, Heinrich Mann, Anna Seghers, Berthold Viertel, Ernst Waldinger, and Franz Carl Weiskopf
Number of Titles Published: 12