Wieland Herzfelde re-established the Malik Verlag in Prague after fleeing Germany in 1933. He was assisted by the Czech Communist Party and F. C. Weiskopf. Since he could not legally run a business in Czechoslovakia without citizenship, he registered the publishing house in Prague as a branch of a fictitious publishing house in London. Herzfelde published around 40 works, including books by exile authors and translations of Russian authors.
In October 1938, Herzfelde fled to London where he continued his business. In 1939, he obtained a visa for the United States. He founded the Aurora Verlag - the successor of the Malik Verlag - in New York in 1944.
Before 1933, Herzfelde had managed the Malik Verlag in Berlin, founded with his brother John Heartfield and George Grosz in 1917. The publishing house was one of the most important institutions of the avant-garde and political left. After the Machtergreifung, the book inventory of the Malik Verlag Berlin, about 40,000 volumes, was confiscated and destroyed.
See also: Aurora Verlag
Resources
Baigell, Matthew, Milly Heyd, and Rose-Carol Washton Long, eds. Jewish Dimensions in Modern Visual Culture: Antisemitism, Assimilation, Affirmation. Lebanon, New Hampshire: University Press of New England, 2010.
Fischer, Ernst. Verleger, Buchhändler und Antiquare aus Deutschland und Österreich in der Emigration nach 1933. Stuttgart: Verband Deutscher Antiquare, 2011.
"John Heartfield: Malik-Verlag." Photobibliothek. Web. 03 Dec. 2012.
"Malik-Verlag." Wikipedia. Wikimedia Foundation, Inc. Web. 03 Dec. 2012.
Palmier, Jean-Michel. Weimar in Exile: The Antifascist Emigration in Europe and America. London: Verso, 2006.
"Wieland Herzfelde." Wikipedia. Wikimedia Foundation, Inc. Web. 03 Dec. 2012.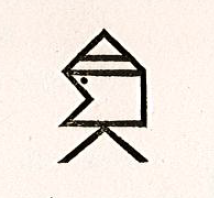 Location: Prague, London
Period: 1933-1947
Publisher(s): Wieland Herzfelde (April 11, 1896, Weggis/ CH - November 23, 1988, Berlin)
Main Focus: Socialist and antifascist literature
Author(s): Johannes R. Becher, Bertolt Brecht, Willi Bredel, Ilja Ehrenburg, Oskar Maria Graf, Klaus Hinrichs, Heinrich Mann, Adam Scharrer, Michail Scholochow, Max Seydewitz, F.C. Weiskopf
Number of Titles Published: around 40