Moshe Maurice Spitzer founded Tarshish Books in Jerusalem between 1939 and 1940. He published quality-designed books by writers like Shmuel Yosef Agnon and Else Lasker-Schüler.
Spitzer began his publishing career as an editor at the Schocken Verlag in Berlin. In 1934, he became the publisher of the Schocken-Bücherei and was manager of the Schocken Verlag from August 1934 till its liquidation in December 1938. He immigrated to Palestine in March 1939.
See also: Schocken Publishing House Ltd.
Resources
Estermann, Monika, ed. Archiv für geschichte des Buchwesens. Frankfurt am Main: Druckerei Rachfahl, Bad Vilbel, 2000. 
Fischer, Ernst. Verleger, Buchhändler und Antiquare aus Deutschland und Österreich in der Emigration nach 1933. Stuttgart: Verband Deutscher Antiquare, 2011. 
Hirschfeld, Ariel. "Lifeline." Haaretz, 2010. Web. 03 Dec. 2012.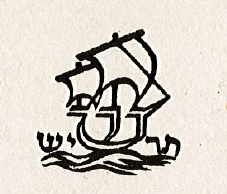 Location: Jerusalem
Period: 1939/40-at least 1967
Publisher(s): Moshe Maurice Spitzer (July 8, 1900, Boskowitz/Moravia - November 16, 1982, Jerusalem)
Author(s): Shmuel Yosef Agnon, Martin Buber, Abraham Meir Habermann, Friedrich Hölderlin, Else Lasker-Schüler, Shlomo Zemach
Number of Titles Published: unknown