1938Projekt Book Published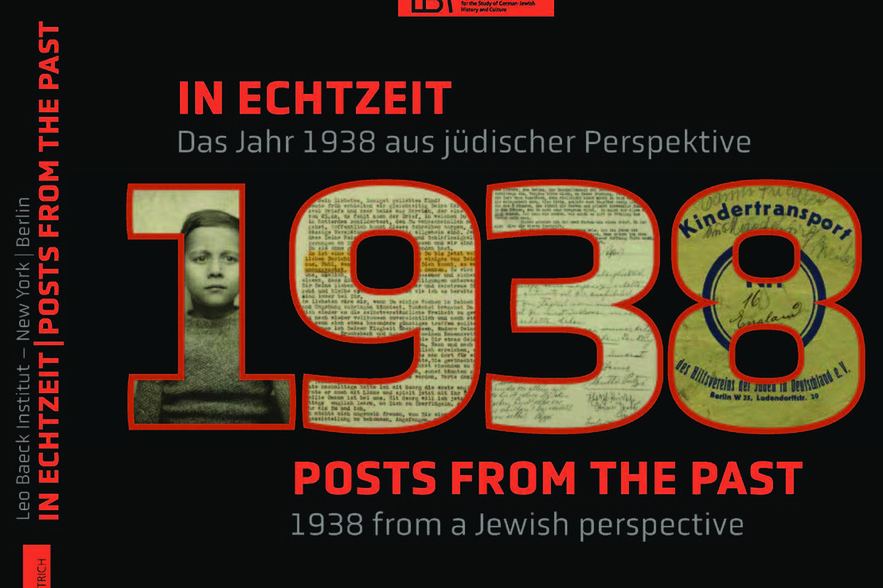 The tag worn by a child bound for Britain with the Kindertransport, a postcard to a virtual stranger abroad pleading for an immigration affi davit, a letter from the Chief Rabbi of Chemnitz, asking for his congregation's permission to demolish the Synagogue – a foregone conclusion following the ravages of the November Pogroms: these artefacts and hundreds more told stories from the crisis year 1938 in LBI's online 1938Projekt, and those stories have been expanded and further illustrated in a new 192-page, hardcover book.
Rather than presenting these stories chronologically (the digital 1938Projekt published an artefact linked to the corresponding calendar day from 1938 for each day of 2018) the book has organized the artefacts around themes including migration, exile, and resilience, with introductory essays for each. Unlike the online project, which was focused on the daily experiences of individuals, the book also reveals the fates of the people associated with each artefact.
The book, which is fully bilingual in English and German, features a foreword by Raphael Gross and Fritz Backhaus, respectively President and Director of Collections at the German Historical Museum, and an afterword by Michael Brenner, LBI International President and Professor of Jewish History at American University and the University of Munich. It is available in Germany from the publisher, Hentrich & Hentrich, the Federal Agency for Civic Education, and select booksellers. In the United States, it is available on Amazon.com.
From LBI News 112