LBI's Role as an Archive in the Digital Age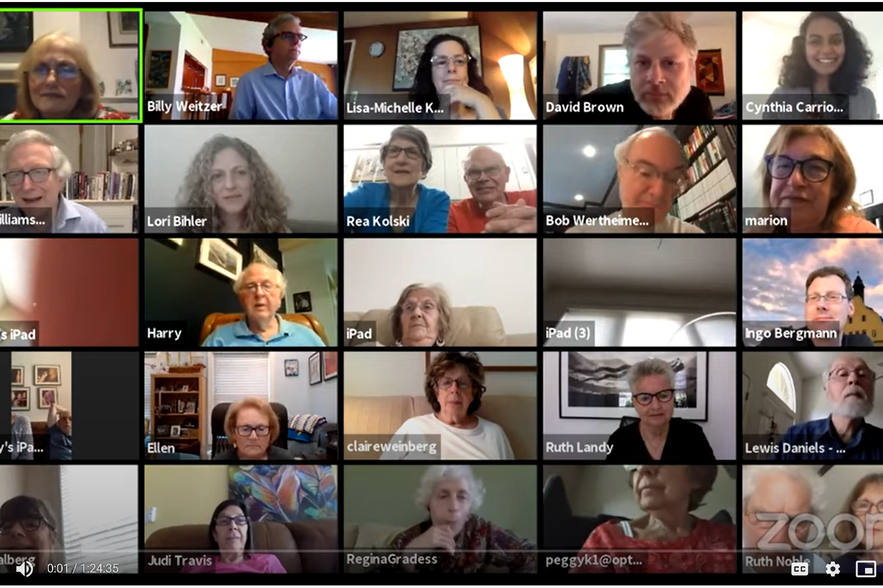 Author

William Weitzer and Miriam Bistrovic

Date

Sun, Oct 11, 2020
A new role for archives
For most of history, scholars were the interpreters of primary sources. They traveled the world to dusty archives and wove tapestries of historical narratives and analyses. With the advent of digitization, their work is made easier. However, a digitized archive is also accessible to the public. As such, archivists and museum professionals must now examine their role in mediating materials for those who are not trained scholars.
Today, archives and museums are confronted with the almost impossible expectations of both promptly updating new holdings and revising catalog entries for older collections in line with constantly changing technical developments. Increasingly, museums, archives, and research institutions are also actively participating in the public discourse, for example, by regularly publishing content on social media platforms.
The increasing public access to primary sources demands that the institutions holding them provide context, interpretation and, in many cases, transcription or translation. While this further increases our workload, we can also seize this opportunity to engage new and existing user constituencies with our holdings and bring the history we preserve into dialogue with contemporary issues.
Social media campaigns, crowdsourcing projects, and the curation of online exhibitions can help us achieve this. Two such examples from LBI are the Edythe Griffinger Art Catalog and the German Music Portal. As an archive with limited opportunities to exhibit art, we created the Griffinger Art Catalog as an online resource that offers worldwide access to our art collection. The German Music Portal—A Voice Still Heard offers virtual access to selected highlights of the music holdings in our collections accompanied by biographical sketches, photographs, musical scores, and additional audiovisual materials from YouTube.
LBI's 1938Projekt
The same set of challenges and opportunities impact how we teach about events like the Shoah that are quickly fading from living memory. "Digital natives" likely have more direct access to primary and secondary sources about the Holocaust than any generation before them, but the opportunities to interact with survivors are dwindling. Furthermore, the vast amount of information available online may diminish both the perceived quality of various information sources and the emotional connection to historical events.
We believe that the most powerful way to learn about history is through personal stories. Our archives contain tens of thousands of individual and family narratives from which we can select poignant examples geared towards the target audience. We put this principle to work in the 1938Projekt (see article by Renate Evers on opposite page), commemorating the events of the fateful year 1938 by publishing a document and personal story for every day of the year on the corresponding date in 2018.
Our experiences working with educators show that personal stories engage students' interest, which leads them to further exploration of primary sources in our digital archive. As a result, the students become researchers who piece together how the fates of individuals and families tie into the larger historical narrative. While so much has changed in the digital age, it is still human nature to want to connect to personal stories using original documents and objects.
Work during the Pandemic and Beyond
While the work of accessioning, processing, cataloging, storing, and preserving original materials remains a major component of our work, the measures we have taken to embrace the new role of an archive in the digital age have prepared us well for the COVID-19 crisis. While some activities have been paused while our staff works from home, we have seized the opportunity to do more of the curatorial and communication work that are so important for a digital archive.
While LBI staff members are not in the building sorting correspondence, building book enclosures, or stabilizing fragile materials, they have thrown themselves into the work of curating and explaining the rich history available in our digital archive. On pages 13–15, you will find an overview of new pages on our website devoted to fascinating collections that deserve deeper exploration. This approach will continue in 2021 in the Shared History Project, which will present an object every week from 1,700 years of German-Jewish history.
While we are eager to get back into the stacks, the work of preserving history goes on and will support our mission during the pandemic and for years to come.
This text was adapted from an article written by Executive Director William H. Weitzer and Berlin Representative Miriam Bistrovic for the Jewish Museum Vienna in October, 2020.