Commemorating 1,700 Years of Shared History in 2021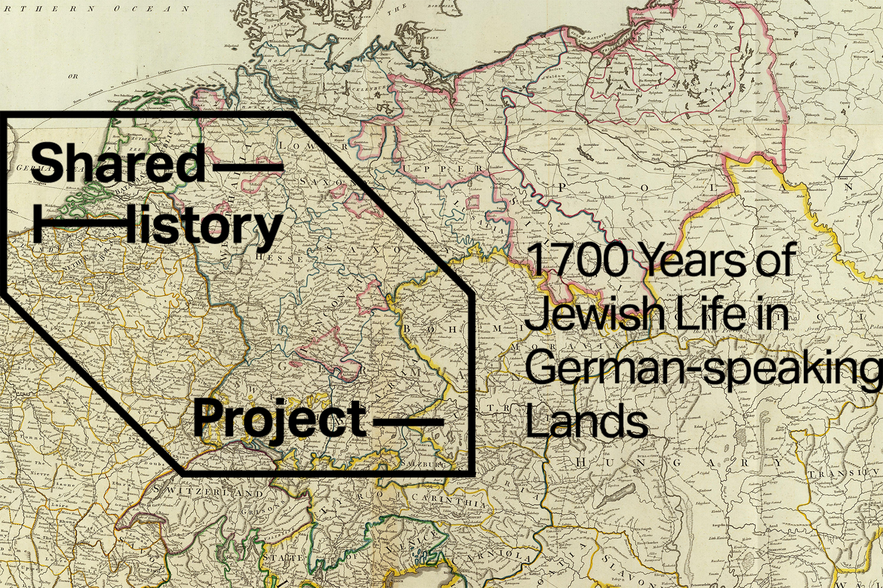 2021 marks the 1,700th anniversary of a Constantinian edict that granted Jews offices in the municipal administration of Cologne for the first time, thus providing the earliest evidence of a Jewish community in what is now Germany. To commemorate the anniversary, the LBI is creating a virtual exhibition to illuminate the long and rich history of Jewish life in German-speaking lands, titled "Shared History: 1,700 Years of Jewish Life in German-speaking Lands", which will launch online on January 1, 2021.
The Leo Baeck Institute – New York | Berlin (LBI) will commemorate 1,700 years of Jewish life in German-speaking lands with the Shared History Project. An opening conference from December 7–9 will convene scholars, community leaders, and public intellectuals for an interdisciplinary discussion of German-Jewish history. A physical exhibition based on the Shared History Project will also open at the German Bundestag on January 27, 2021 in the Paul-Löbe Haus in Berlin to mark International Holocaust Remembrance Day.
The conference, held in cooperation with the Federal Agency for Civic Education (Bundeszentrale für politische Bildung/bpb) and co-sponsored by the German Foreign Office, will focus on the relevance of German-Jewish history to current social and political issues in the following seven panels:
Flight: From the Exodus to modern times
Migration: From refugees to citizens
Withstanding the Pressure: Resilience and self-assertion in times of discrimination
A Rupture in History: Talking about the Holocaust
The Search for Belonging: The ongoing struggles for minority identity
Shared Spheres and Cultural Exchange: Acceptance as challenge and opportunity for multicultural societies
Memory and Commemoration: Historical narratives of minorities within discourse of the majority society
While numerous organizations, including LBI, prepare to celebrate this upcoming anniversary, the current situation is ominous: right-wing populist, reactionary fundamentalist, and extremist movements are gaining ground across Europe and around the world today, loudly and vehemently challenging the foundations and values of democracy. This conference is intended as a forum for dialogue that will combat these trends.
The exhibition in the Paul-Löbe Haus, supported by a grant from the German Bundestag, will highlight a selection of the objects from the virtual Shared History Project exhibition.