Community Outreach in Portland: Where the Yekkes Wear Flannel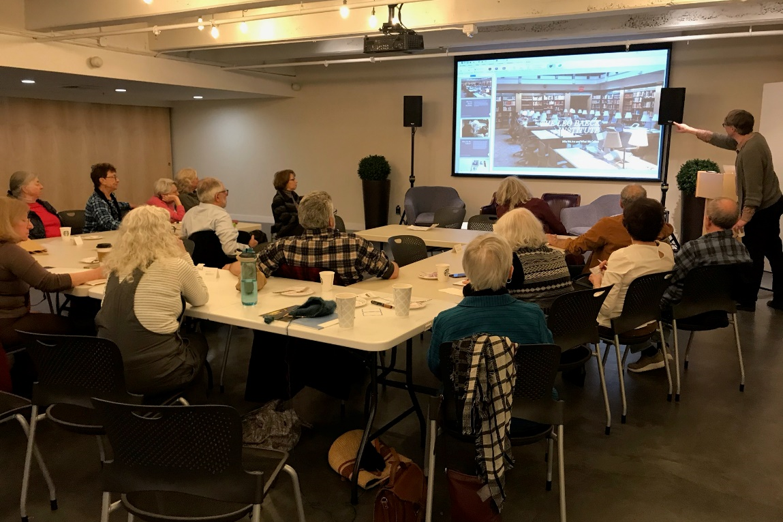 Author

Date

Thu, Feb 27, 2020
In January, Michael Simonson, LBI's Director of Public Outreach, visited the city of Portland, Oregon to connect with German- and Austrian-Jewish families that now live in the area. In a workshop, they were encouraged to consider donating family archives including vital documents, photographs, diaries, letters, and manuscripts to the LBI for long-term preservation.
About 20 people attended the workshop at the Oregon Jewish Museum and Center for Holocaust Education. Simonson introduced them to the history and mission of the LBI and discussed the scope of LBI's collections, which are still adding family papers at a surprising pace. After the presentation, Zwetschgenkuchen and coffee were served.
As a longtime archivist who also staffs LBI's Dr. Robert Ira Lewy Reference Service, Michael Simonson has deep knowledge of LBI collections as well as the needs of family researchers. In Portland, he also visited the homes of two prospective donors to discuss the addition of their family papers to the LBI Archives.
The LBI hopes to conduct similar outreach in other cities in the US where papers, documents, and photographs that capture the experience of German and Austrian Jews are undoubtedly still languishing in closets and attics. We work with donors to ensure that they remain connected to their family treasures while ensuring that they are preserved and made accessible to researchers around the world on an appropriate timeline.