News from the Family Research Department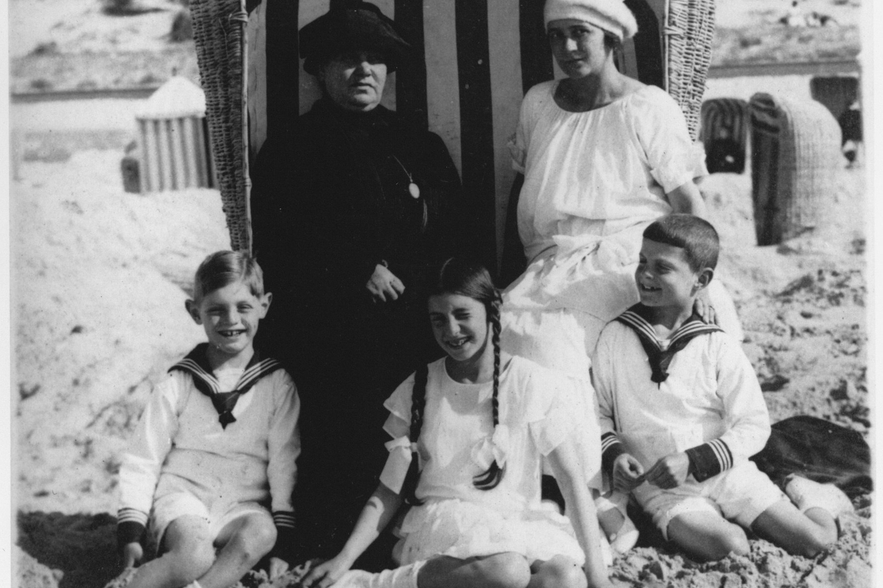 The Family Research Department, in conjunction with the Robert Ira Lewy Reference Service, provides assistance to researchers throughout the world. Our work encompasses answering inquiries of all types, outreach through lectures and programs, as well as encouraging collection donations to LBI, and working with related organizations.
In recent months we have helped locate descendants of Holocaust victims to prepare for laying memorial stones (Stolpersteine), worked to identify of heirs of looted artworks, helped with family reunions, and assisted with a Jewish museum project in Chile.
Director of Family Research Karen Franklin's outreach activities have changed dramatically due to the pandemic. While last year's lectures at the Smithsonian Institution in Washington, as well as in Germany, Texas and Arizona, went off as planned, more recent talks scheduled from California to Florida became virtual programs. One online talk on how to research refugee families, sponsored by JewishGen.org, LBI, and the Jewish Genealogical Society in New York, attracted close to 1,000 participants from around the world!
The October 2020 issue of Southern Jewish History, the Journal of the Southern Jewish Historical Society, will feature an article, Resources for Southern Jewish History: A Family History Perspective. Franklin and co-author Anton Hieke use a case study of the Iseman family, originally of Stebbach in Baden, to show the "interconnections and the culture they brought with them [when they emigrated]."
In the year ahead we will be teaming up with Widen the Circle, a program of the Obermayer Foundation, to enable Obermayer German-Jewish History Award recipients, many of whom are local historians of Jewish history in Germany, to make their work better known and their research activities and records more widely available. Many of the awardees' publications are already in the archival and library collections of the Institute. LBI is a co-sponsor of the awards, presented annually in Berlin.
We are grateful to the Bernhill Fund and William L. Bernhard, the Jewish Genealogical Society in New York, and Frederick Iseman for their generous support this year.