Report from the Association of Jewish Libraries Conference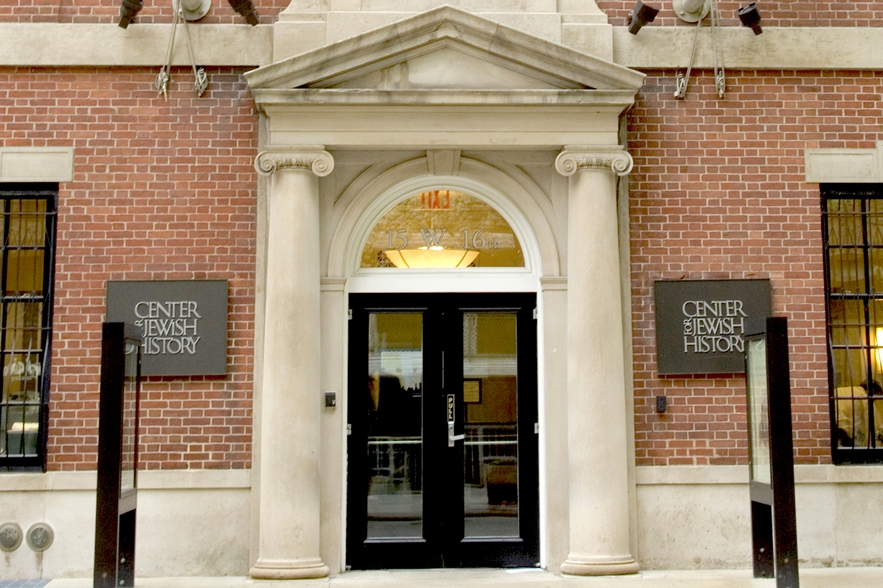 Between June 28 and July 2, 2020, LBI Library staff participated in the annual Association of Jewish Libraries (AJL) Conference. The conference would have been held in Evanston, IL, but instead, librarians from all over the world participated virtually and exchanged notes on how their work had continued, and changed, due to the COVID-19 pandemic. While the conference lacked in-person networking opportunities, the virtual conference became an international affair, with greater attendance than previous years given that travel and logistics were not a barrier.
LBI Acquisitions Librarian Elizabeth Fedden gave a well-received presentation entitled "RDA Oy Vey—Complex and Copy Cataloging in the Languages of Judaism." "My goal in the talk was to empower catalogers to catalog books in languages they might be less familiar with," says Fedden, "because Jewish books come in all languages."
Among the highlights of the event for Fedden were presentations by the National Library of Israel, who showed digitized posters, as well as the Russian State Library and the Hungarian Jewish Museum and Archives. LBI Director of Collections Renate Evers says the most interesting presentations she attended were those about several international Judaica collections, digital humanities projects, and "Collecting on COVID-19 in the Jewish Community", which discussed new initiatives by the National Library of Israel and Yeshiva University New York to document the impact of the pandemic on Jewish communities.
The AJL also issued a joint statement with other area studies library associations such as LBI and the SALALM (Seminar on the Acquisition of Latin American Library Materials) about the importance of collecting physical books during COVID-19. Although workflows have been impacted by the pandemic, LBI has continued its book acquisitions so that researchers will have access to a complete collection when they can visit us again.