Safeguarding LBI Collections with Knowledge and Planning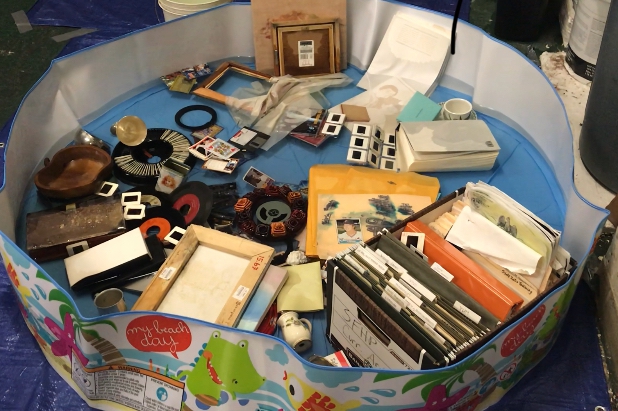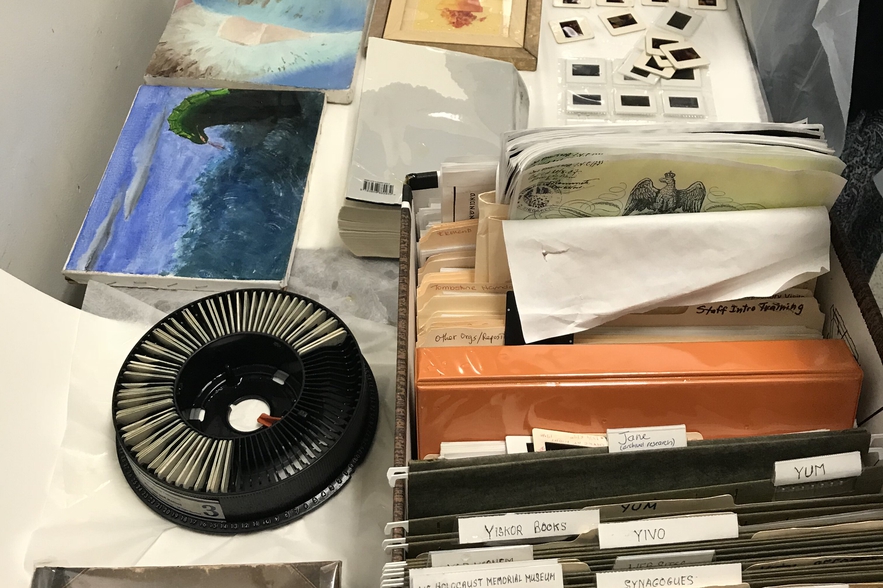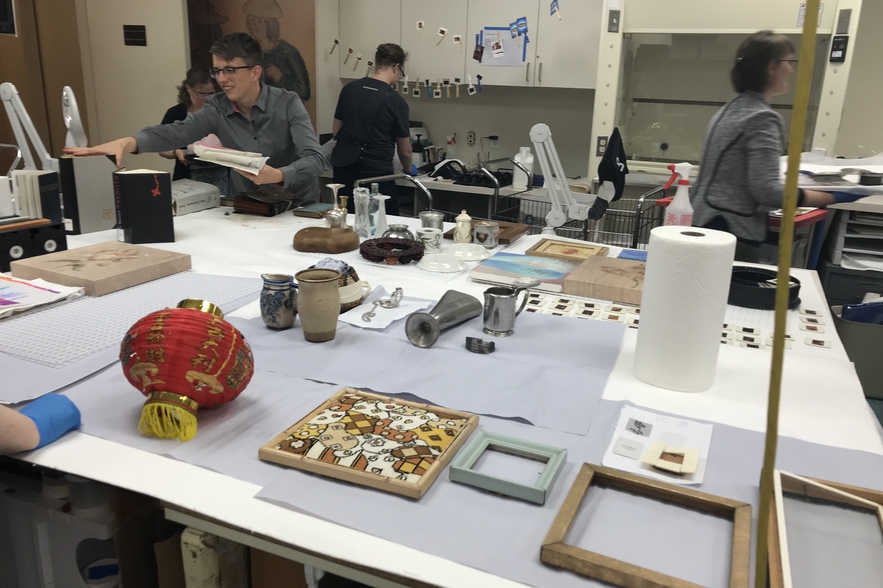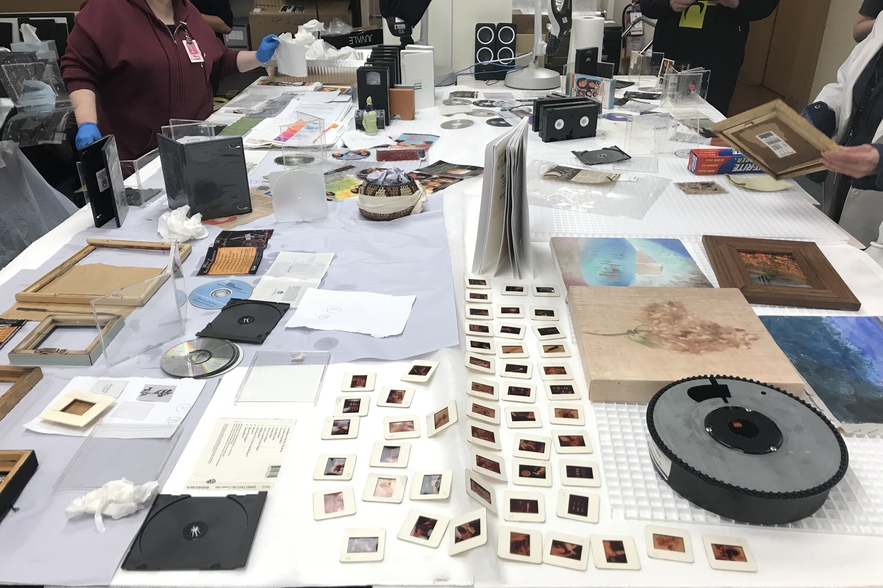 On June 14, 2019, staff from the Leo Baeck Institute library and archives attended a workshop about disaster response and recovery for collections at the Center for Jewish History. The event was overseen by preservation specialists from the Conservation Center for Art and Historic Artifacts, a Philadelphia-based organization that provides conservation consulting and services to galleries, libraries, and museums. The workshop provided valuable hands-on experience to LBI and other building staff in safety, leadership, and flexibility when dealing with challenging situations.
Workshop participants encountered a kiddie pool full of books, archival documents, paintings, ceramics, photographs, and other (simulated) collection items floating in standing water. All items needed to be carefully removed from the water and then triaged for drying or other preservation treatments. While LBI staff consistently applies best-practices to prevent such a disaster, preparedness training is crucial for our mission to preserve the collections.