Snapshots of a Life—The Emil Carl Grossmann Collection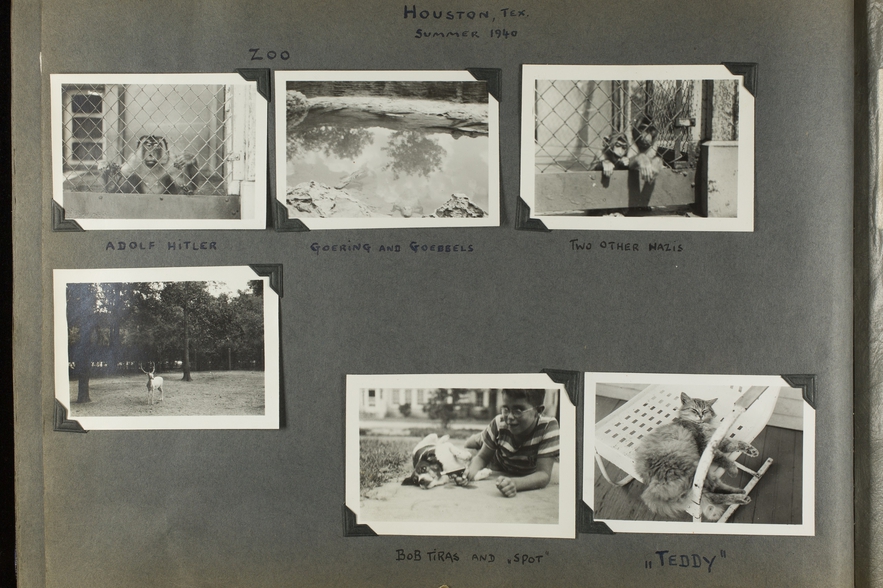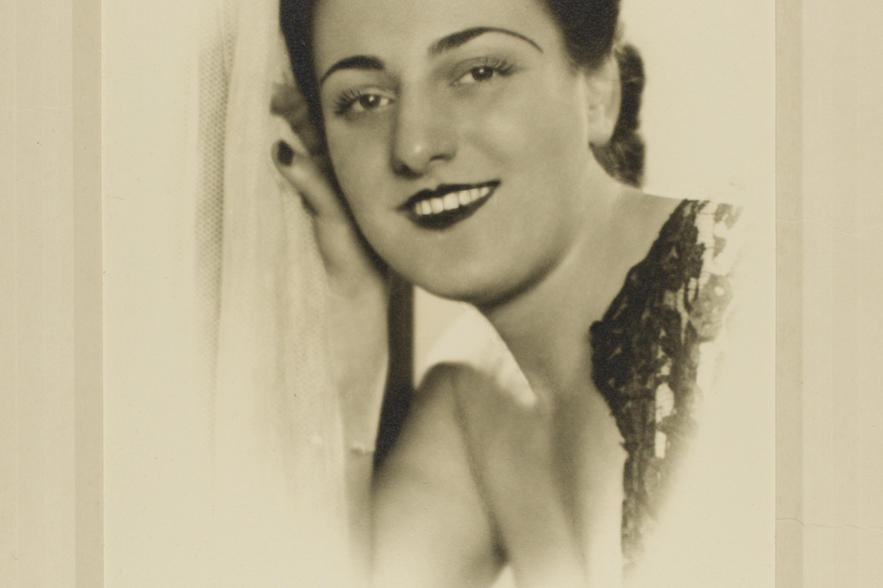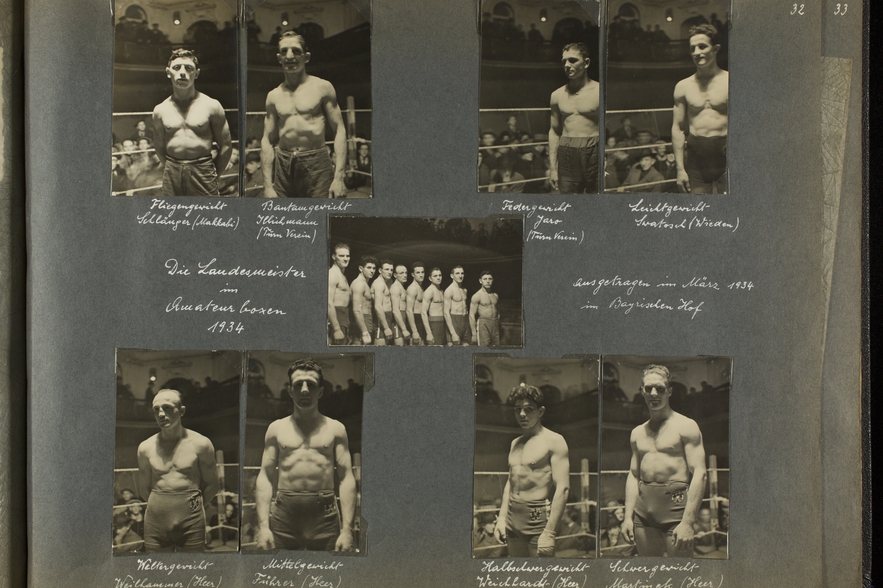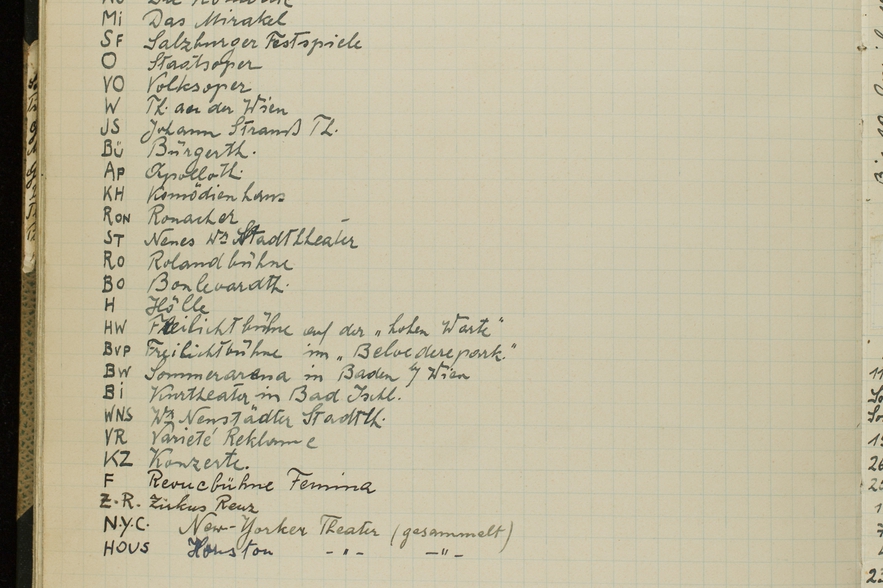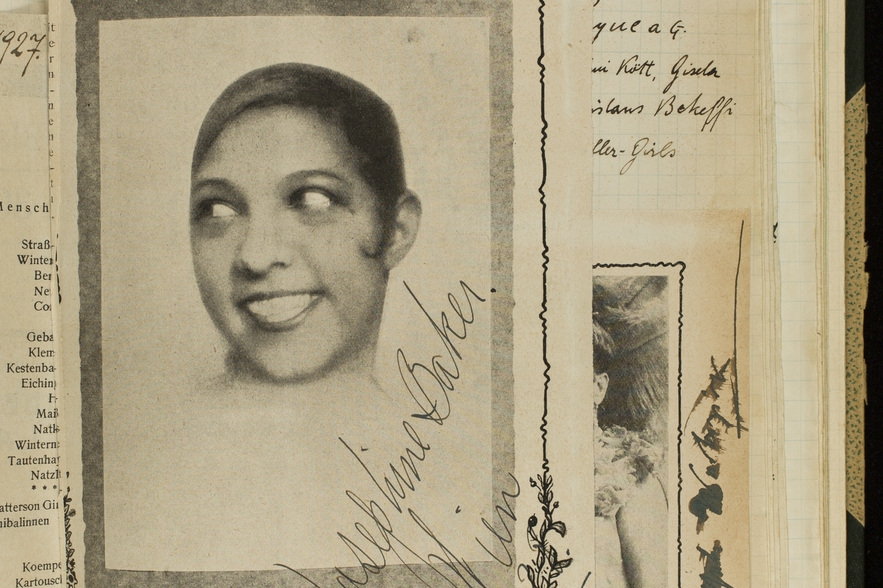 Author

Sarah Glover

Date

Sun, Oct 11, 2020
"Make sure to show them the pictures of the monkeys!" This is not a sentence one would normally hear in the Processing Lab at the Center for Jewish History. But every time I get the opportunity to present on the LBI's Emil Carl Grossmann Collection (AR 25611) during a behind-the-scenes tour, this cry rings out from my colleagues. And so, I take the photograph album out of the box and turn to a page towards middle, on which a series of zoo animals are labeled "Adolf Hitler," "Goering and Goebbels," and "two other Nazis."
It was the photographs in this collection that stuck with me long after I processed the Grossmann collection in 2015. Emil Grossman (1907, Vienna–1993, Glen Falls, NY—he changed the spelling of his last name after emigrating) was an extremely skilled amateur photographer, documenting both his native Vienna as well as his life in the United States after he immigrated in 1938. I have spent years now showing his photographs of 1920s and 1930s Manhattan, the 1939 World's Fair, and amateur boxing bouts in Vienna to anyone and everyone. When both the Center and LBI launched a series of behind-the scenes tours in 2019, I knew which collection I would be talking about.
During preparations for the first tour, I noticed something new. It was a letter, one of only a handful in the collection, written in German, dated May, 1942 and bearing the code "L.N. 1841-M". It read as follows:
Dear Sir,
You are looking for a modest girl, that is me. I have been in the country for 4 years, on my own. 5'3" tall, slim, good character, today I am 26 years old.
Unfortunately it is not possible for me to make the acquaintance of a nice young man in any other way.
If you want to know more about me, you can reach me at the following phone number.
I would be happy to hear from you.
P.S. Unfortunately I do not have a picture at hand.
The letter is signed by Rose Lehrberger (1916, Frankfurt am Main – 2006, Torrington, CT) who later became Emil Grossman's wife. This all seemed very strange. Why would someone write such a letter? After some of pondering, I realized that this must be a letter in response to a personal ad placed by Emil in the newspaper. If only I could find it!
Fortunately, the German-Jewish émigré community in New York had one primary newspaper, the Aufbau. And even more fortunately, LBI has digitized the Aufbau in its entirety. Starting at the end of May, 1942, I paged through the issues going back to May 1, where I found the following notice:
Seeking a modest, nice, employed, young woman, 26–31 years old, maximum 5'3", for the purpose of marriage. I have a secure position. Letters with exact details and picture under L.N. 1841-M.
The description in the letter of a "modest girl" matched the ad, and the reference code left no doubt: at the top of Rose's letter stood the letters and numbers "L.N. 1841-M."
Rose Lehrberger immigrated to the United States alone, arriving on January 6, 1939. For the next several years she desperately tried to arrange for visas so that her parents could join her. Ultimately, she was unsuccessful. Her parents Emil and Lina Lehrberger were deported to Theresienstadt on September 16, 1942. Emil died there on February 9, 1943, and Lina was deported to Auschwitz on May 16, 1944, where she died.
The story of Emil and Rose speaks to us across the years—the story of two immigrants escaping desperate circumstances in their homelands, coming to the United States, and trying to build new lives. The two married on June 27, 1942, not even two months after Rose wrote to Emil. I know Emil continued his photography and that the two of them often went to the theater, which was Emil's other passion. And as far as this collection details, their marriage in 1942 is where the story came to an end.
Until now! On August 11, the story of Emil began a new chapter live on Zoom, as part of the Center's "Out of the Box" series, in the presence of Emil and Rose's daughter Barbara Grossman. LBI's Head of Public Outreach Michael Simonson and I, along with our Zoom audience, had the opportunity to ask Barbara about everything the collection did not say. In 2020, the story of Emil Carl Grossman is living and present—and now there are even more of us to tell it.