Some Lost, Some Gained in Translation Between Japan and Judaism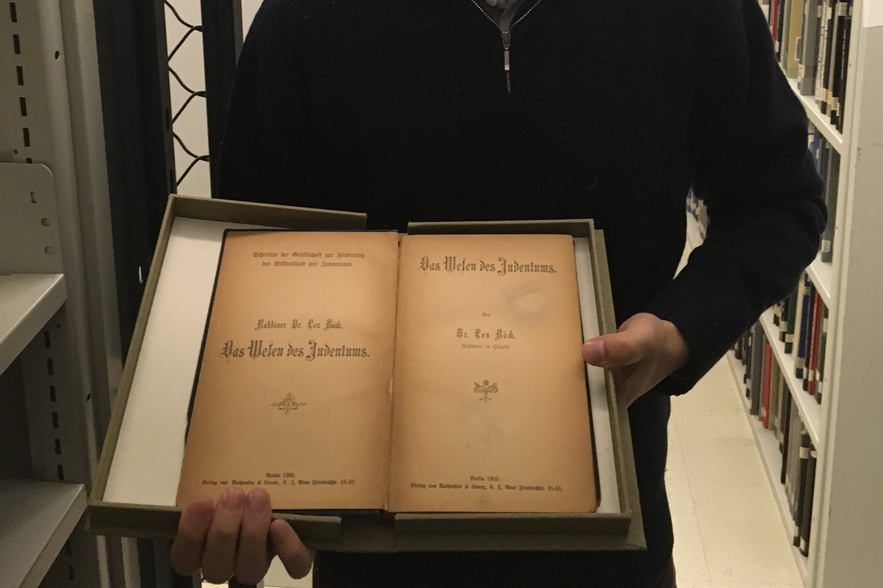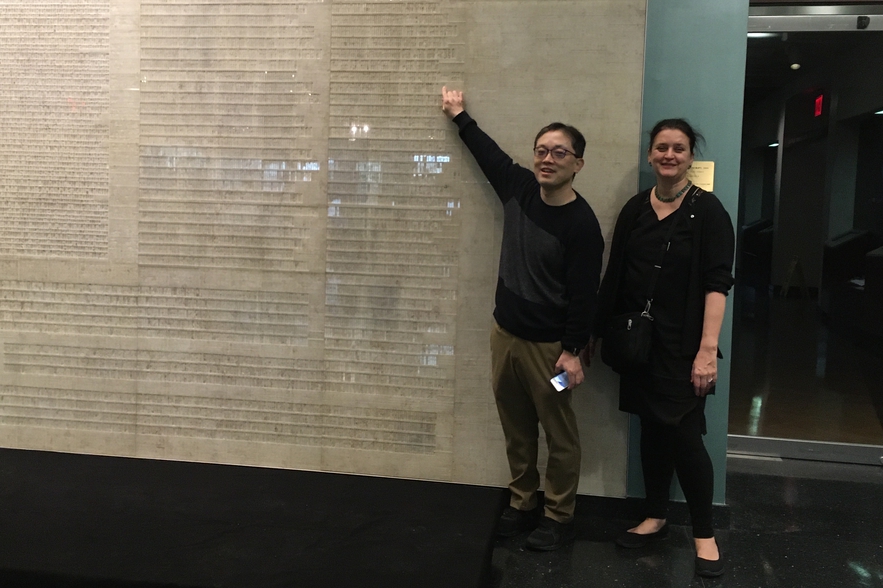 Author

Renate Evers and David Brown

Date

Thu, Feb 27, 2020
Two visiting Japanese scholars at NYU who specialize in modern German-Jewish philosophy and thinkers including Moses Mendelssohn, Franz Rosenzweig, and Leo Baeck, recently visited the LBI in New York and shared insights from their work with Director of Collections Renate Evers.
Masahide Goto is Associate Professor of Religion and Philosophy at Saga National University. He and his colleague Professor Takashi Sato, Professor in the Department of British and American Studies at Hokkai-Gakuen University, are visiting scholars at the Skirball Department of Hebrew and Judaic Studies at NYU on the invitation of Michah Gottlieb, an Associate Professor of Jewish thought who also serves on LBI's Academic Advisory Board. On November 18, 2019, both scholars gave talks on their current projects in a colloquium at NYU.
Sato, who has previously published on the philosophy of Martin Buber and Franz Rosenzweig, spoke about the 1946 Japanese translation of Leo Baeck's The Essence of Judaism. For centuries, Japanese knowledge of Judaism was either mediated by Christian missionaries or based directly on antisemitic literature. In Sato's opinion, the turning point for the relationship between modern Japan and Judaism was the translation of Leo Baeck's The Essence of Judaism (Das Wesen des Judentums) by the Japanese Christian theologian Tetsutarō Ariga (1899–1977) in 1946. It influenced a number of eminent scholars and provided the basis for the later development of Jewish studies as an academic discipline in modern Japan.
Goto is currently at work on a Japanese translation of Moses Mendelssohn's Jerusalem, a treatise on Mendelssohn's view of Judaism and the relationship between religion and the englightened state. At NYU, he spoke about parallels between the ways in which German Jews and Japanese people encountered Western modernity. In particular, he discussed how the work of translation exposes and clarifies divergent understandings of the concept of religion itself in both contexts. For instance, the current Japanese translation for "religion" (shūkyō) only emerged in the 19th century. At that time, Japanese diplomats were negotiating with Western governments over the issue of religious freedom for Japan's Christian minority. They needed a word that reflected the Western concept of religion and borrowed the Buddhist concept of "shūkyō," which meant ultimate truth or sect. Similarly, according to Goto, Mendelssohn struggled with the discordance between the Hebrew word "emunah," which denotes an attitude of trust or confidence, and the German "Glaube," which refers to a belief in doctrine.
Goto acknowledged that many concepts are simply untranslatable outside their cultural context. However, he believes the work of translation is often where new thoughts are born, making both cultures richer.