"Exile" in the News
Press Review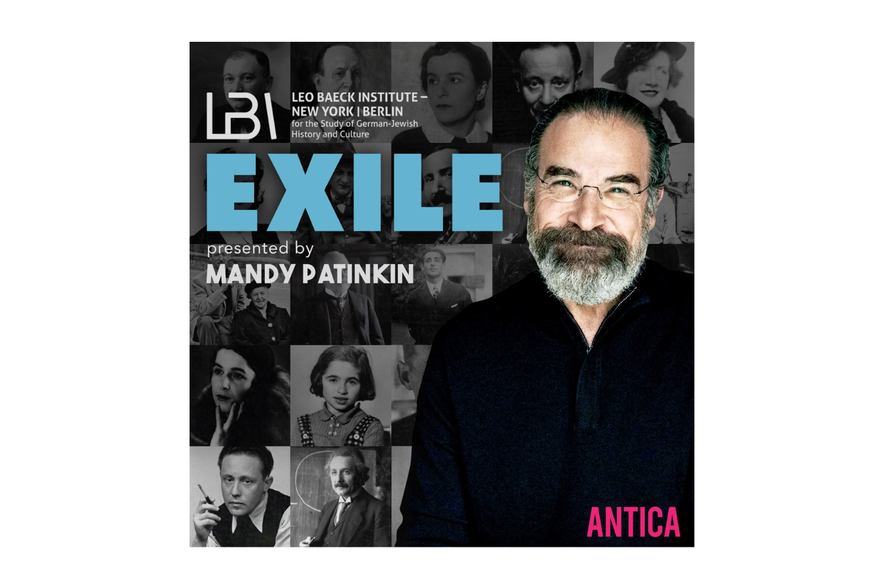 News Coverage
"If you've always wanted Mandy Patinkin to host a podcast — which, let's face it, we all have, I mean, I'd listen to a shopping list narrated by Patinkin — we've got some good news for you," writes Lior Zaltzman in "A Podcast About German Jews Hosted By Mandy Patinkin Is Coming Soon" (Kveller). This piece was picked up by Cleveland Jewish News.
The podcast was first announced in the media on Deadline. The Forward included this piece in its "Forwarding the News" column.
Podcast media has also responded to the release of Exile, including Podcast News Daily, Podcast Delivery, Podcast Business Journal, All Access, and Inside.
Social Media Attention