Family Research has Deep Roots at LBI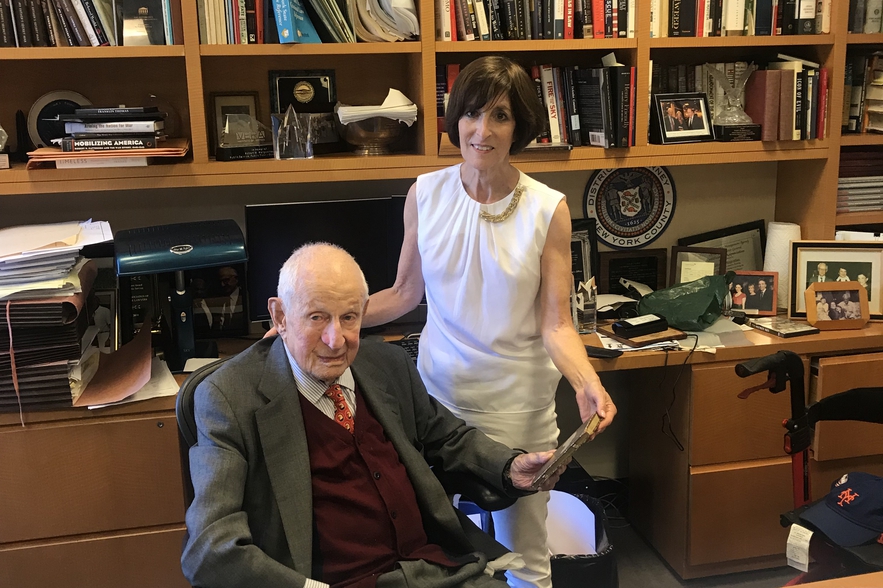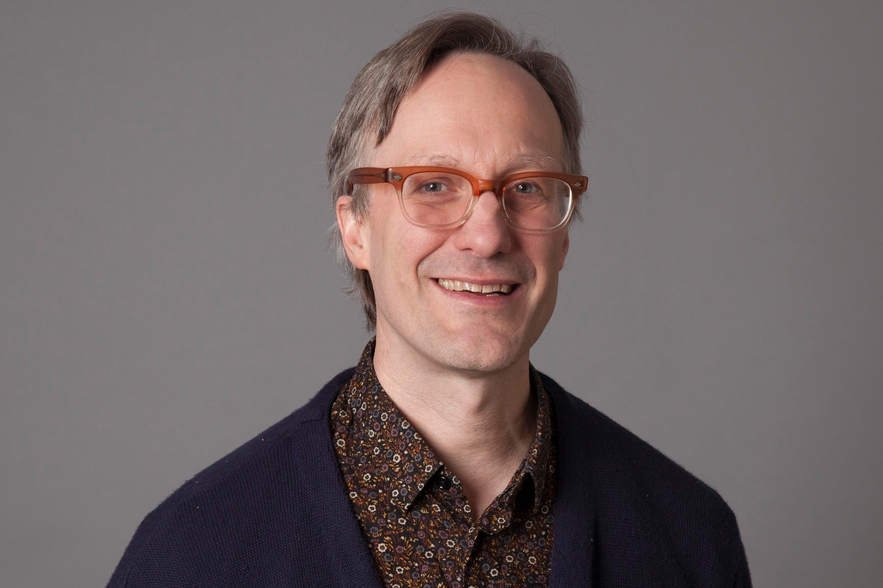 Although it was founded with a primarily scholarly mission, the LBI in New York quickly developed a community function as well. Refugees from Nazi Germany and their descendants sought not just Geistigkeit, but also Geselligkeit at the Institute's programs, and the archives became a repository for the private records of families, from scrapbooks to family trees.
Later, the archives added the papers of researchers who had compiled records from archives, synagogues, and cemeteries in Europe to document the history of their own families or ancestral towns. The genealogical journal Stammbaum, launched at the LBI in 1992, provided a forum and resource for family researchers.
Today, family research is one of the primary ways that the LBI serves our core constituency and reaches out to new ones. For over 25 years, our Family Research Department has provided guidance and assistance to family and community historians. The department, staffed by Karen S. Franklin (Director), and Michael Simonson (Archivist), answers hundreds of inquiries each year, and their work has a much wider relevance in the Jewish genealogy world and beyond.
In the past few months, Franklin has lectured in London, Warsaw, at the annual National Genealogical Society meeting in Grand Rapids, Michigan, and the Holocaust Scholars Conference in Dallas, Texas. She also recently contributed articles to the genealogy journals Avotaynu and Dorot (JGS). In January, she appeared in an episode of the PBS special "We'll Meet Again" about a former resident of the Shanghai ghetto, who was searching for the daughter of the family that cared for him there.
In his 15 years as an archivist at the LBI, Michael Simonson has answered thousands of reference questions about the LBI's collections and estimates that about 50 percent of the inquiries involve genealogical research. "Usually, people who get in touch with us are trying to solve some kind of a family mystery," says Simonson. Those mysteries usually have deep connections to the twists and turns of Jewish history. Simonson cites the move from small towns to cities in the 19th century, the imposition of legal surnames by various authorities in the 18th and 19th centuries, and transatlantic migration as typical genealogical roadblocks he helps researchers overcome.
The Holocaust is another major reason for family mysteries, says Franklin. "Many people start their search with very little information, because their parents or grandparents simply did not know or never discussed the fates of relatives who perished." Both Simonson and Franklin have connected researchers to the descendants of relations they assumed had been murdered. Even when there are no long-lost relations to connect, filling in missing histories of the Holocaust can bring healing and closure to families.
In addition to many original communal records, the LBI holds copies of some important resources for German-Jewish genealogical research that can otherwise be difficult to access without travel. These include the May 1939 German Minority Census, in which Nazi Germany counted and gathered information on all Jews still living in the Reich, the Vital Records of the Jewish Community of Vienna, and Ele Toldot, a transcription and index of the burial records of the Jewish Community of Frankfurt. Simonson and Franklin also use external resources located in archives around the world.
Franklin says that the Family Research Department also assists many independent researchers and institutions in Germany. "So many local initiatives have taken on the task of restoring the memory of the Jewish life that once thrived in their communities, and that often requires genealogical research," she says. Simonson and Franklin help dozens of community groups who work to memorialize Jews who once lived in their towns. They locate descendants and families of victims and provide documentation for "Stolpersteine." Simonson also works with the city library of Nuremberg to identify the heirs to books looted in the Nazi period. About 70 families have had books restituted to them as a result of his work. Franklin is president of the jury and co-founder of the Obermayer German-Jewish History Awards, which recognize and support individuals and organizations that have raised awareness of a once-vibrant Jewish history and culture in their communities and formed relationships with former residents and their descendants. The LBI is a co-sponsor of the Obermayer Awards.
Not every family history mystery can be unraveled, but sometimes the search turns up exciting surprises. Simonson recently helped a researcher who believed that he might be related to a famous rabbi and kabbalist from Frankfurt. That turned out to be a case of mistaken identity, but Simonson instead discovered a line of the family tree that could be traced all the way back to the 15th century. One ancestor, a merchant from Saxony by way of Quedlinburg, was invited to live in the Frankfurt ghetto by the Holy Roman Emperor.
The researcher wasn't disappointed. "People love a story," said Simonson, "and this was a good one."
Franklin helped an adopted woman find her birth family. Though the reunion was joyful for all, the history that surrounded her ancestors was difficult, and in the research process they learned that the woman's grandfather was a bigamist! But she wrote to Franklin, "Don't forget, a piece of sand in a clam makes a pearl."
Funding for the Family Research Department comes from generous donors. Major gifts this year were received from the Bernhill Foundation, John L. Loeb, Henry Morgenthau III, and the Jewish Genealogical Society (NYC)