2016 Gerald Westheimer Career Development Fellows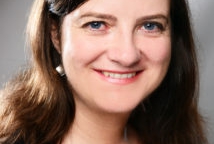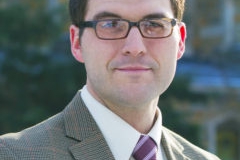 Verena Buser
Alice Salomon University of Applied Sciences and Center for Jewish Studies Berlin-Brandenburg; PhD: TU Berlin (2010);
"Hachsharot in Germany after 1933"
In my research project, I will discuss the memory discourses of German-Jews who lived on Hachsharot, i.e. in training camps in preparation for re-settlement in Palestine or other countries. For many Jews of German background, their experiences while on Hachsharot remain an integral part of their collective memory.
Thousands of them worked and lived in Hachsharot or non-Zionist training sites that were built up systematically after 1933 into a kind of network all over Germany, occupied Austria and abroad. Jewish organizations and youth movements that operated under the umbrella of the Hechaluz were responsible for the inner structure. I will demonstrate how Zionists of different orientations in the Hachsharot realized and promoted the idea of settlement in British Mandate Palestine. Finally, I will reconstruct the living conditions in camps in the province of Brandenburg for those who were defined as Mischlinge or Geltungsjuden.
Nick Block
Visiting Assistant Professor, German Studies, Boston College; PhD: Germanic Languages and Literatures, PhD: University of Michigan, 2013
"Journey to a Jewish Other: German-Jewish and Yiddish Modern Identities"
I have been intrigued by the antipathy between Yekkes and Galitzianers, German Jews and Eastern European Jews, in American life. Many Jewish families have stories of what is jokingly referred to as "intermarriage" between a German grandparent and an Eastern European partner. My research upsets such notions of stark cultural divisions between these groups. Especially at the turn of the 20th century, much of the Jewish cultural tensions between Eastern and Western Europe had been wiped away. Yet family lore and even academia perpetuates this thinking. The two cultural booms of Jewish themed arts in German and Yiddish would have taken quite a different form without the cultural transfers that I illuminate in my research.
In the early 20th century, both German-speaking Jews (think: Franz Kafk a and Martin Buber) and Yiddish-speaking Jews (think: Sholem Aleichem and Marc Chagall) were taking Jewish culture in new directions. To date, the Jewish modernist projects in the East and in the West have been treated independently of each other. After reading the geographically determined titles of works such as Michael Brenner's The Renaissance of Jewish Culture in Weimar Germany (1998) and Ken Moss's Jewish Renaissance in the Russian Revolution (2009), one is left with the question: how were these two contemporary, neighboring "Jewish renaissances" related? My project moves beyond distinct geographic-linguistic centers to consider the intellectual interpenetration of European Jewish cultural movements.
I will devote my time during the Westheimer fellowship to work on the Yiddish theater in New York, where both German and Eastern European Jewish groups were immigrants. Through archival research, I want to test my hypothesis that German Jews in New York attended and were involved in the Yiddish theater, which would undermine the much-rumored antipathy between the two groups and argue for the wider view that scholarship needs to take in its assessment of modern Jewish history.