Germany Honors Ronald B. Sobel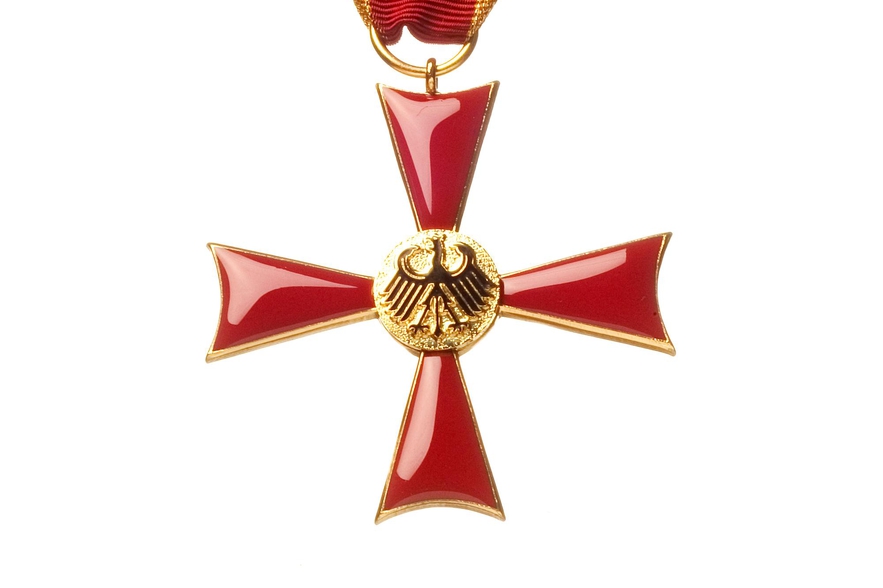 On October 7, 2015, Ronald B. Sobel, president of the Leo Baeck Institute – New York | Berlin, was presented with the Commander's Cross of the Order of Merit of the Federal Republic of Germany by Consul General Brita Wagener.
In her laudatory speech, Wagener recognized Sobel for his outstanding dedication to the Jewish-German relationship, interfaith dialogue, and the German-American friendship. She particularly highlighted his efforts to open an office of the LBI in Berlin in 2013. Rabbi Sobel has been a member of the Board of the LBI since 1991 and its president since 2012.
In his acceptance speech, Sobel shared that he was thankful for the award and that he did not perceive it as an award solely for himself, but for the whole LBI. Just before the reception, Rabbi Sobel had returned from a trip to Washington DC on the occasion of the visit of the President of the Federal Republic of Germany, Joachim Gauck. Sobel said it was wonderful to have seen the German president again. The two had met in 2014, when Sobel presented the Leo Baeck Medal to Gauck in Berlin, the first time the Institute presented its highest honor in the German capital.