From Gleiwitz to Shanghai, Digitized Periodicals offer Snapshots of Jewish Life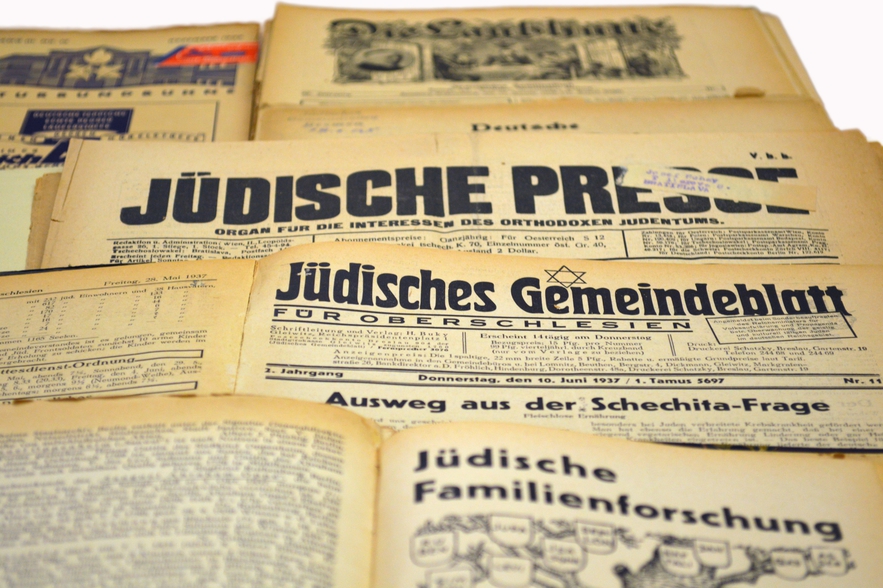 Author

Date

Thu, Nov 6, 2014
The LBI library is pleased to announce that about 60 new periodicals are already available online through DigiBaeck and Internet Archive, with about 40 further periodicals in process.
Among the rare items now available are 20th-century newsletters from various Jewish communities in Germany, Austria, and other German-speaking areas. Other highlights include publications from German-Jewish organizations such as Zionist, youth, and sports clubs; an extensive collection of periodicals published in the 1930s and 1940s by German Jews in exile in Shanghai, South America, and New York, and newsletters from displaced persons camps in Europe after WWII.
The periodicals digitized by LBI complement the approximately 170 German-Jewish periodicals that have been available through the Compact Memory Project since 2006. Funded by the German Research Foundation DFG, the materials in Compact Memory were digitized from the holdings of the Judaica Division of the University Library Frankfurt am Main and Germania Judaica in Cologne.
LBI has closely coordinated its digitization program with Compact Memory to avoid duplication of efforts, and the two projects have applied for funding to digitize additional periodicals and merge the portals. The materials digitized by LBI were selected because they were unavailable through Compact Memory or other institutions. The digitization of these periodicals also facilitates access to the material while preserving the physical items. Due to the rare nature of the materials, LBI has digitized its holdings of some publications even when it does not own a complete series of issues.
Funding was provided by a grant of the Metropolitan New York Library Council and various private donors. A team of LBI Librarians (Tracey Beck, Tim Conley, Lauren Paustian), LBI Archivists (Chris Bentley and Emily Andresini) and a microfilming specialist (Grigoriy Ratinov) selected, arranged, prepared, and microfilmed the original periodicals, researched and updated the descriptions, and worked with the digital files.
ONLINE