Rare Painting by Moritz Daniel Oppenheim Shown at LBI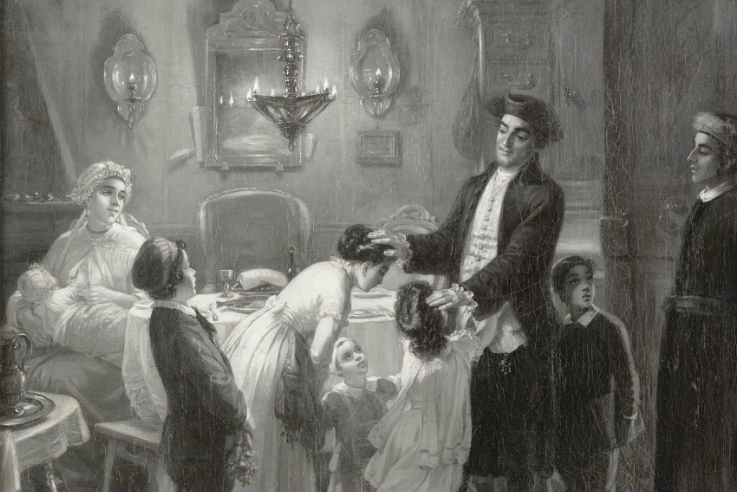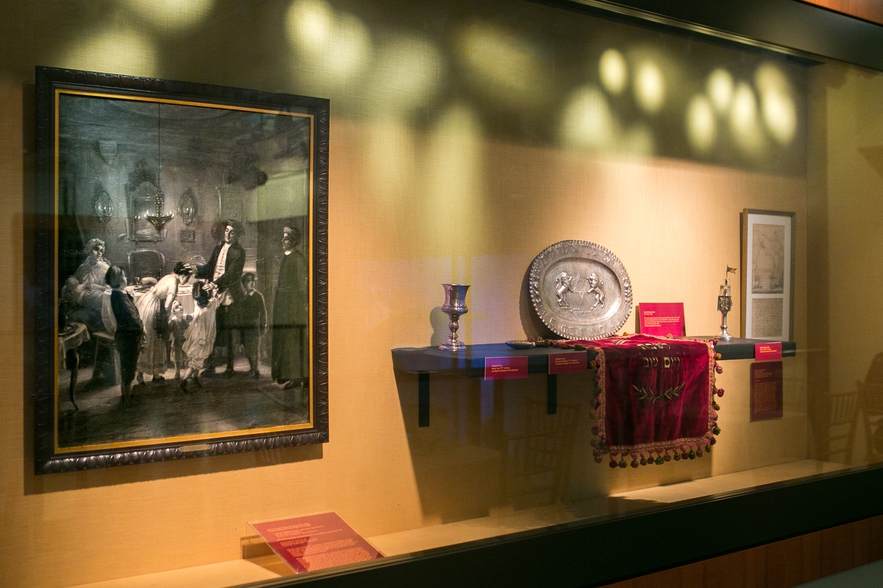 Freitag Abend [Friday Evening Blessing], an atmospheric painting from 1867 by Moritz Daniel Oppenheim, was put on display by LBI at the Center for Jewish History from November 8–20, 2015. Part of a series of twenty works on Jewish themes that became a popular edition of prints, the painting was executed in shades of gray to facilitate photomechanical reproduction, a technique known as grisaille.
In this scene, the German-Jewish artist shows a father who has just returned from Friday evening prayers and is about to bless his six children. His wife, six girls and boys, and a guest the father brought home gather around the dining room table.
LBI arranged the brief exhibition with Kestenbaum & Company, a New York City-based boutique auction house. In December, the Judaica specialist sold the piece to a private buyer for $442,100, thereby breaking the record for this artist at auction.
From the Kestenbaum and Company Auction Catalog:
"[..] Oppenheim's series entitled Bilder aus dem Altjüdischen Familien-Leben ("Pictures of Traditional Jewish Family Life") [was] hailed as a watershed in its perception of Jews in the 19TH century. For almost the first time in European history, Jewish life was presented as an intimate ceremonial, in which the participants were represented as well-dressed, dignified, and pious model members of well-to-do bourgeois society."