Shulamit Volkov–Rewriting German History: Jewish Experience as a Corrective
63rd Leo Baeck Memorial Lecture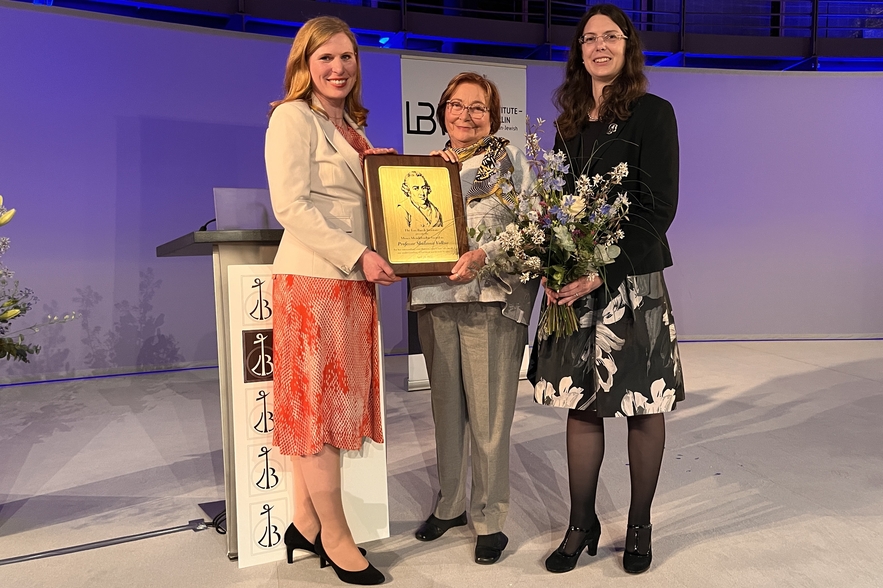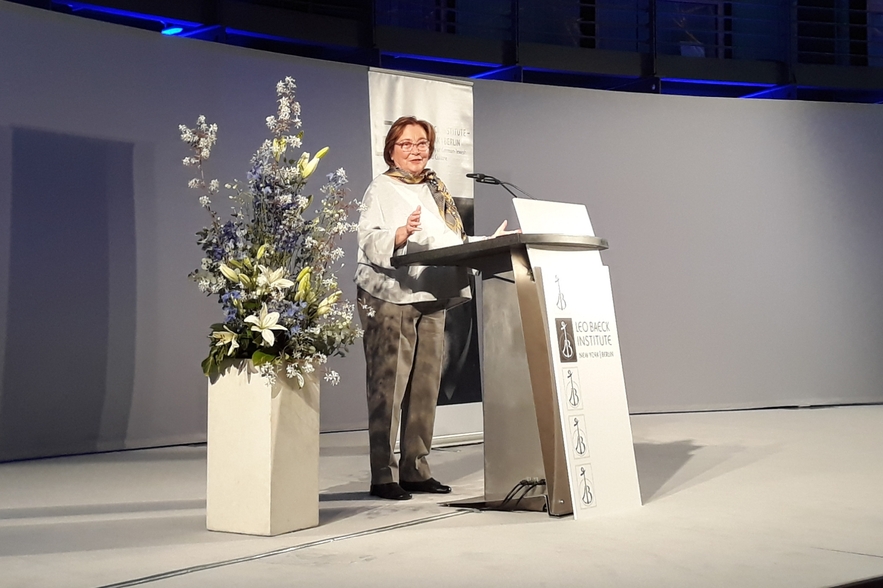 Author

Date

Sun, Apr 24, 2022
On April 24, 2022, Shulamit Volkov, Professor Emerita of History at Tel Aviv University and the author of numerous books on German and German-Jewish history, delivered the 63rd Leo Baeck Memorial Lecture, based on her new book, Deutschland aus jüdischer Sicht. Eine andere Geschichte vom 18. Jahrhundert bis zur Gegenwart (Germany from a Jewish Perspective: A different history from the 18th century until the present). The Allianz Forum in Berlin hosted the event, marking the first presentation of the Leo Baeck Memorial Lecture in Germany.
"All history is being constantly rewritten. Rewriting, in fact, is the essence of the whole enterprise." Volkov opened. She argued that contemporary events–citing the recent outbreak of war in Ukraine as an example–often call for a reconsideration of the historical past. She contended that this has proven especially true in the case of German history after 1945, as scholars have reexamined long-accepted truths about German society in light of the events of World War II. In the decades since, important questions have arisen regarding how far this reevaluation of German history should extend and how much of the nation's past should be reevaluated.
Volkov stressed the importance of incorporating diverse perspectives when rewriting history, and remarked on the existence of "histories, in the plural". She recounted that as she reflected on different experiences of history, she realized that she was teaching her students in Tel Aviv, "German history from a Jewish perspective", and emphasized the need to rewrite German history by including Jewish voices and experiences in analyses of the past, beginning with accounts of Jewish experiences in German-speaking lands in the 18th century.
After the lecture, Huberta von Voss-Wittig, a member of the Leo Baeck Institute's Board of Trustees, presented Volkov with the Moses Mendelssohn Award for her outstanding scholarly contributions to the field of German-Jewish History. In written remarks, Dr. William H. Weitzer, the John H. Slade Executive Director of the Leo Baeck Institute, acknowledged her as, "one of the most distinguished female historians, and was one of the first women who made it to the top in the field."
The 63rd Leo Baeck Memorial Lecture will be printed and mailed to LBI members later this year.