The Roedelheim Mahzor Collection: Change and Continuity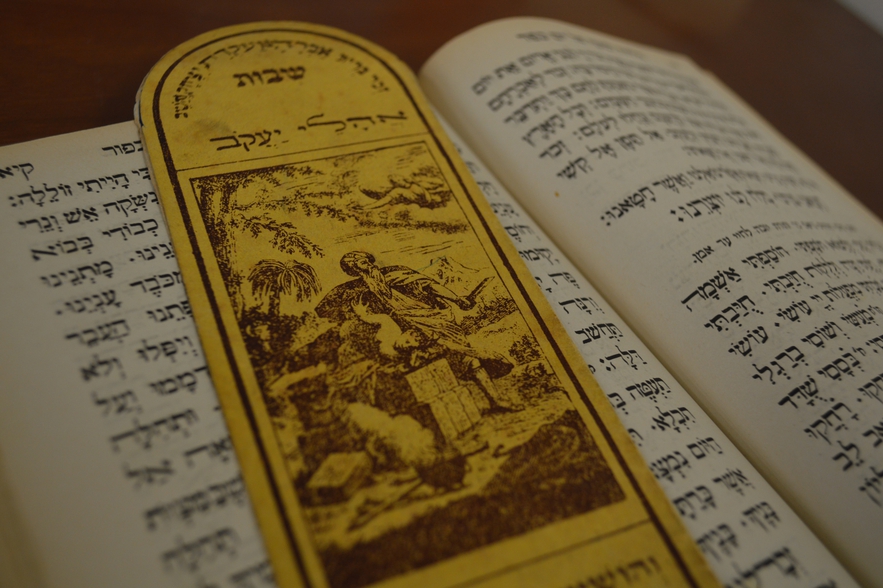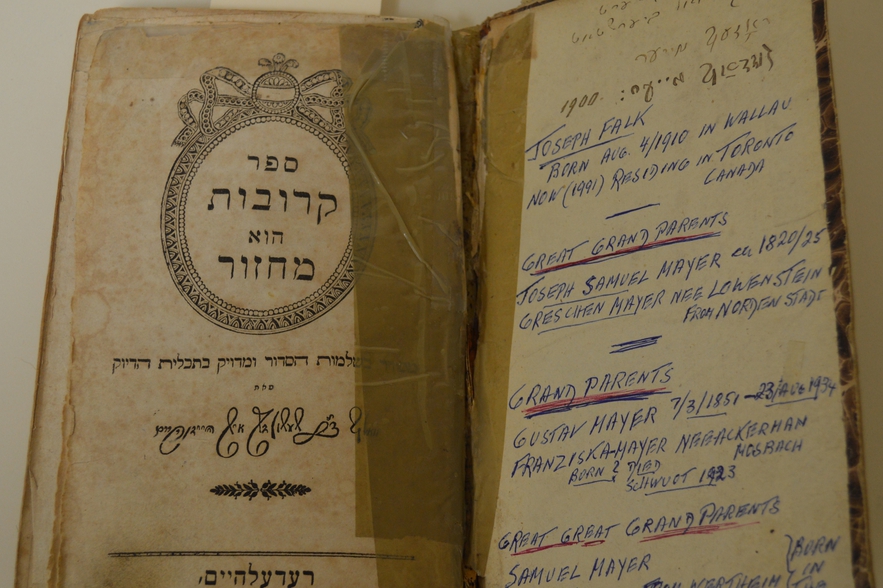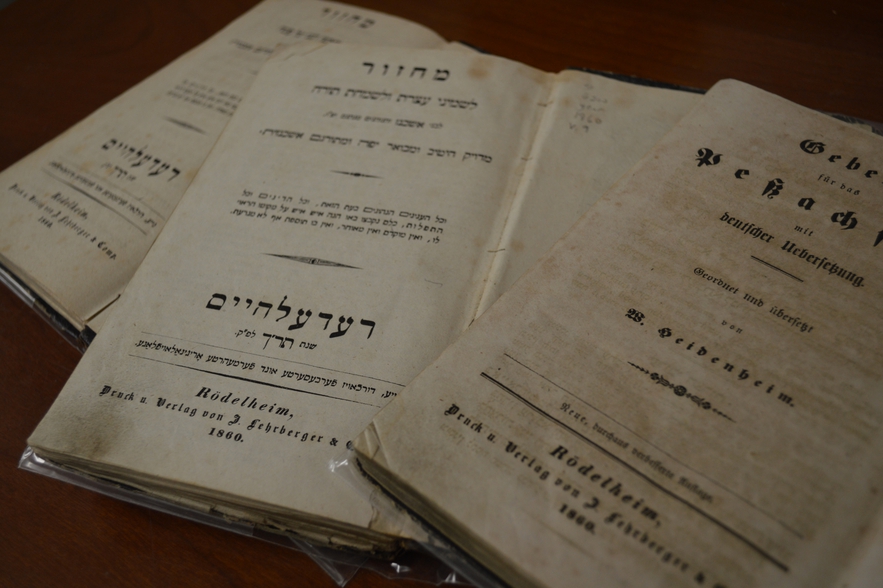 Author

Date

Mon, Jun 13, 2016
The Jewish holidays provide structure and meaning to the more quotidian rhythms of life, and the mahzor, the Jewish festival prayer book, has been integral to the ways that generations of Jews have marked the passage of seasons and years.
Recently Moriah Amit, a librarian at the LBI and the Center for Jewish History, finished cataloguing a unique collection of mahzors published in Roedelheim. These editions, comprising 15 complete sets of the prayer books, were published between 1800 and 1923 in Roedelheim, Germany. Over more than 140 hours, Amit cataloged 304 volumes of 77 editions that are preserved in the LBI library collection. Their appearance—the change in printed layout and language chosen by the publisher, as well as notes and inscriptions by the owner, or generations of owners—reflect the interplay of continuity and change that mark all religious-cultural traditions.
Wolf Heidenheim (1757–1832), a scholar, translator, and commentator on Jewish liturgy, shaped the development of the Roedelheim mahzor for the first three decades of the 19th century. Upon founding his publishing house in Roedelheim in 1799, the mahzor was one of the first books he printed. Its continuous publication became a life-long project for Heidenheim, one through which he contributed to the preservation of Jewish traditions as well as to their rejuvenation. Heidenheim was the first publisher who reviewed old manuscripts and texts to correct errors that had been passed on in the mahzor. He also removed those piyyutim, Jewish liturgical poems recited on holidays, that were no longer understood. Typographic layout and outward appearance of the books were another aspect Heidenheim transformed: Over time, the books included more decorative embellishments.
Over time, different rites were incorporated and published, not only in Hebrew. The Roedelheim Mahzor included the first complete translation into German, first written in Hebrew characters. From 1838 on, the Heidenheim press published editions in Hebrew which included a translation into German, while continuing to publish some editions with the Judeo-German translation. With diverse and changing features such as rite, language, and layout, there were up to three different versions of the prayer book published in a given year. While Heidenheim's innovations were criticized by some Orthodox authorities at the time, many of the great 19th-century rabbinic leaders in Germany embraced his work. Even today, many Orthodox congregations with German roots in the Western World and Israel use the liturgical order composed by Heidenheim.
After Wolf Heidenheim's death in 1832, the publishing house was taken over by his son-in-law and remained in the family for generations. Heidenheim's name remained part of the imprint of the book. Similarly, the prayer books were typically passed on from one generation to the next. As a result, several of the mahzors in LBI's collection carry lists of handwritten names and dates between their book covers, family histories in miniature, attesting to the continuity of the celebration of Jewish festivals that they have helped facilitating.