Donating material during COVID-19
Update on material donation process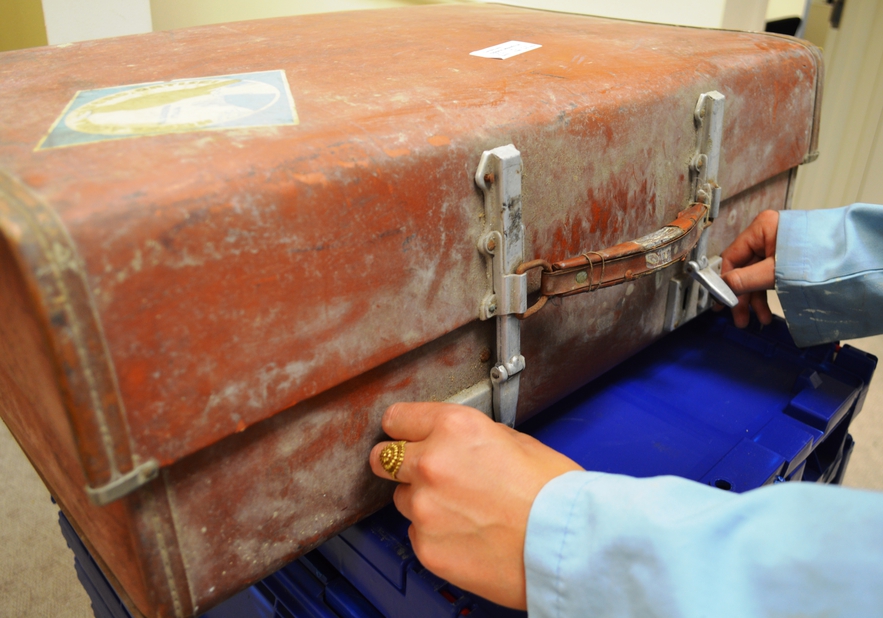 Many of you have been in contact with the Leo Baeck Institute New York | Berlin (LBI) regarding materials that you plan to donate to the Institute. We are eager to receive your donation of family papers, documents, books, and/or objects. However, due to the ongoing situation with COVID-19 our offices remain closed, and we are not yet able to receive your materials in physical form.
We are working on procedures to begin receiving materials, hopefully by the start of October. Given that quite a number of people have contacted us during the pandemic, the list of prospective additions to the holdings has increased since the spring of 2020 and continues to grow. We will be in contact with you once we have established a date to begin receiving materials. After that date, a staff member will work with you on scheduling the receipt of your materials. Please bear with us as we will have to pace our receipt of materials based on our capacity to receive them at the Center for Jewish History.
Your materials are important to us and our mission to preserve and promote the history and culture of German-speaking Jewry. Please reference our 'donate historical materials' page (also located on the sidebar) to learn more about how we process materials and to contact us.
We look forward to adding your materials to our collections and we trust that you will keep them safe until we are able to incorporate them into our archives. In the meantime, we welcome hearing from you with any questions you may have.