Donating material during COVID-19
Update on material donation process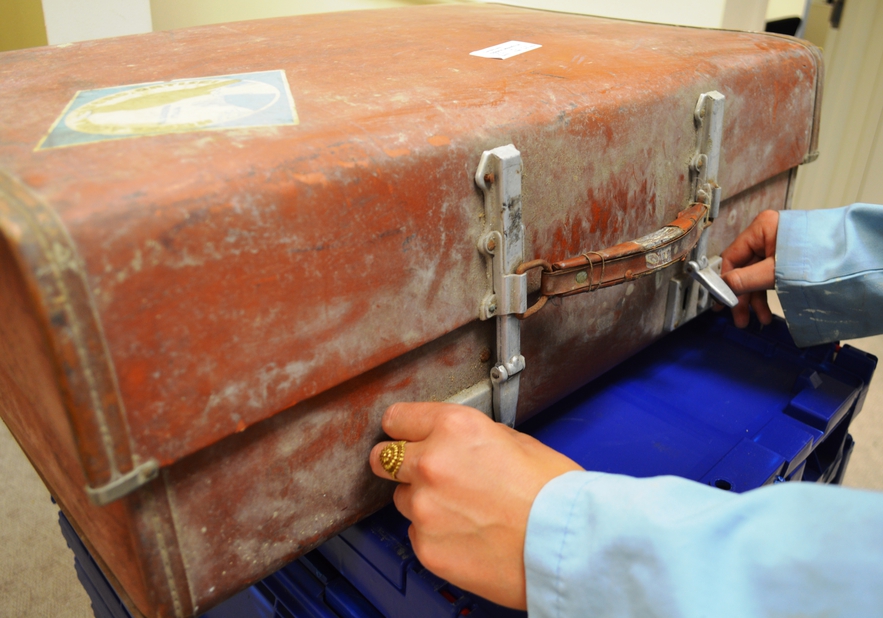 Many of you have been in contact with the Leo Baeck Institute New York | Berlin (LBI) regarding materials that you plan to donate to the Institute. We are eager to receive your donation of family papers, documents, books, and/or objects.
Staff has been returning to the office on selected days, so that we are able to resume receiving donations, albeit our offices remain officially closed.
Given that for the past two years a number of donors have indicated their intent to donate materials, we are now trying to streamline the process and make sure that our staff are able to handle the donations in a timely manner and that larger shipments will not exceed the capacity of our loading dock.
Prior to sending your material donation, please let us know the size of your materials (ranging from an envelope, package dimensions, or number of boxes, etc.) and if there is a preferred delivery date in which you would like to send it. This information will allow us to allot the appropriate staffing and storage space to receive your material securely and promptly.
Please direct emails regarding donations to lbidonations@lbi.cjh.org . A staff member of the Collections Team will then contact you regarding when your materials can be shipped.
Your materials are important to us and our mission to preserve and promote the history and culture of German-speaking Jewry. Please reference our 'donate historical materials' page (also located on the sidebar) to learn more about how we process materials and to contact us.
We look forward to adding your materials to our collections and we trust that you will keep them safe until we are able to incorporate them into our archives. In the meantime, we welcome hearing from you with any questions you may have.