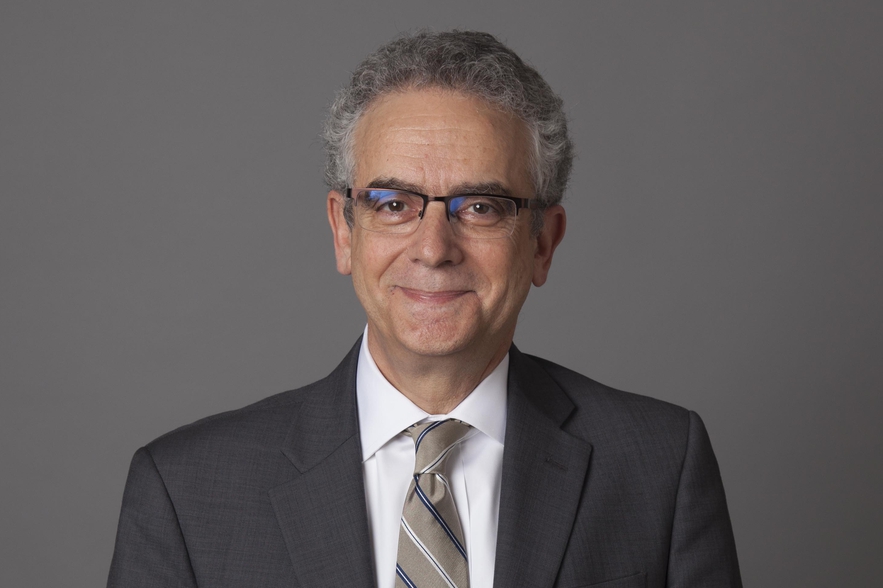 William H. Weitzer, Ph.D. became the John H. Slade Executive Director of the Leo Baeck Institute in January, 2013. Dr. Weitzer, formerly the Executive Vice President at Fairfield University in Connecticut, has over thirty years of experience in academic administration, budget and finance, fund raising, community relations, and program evaluation.
The Leo Baeck Institute is a research library and archive that documents the history and culture of German-speaking Jewry, primarily in the 19th and 20th centuries, but also including documents dating back to the middle ages. It was founded in 1955 as a repository for the books, papers, photos and documents that were salvaged from Central Europe after World War II and donated to the Institute. Dr. Weitzer succeeded Carol Kahn Strauss, who has become the Institute's International Director.
At Fairfield University, Dr. Weitzer defined and oversaw the University's long-term vision, including the development and implementation of a ten-year strategic plan, expanded the University's advancement operations; and established and expanded external partnerships. Before joining Fairfield, Dr. Weitzer was Senior Associate Provost at Wesleyan University, where he directed the academic plan for curricular renewal, developed continuing studies options, and implemented new computer systems for course registration and electronic portfolios. He began his career as Assistant Vice Chancellor for Student Affairs at the University of Massachusetts at Amherst where he directed survey research on students, oversaw program evaluation, and applied the results of research and evaluation to decision-making.
In addition to his professional accomplishments, community involvement has been a priority in Dr. Weitzer's life. While at the University of Massachusetts, he served on its Hillel Board and later was active in addressing equity and diversity issues in the West Hartford (CT) public schools. He currently serves on the boards of the Jewish High School of Connecticut and the American Friends of the Jordan River Village.
In his role as Executive Director, Dr. Weitzer combines various aspects of his background – being of German-Jewish descent, participating in Jewish communal life, working closely with faculty and scholars, and applying his professional and management skills to the Leo Baeck Institute. He lives with his wife, Lisa D. Grant, who is a professor at the Hebrew Union College. Dr. Weitzer and Dr. Grant have two adult children, Hannah and Nate.
Articles by Dr. William H. Weitzer