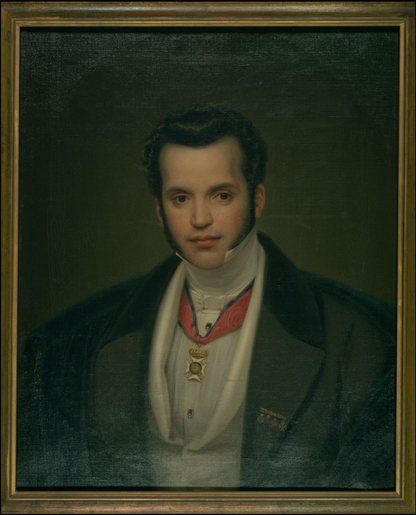 Moritz Daniel OppenheimMoritz Daniel OppenheimMoritz Daniel OppenheimMoritz Daniel OppenheimMoritz Daniel OppenheimMoritz Daniel OppenheimMoritz Daniel OppenheimMoritz Daniel OppenheimMoritz Daniel OppenheimMoritz Daniel OppenheimMoritz Daniel Oppenheim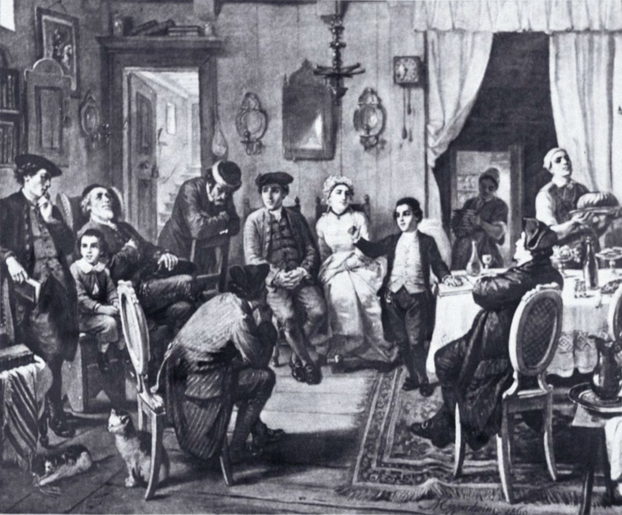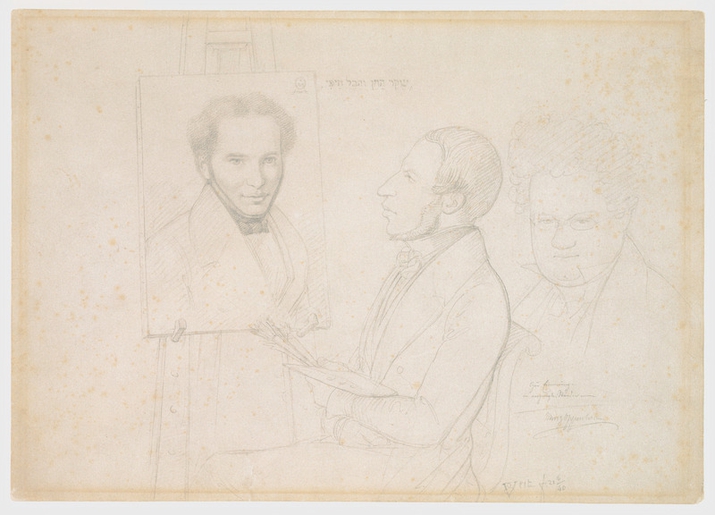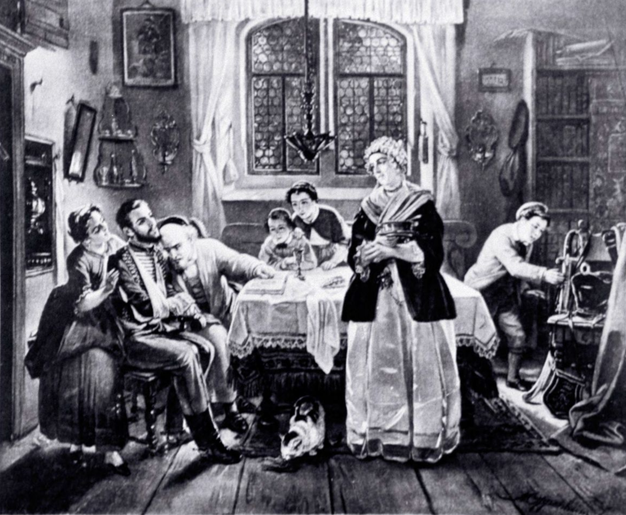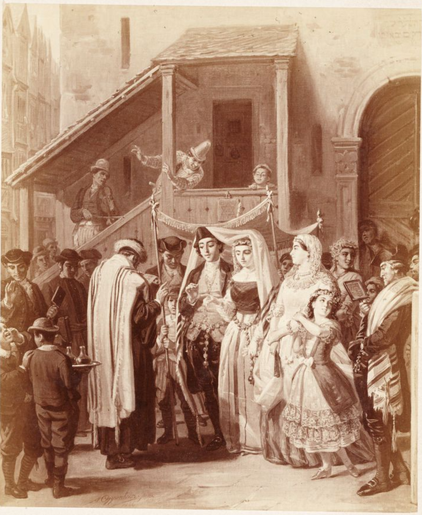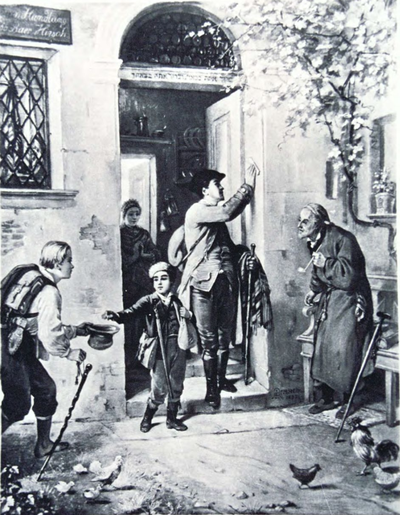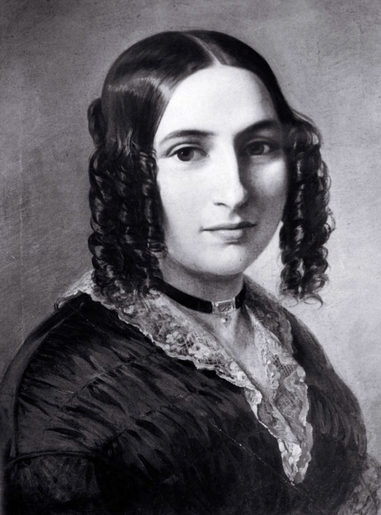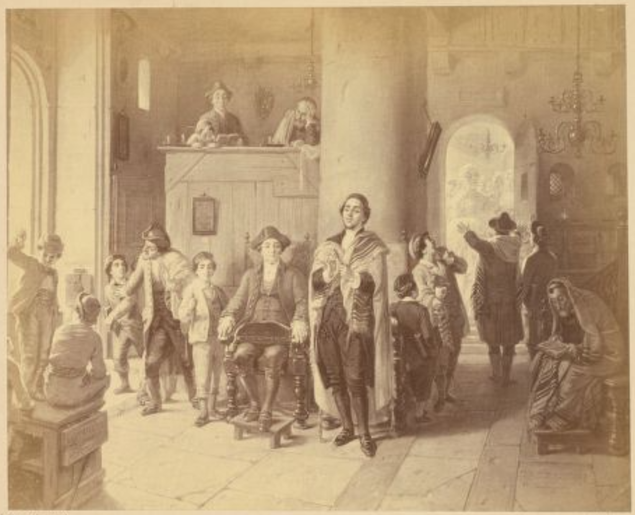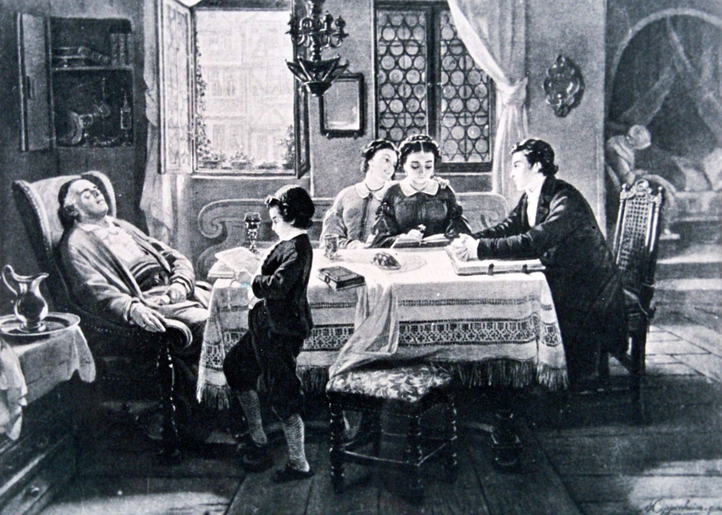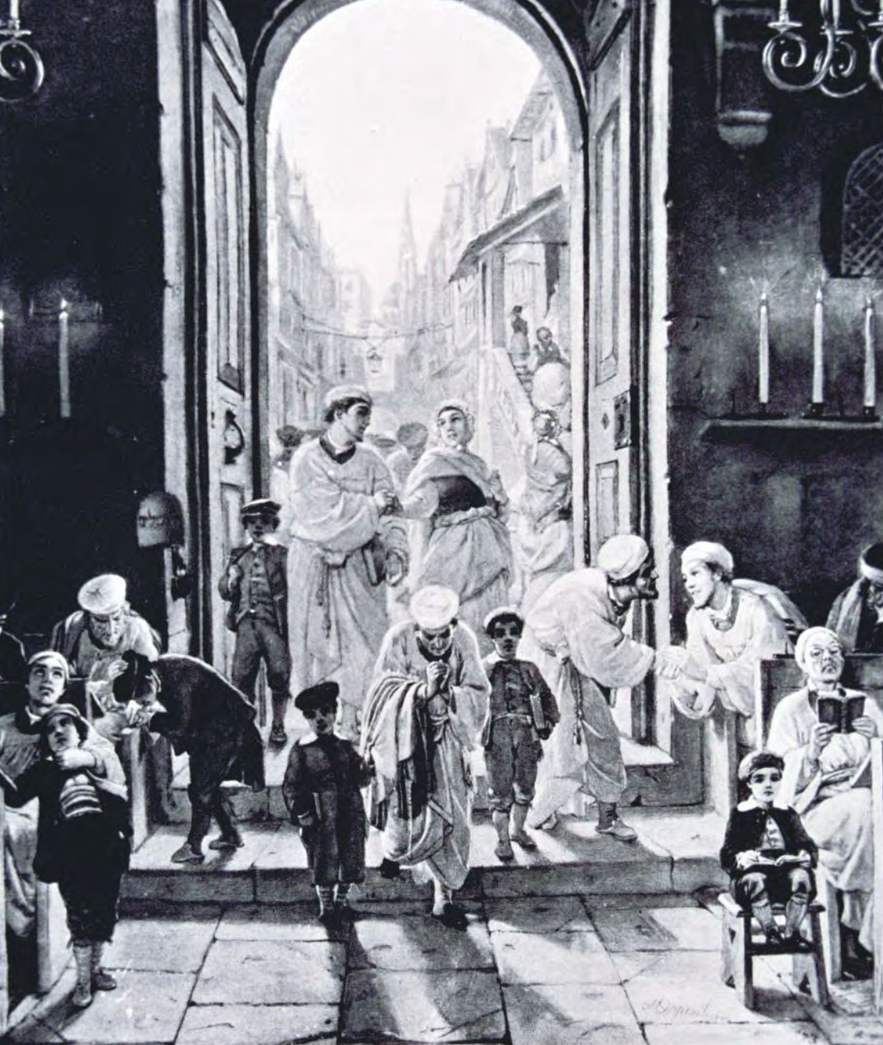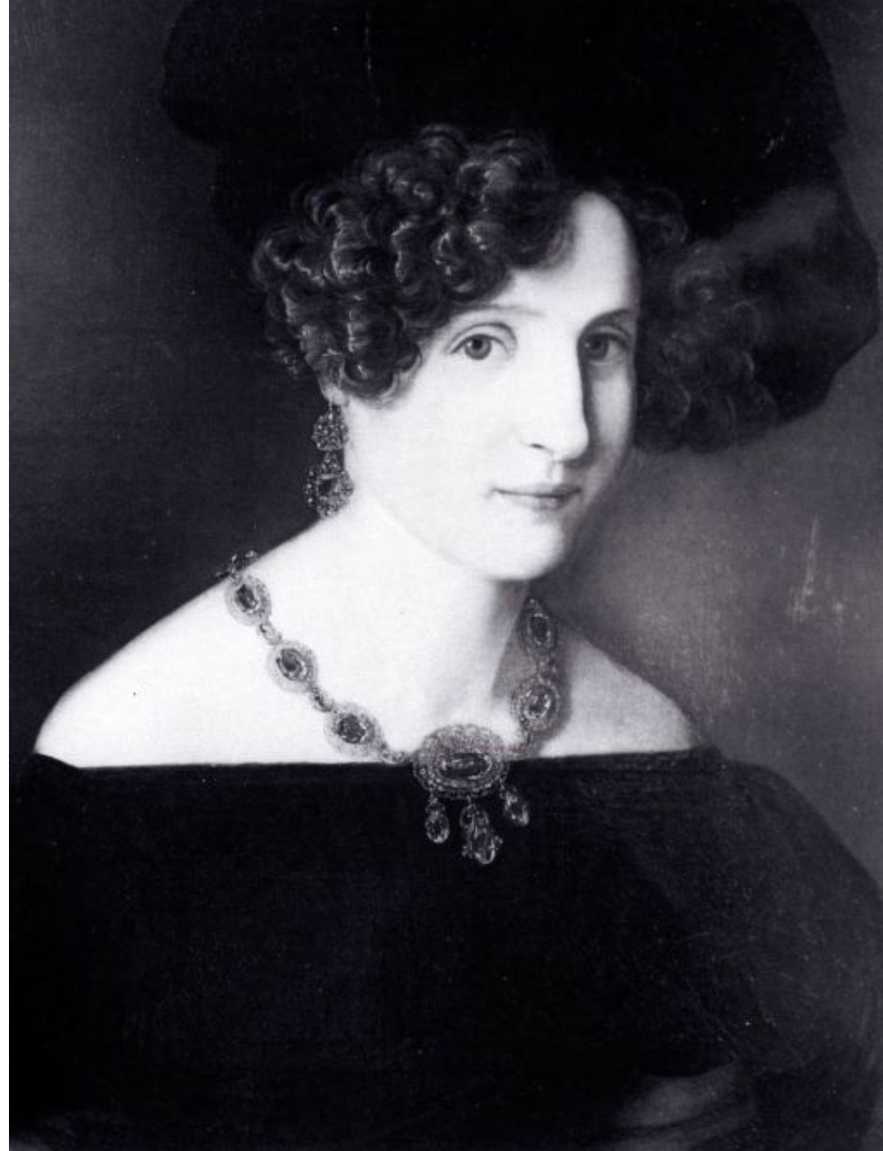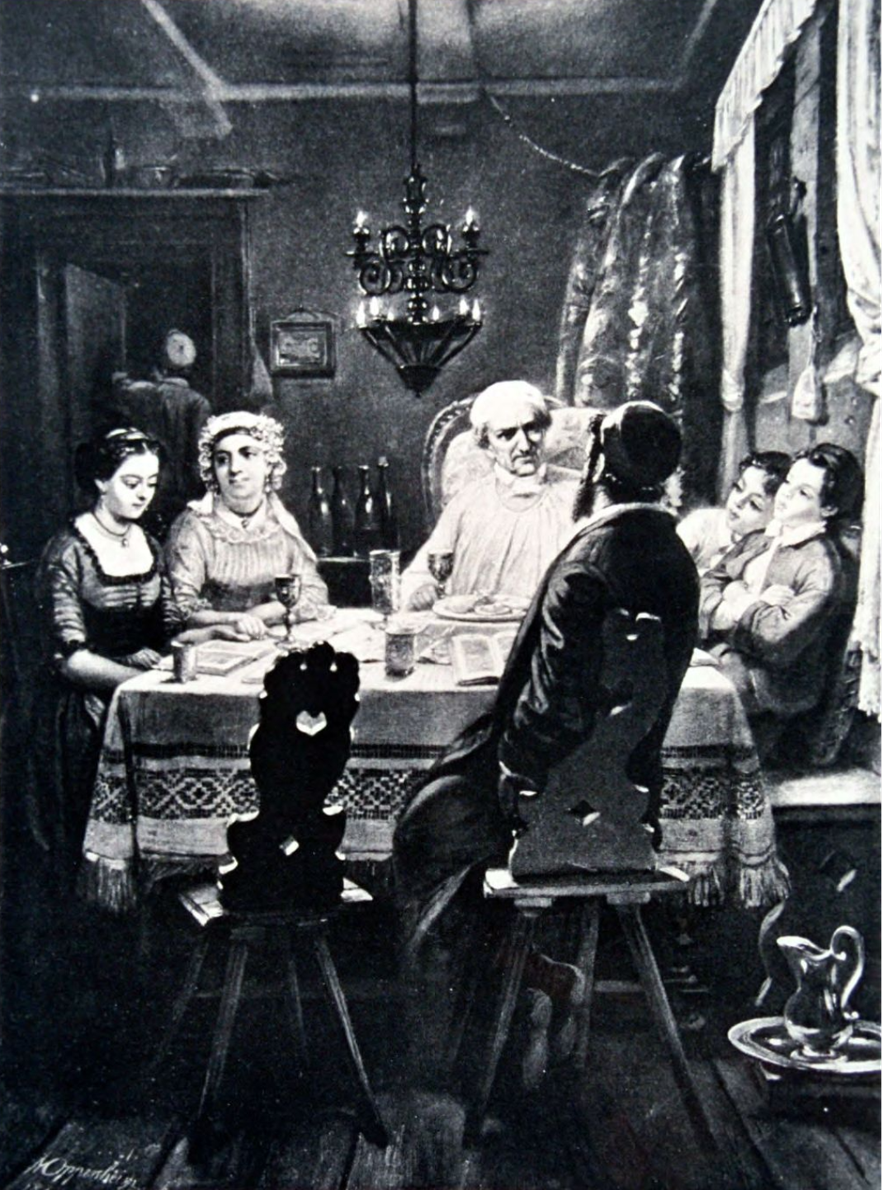 Known as the "first Jewish painter of the modern era," Moritz Daniel Oppenheim initiated a new generation of artists proud of their Jewish faith and amassed acceptance of Jews within the European artistic community.
On January 7, 1800, Oppenheim was born in the ghetto of Hanau in Germany, close to Frankfurt. He was raised in a strict Orthodox home, however his parents had no opposition to his artistic passions. In the 19th century, Jews in Germany were typically barred from attending art institutions, making it extremely difficult to train as an artist. Any artistic education for Jews came from the resources available in their hometowns, which for some, were ghettos. Oppenheim's artistic education began privately in Hanau and later he was accepted to study in artistic institutions in Munich and Paris, making him one of the first Jews to receive a classical arts education. Away from his home, studying art throughout Europe, exposed Oppenheim to modern artistic movements.
Relatively early in Oppenheim's career, he found success. In 1823, he obtained patronage from the British banker, Adolph Rothschild, for a trip to Rome. This was a turning point for his career and began Oppenheim's long standing relationship with the Rothschild family. Between the 1830's and 1850's, he became the official portraitist of the Rothschild family and was known as "painter of the Rothschilds and the Rothschild of painters." Additional notable portraits of Oppenheim's include Kaiser Otto IV and Joseph II, painted in 1839.
Oppenheim's legacy is defined by his commitment to his Jewish faith. During his lifetime, many Jewish-born artists converted to Christianity in order to find success. However, Oppenheim never wavered from his Jewish identity, and it informed much of his art. His Jewish perspective became apparent early on during his education. Part of Oppenheim's training as an artist was to recreate artists' pieces, many of them Biblical in subject, in which he excluded small Christian details. One of Oppenheim's most famous original works is a collection titled "Scenes from a Traditional Jewish Family Life." In a time when the majority of Jewish people in Europe struggled to gain equal opportunities as others, Oppenheim showcased Jewish life and culture in his art.
Eventually, Oppenheim settled in Frankfurt, Germany until his death on February 26, 1882. Oppenheim produced more than 350 works of art during his life, of which one third are thought to be lost. Many of his works can be found across the world , as Jewish families who owned Oppenheim's portraits left Germany in the 1930s due to anti-semitism and the rise of the Third Reich. Even today Oppenheim's art can be found at major institutions such as at the Jewish Museum in New York, the Israel Museum in Jerusalem, the Museum Schloss Philippsruhe in Hanau, and the Jewish Museum in Frankfurt.
The Leo Baeck Institute has a small collection of Oppenheim's original art works and portraits, some of which were definitive for his career. The Institute's archival and library collection contains many of his pieces from his series "Scenes from a Traditional Jewish Family Life."