The Battle of the Books: The Reuchlin-Pfefferkorn debate
The Rare Book Collection of Frank L. Herz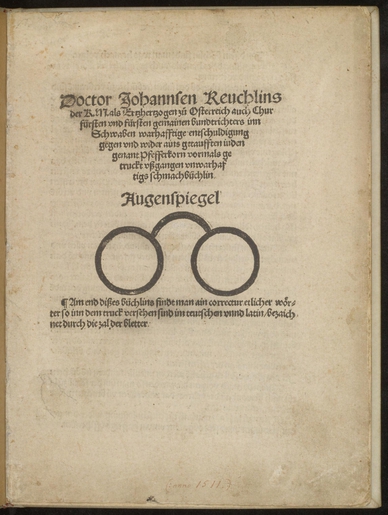 The Battle of the Books: The Reuchlin-Pfefferkorn debateThe Battle of the Books: The Reuchlin-Pfefferkorn debateThe Battle of the Books: The Reuchlin-Pfefferkorn debateThe Battle of the Books: The Reuchlin-Pfefferkorn debateThe Battle of the Books: The Reuchlin-Pfefferkorn debateThe Battle of the Books: The Reuchlin-Pfefferkorn debateThe Battle of the Books: The Reuchlin-Pfefferkorn debateThe Battle of the Books: The Reuchlin-Pfefferkorn debateThe Battle of the Books: The Reuchlin-Pfefferkorn debateThe Battle of the Books: The Reuchlin-Pfefferkorn debateThe Battle of the Books: The Reuchlin-Pfefferkorn debate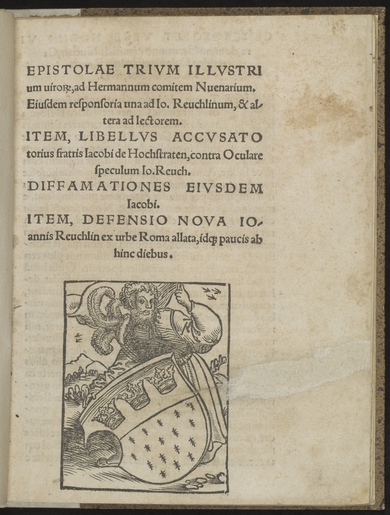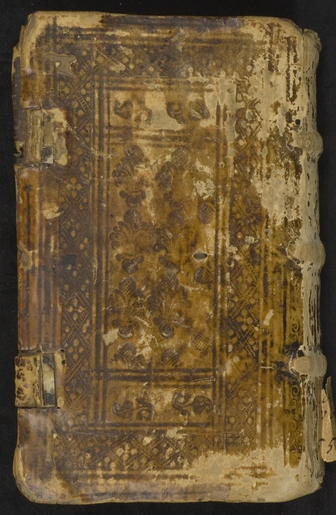 "The Rare Book Collection of Frank L. Herz" focuses on the famous Renaissance controversy between the Christian Hebraist and lawyer Johannes Reuchlin, who introduced the study of Hebrew to Germany, and the anti-Jewish agitator Johannes Pfefferkorn, who was trying to lobby for the destruction of all Jewish books. This controversy was later dubbed "the Battle of the Books" (Bücherstreit) and was one of the earliest public international debates about who controls access to information. It had substantial influence on the events which led to the Reformation.
Frank L. Hertz (1908-2006), a passionate collector of Renaissance books, assembled a collection of more than 100 books to write a manuscript on the life and thoughts of Johannes Reuchlin which is now part of the LBI Archives . Hertz was particularly interested in the question of how Reuchlin defended Jewish rights and fought against the anti-Semitism of the Christian church.
The German historian Dr. Sibylle Quack inherited this rare book collection from Frank L. Hertz and donated it to the Library of the Leo Baeck Institute in 2009. Many of the books were published in the early 16th century, some commentaries/reprints date from the 17th century. Private digitization funds were used to digitize 25 seminal 16th-century texts from this collection.
The center piece of the debate is the "Augenspiegel" (1511), the famous published defense of the Christian humanist scholar Johannes Reuchlin against the attacks of the anti-Jewish agitator Johannes Pfefferkorn, a convert from Judaism. Pfefferkorn had gained access to the Holy Roman emperor through the support of the Cologne Dominicans and in 1509 was empowered to confiscate and burn Jewish books as part of the plan to undermine the status of Jews within the empire.
When the archbishop of Mainz, the Frankfurt city council, and various German princes intervened on behalf of the Jews, the emperor ordered the appointment of an investigating commission. The commission was headed by the archbishop of Mainz and Johannes Reuchlin, whose aid Pfefferkorn had tried in vain to enlist earlier. When Pfefferkorn learned that Reuchlin's opinion would be favorable to the Talmud he assailed him in his "Handspiegel wider und gegen die Juden" ("Hand Mirror," 1511). Reuchlin replied with his "Augenspiegel" ("Eye-glass," 1511), strongly attacking Pfefferkorn and his backers, and thereby starting one of the great literary controversies of history, in essence a battle between the reactionary and the liberal parties within the Church.