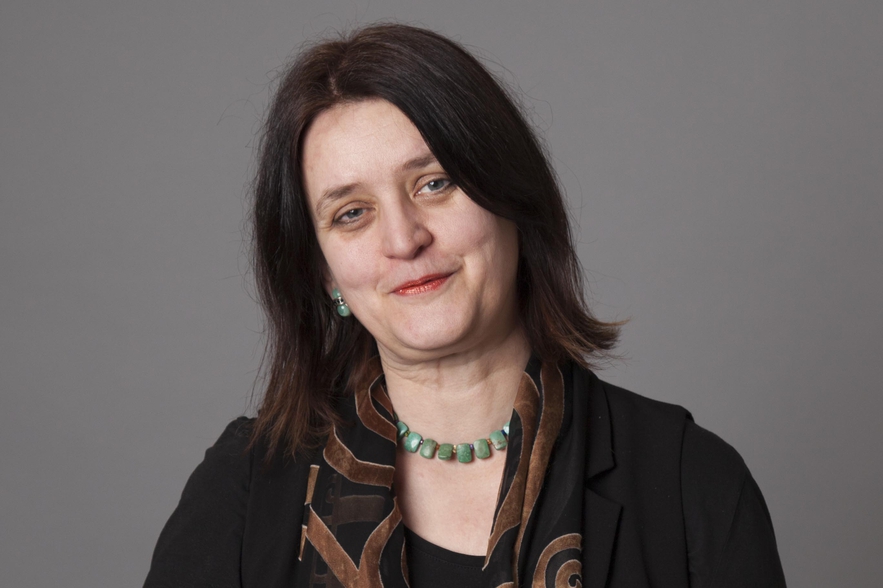 Renate Evers has been working as LBI's Bruno and Suzanne Scheidt Director of Collections since 2016 in order to coordinate the efforts of the three collection departments at the Leo Baeck Institute – archives, art, and library. Prior to this appointment, she worked as LBI's Head Librarian for almost 14 years and as an archivist at LBI for 3 years. As a trained librarian, she worked in academic libraries in Germany before she came to the US as part of an exchange program between Konstanz University and Rutgers University. In 2022, she completed an MA in Jewish Studies at Columbia University.
Recent publications include:
Renate Evers and Julia Hammid, 'The Art of Lette Valeska - Student and Lifelong Friend of Galka Scheyer from Braunschweig to Hollywood,'
in Galka Scheyer - a Jewish Woman in International Art Business, ed. Katrin Keßler, Schriftenreihe der Bet-Tfila-Forschungsstelle für Jüdische Architektur in Europa 13; Galka Scheyer International Conference in Braunschweig [...] November, 2019 (Petersberg: Imhof, 2021).

Posts from the Past & Shared History: Activities and Collections of the Leo Baeck Institute -
a contribution to On books and their places, a blog project of the Germania Judaica Cologne and the Steinheim Institute, 2021.
The Complete Horse Connoisseur - Two essays for LBI's online SharedHistoryProject, 2021.
'In Echtzeit: Die Aktivitäten und Sammlungen des Leo Baeck Institutes New York | Berlin,' in Nurinst 2020; Jahrbuch des Nürnberger Instituts für NS-Forschung und Jüdische Geschichte des 20. Jahrhunderts, Schwerpunktthema: Zeitenwende – neue Formen der Erinnerungs- und Gedenkkultur, 2020.
'The 1484 Nuremberg Jewry Oath (More Judaico)' in The Leo Baeck Institute Year Book, 2020.
'Philipp Alexander & Crona David: a conversion, divorce, and custody case, Braunschweig, 1752/53' in Jewish Culture and History. 20:2, 2019.
'Der Vollkommene Pferdekenner, 1764: Jewish Horse Traders in the Margraviate of Brandenburg-Ansbach and Their Language at the Threshold of Modernity' in The Leo Baeck Institute Year Book, 2018.
'The Schockenbücherei in the Collections of the Leo Baeck Institute' in Konsum und Gestalt: Leben und Werk von Salman Schocken und Erich Mendelsohn vor 1933 und im Exil Berlin, 2016.
'The Challenges of Reconstructing Cultural Heritage: An International Digital Collaboration' in IFLA: International Federation of Library Associations and Institutions. 41:3, 2015.
Die "Schocken-Bücherei" in den Nachlasssammlungen des Leo Baeck Institutes New York [in German].' in Medaon, April 2014.
'Digitizing the Rare Book Collection of the Leo Baeck Institute' in Digitization in the real world: Lessons learned from small and medium-sized digitization projects. New York : Metropolitan New York Library Council, 2010.