Out of the Box: David Ludwig Bloch
A German Jewish Artist in Shanghai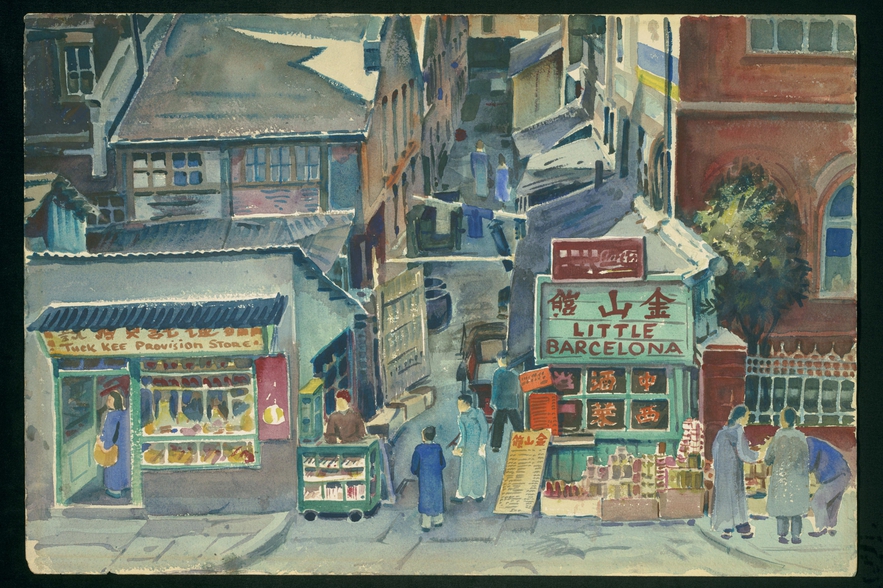 David Ludwig Bloch was a deaf Jewish artist from Bavaria who found refuge in Shanghai following his flight from Nazi Europe in 1940. There he joined a population of 20,000 other German and Austrian Jewish refugees, who found themselves living in relative safety in a place they had only imagined. A painter, illustrator, and lithographer, Bloch captured the daily life of Shanghai in the 1940s, a thriving metropolis of rich and poor, city natives, European exiles, and a vast population of Chinese refugees fleeing the Japanese invasion and chronic civil war. Through Bloch's work, we meet the everyday people of Shanghai—the rickshaw drivers, small business owners, the homeless, and the street beggars—as well as an artist who made a new life for himself in China and then, finally, in the United States.
Michael Simonson, Head of Public Outreach & Archivist at the Leo Baeck Institute, will be joined by Nancy Berliner, Wu Tung Senior Curator of Chinese Art at the Museum of Fine Arts in Boston, who will provide an analysis of the work in the context of Chinese art history, including Chinese art contemporary to Bloch's time in Shanghai.
About the Series
At the Center for Jewish History, there are tens of thousands of boxes in our partners' archival collections. Boxes filled with photographs, journals, letters, and documents. We take these treasures Out of the Box in our new series. Join us!