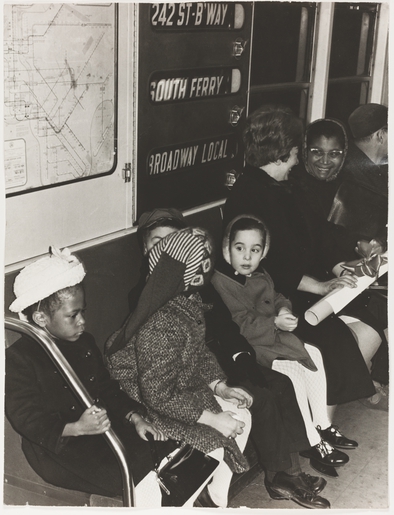 A Changing NeighborhoodA Changing NeighborhoodA Changing NeighborhoodA Changing NeighborhoodA Changing NeighborhoodA Changing NeighborhoodA Changing NeighborhoodA Changing NeighborhoodA Changing NeighborhoodA Changing NeighborhoodA Changing Neighborhood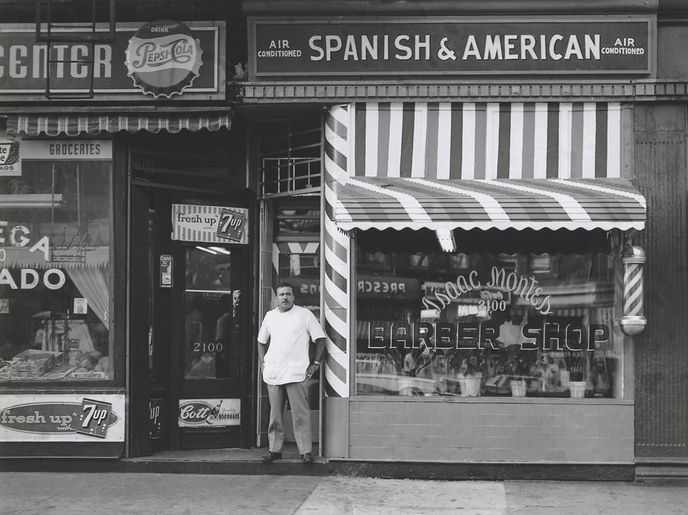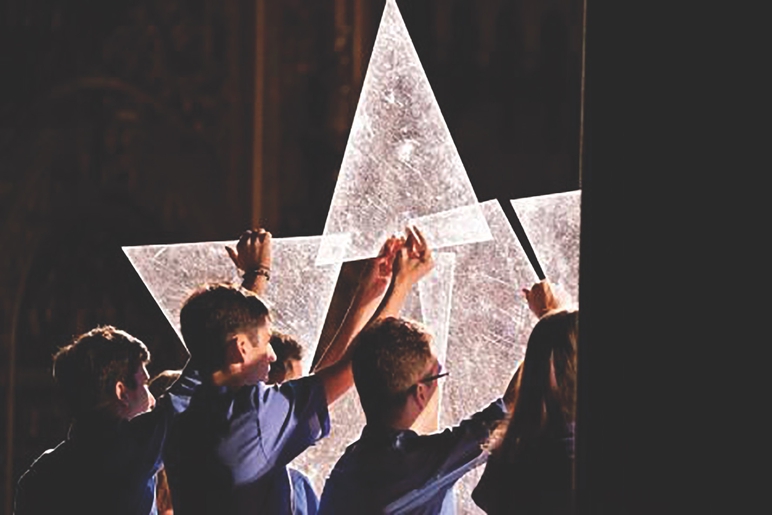 For German-speaking Jews that had built successful careers in New York, Washington Heights was a starter neighborhood, rather than their permanent home. When the Supreme Court declared restrictive real-estate covenants illegal in 1948, many Jews moved to the suburbs and more affluent urban neighborhoods including Riverdale. Other groups arrived and came to define the neighborhood with their own unique cultures and institutions.
African-Americans from Harlem and new arrivals from Puerto Rico, Cuba, and Greece found Washington Heights more affordable and desirable than other areas of Manhattan. By 1950, over one-third of Washington Heights' residents were people of color. The interethnic dividing lines in the neighborhood became increasingly viewed as color lines.
German Jews and other middle-class groups that stayed in the Heights clustered near Fort Tryon Park, while African-American and Hispanic newcomers gravitated to the Southern and Eastern sections of the neighborhood.
In 1960 German-speaking Jews comprised sixteen percent of the neighborhood; by 1980, they comprised only eight percent. It was the older immigrants that continued living in Washington Heights, whereas their children and grandchildren considered themselves Americans and moved further away from the German enclave.
IMMIGRANTS FROM THE DOMINICAN REPUBLIC
Starting in the mid-1960s, immigrants from the Dominican Republic came to define Washington Heights. Advertisements in Spanish replaced those in other languages, while Dominican churches, shops, restaurants, and games of dominoes dotted the neighborhood, both east and west of Broadway. Washington Heights became the largest Dominican community in the US–known widely as the Little Dominican Republic.
Conflicts between the German and East-European Jews of Washington Heights subsided. Younger generations of Jews, who were already less concerned with such distinctions, came to socialize together in the same uptown Jewish organization.
By the mid-1980s, Yeshiva University took note of the slowly disappearing German-speaking community in Washington Heights. The University launched an oral history project to preserve the history, resulting in the book From Germany to Washington Heights and the related exhibition, Ashkenaz.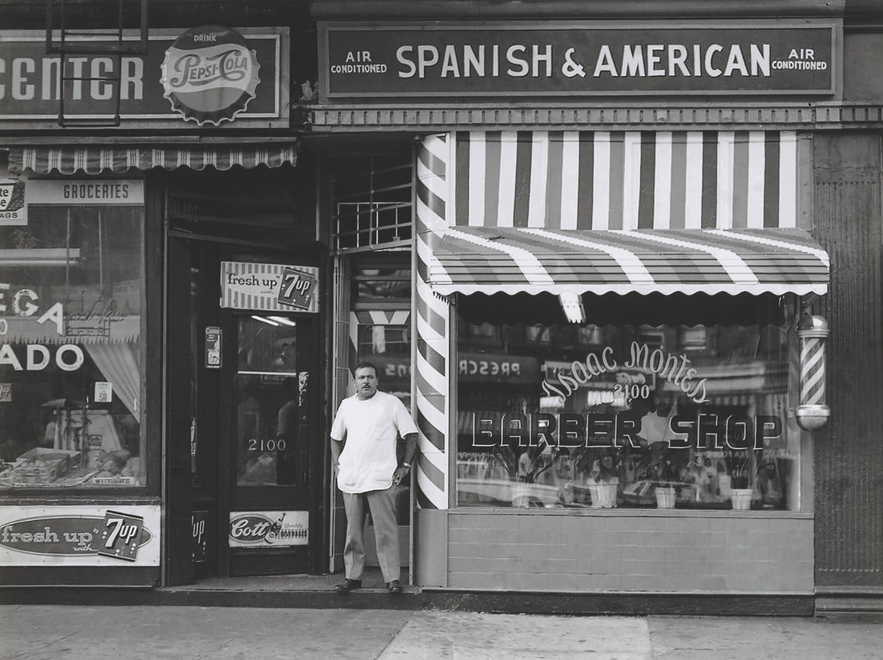 In the Heights
When the musical In the Heights by Lin-Manuel Miranda opened on Broadway in 2008, audiences understood what had long been true in Washington Heights: it was a neighborhood of immigrants struggling to build new lives. The play reflected the status of the Hispanic community as a cultural force in the Heights, although these immigrants faced greater hurdles to achieving the kind of upward mobility that Irish, Greek, and Jewish immigrants had experienced in earlier decades. This genre-breaking musical illuminated the lives of hard-working immigrants and dignified their strivings.
LIVING IN THE HEIGHTS TODAY
Today, Washington Heights is home to more than 160,000 residents and is still defined by its many cultural influences–past and present. Historic synagogues stand near Irish bars; an Ethiopian coffee shop sits across from an Indian restaurant; a Russian grocery store sits next to a Starbucks; and Dominican restaurants line Dyckman Street.
The voices and stories of Washington Heights have changed over time, but the neighborhood continues to be a symbol and experiment in reinvention, differentiation, and becoming American in ways that retain traditions from around the world. Washington Heights is always in flux–a neighborhood at the top of Manhattan looking in all directions.