Fritz Landshoff founded the Querido Verlag in Amsterdam in 1933. It was established as the German branch of the Querido Uitgeversmaatschappij N.V., founded by Emanuel Querido in Amsterdam in 1915. Querido mainly published socialist literature, although it was independent of any political party.
In April 1933, Querido sent Nico Rost to meet with Landshoff, who worked for Kiepenheuer in Berlin at the time. Rost convinced Landshoff to establish and manage a German branch of the Dutch Querido publishing house; the goal was to publish authors banned in Nazi Germany. Querido largely financed the operation, while Landshoff supplied the publishing house with German writers.
Between 1933 and 1940, Querido Verlag published between 110-124 titles written by approximately 50 authors, including such important authors as Alfred Döblin, Albert Einstein, Klaus and Thomas Mann, Erich Maria Remarque and Anna Seghers. An average of 3,000 copies of each title were printed, but often not all could be sold. Their books were distributed in the Netherlands, Switzerland, Austria and the German-speaking areas of Czechoslovakia. To help authors survive in exile, Querido Verlag paid them monthly stipends of 250-400 Gulden.
During the Nazi invasion of the Netherlands, Landshoff was fortunately in London doing business. Emanuel Querido and his wife, however, were arrested by the Gestapo and later murdered in a concentration camp. Nazi officials subsequently closed the publishing house on May 10, 1940, but Landshoff was able to re-establish it in the Dutch East Indies as Querido Verlag N.V./Batavia (today Jakarta, Indonesia). It only lasted for a short time, publishing a single book by Remarque.
In 1946, the Querido Verlag N.V./Batavia started business again. Two years later, in September 1948, it was transformed into the Bermann-Fischer/ Querido Verlag N.V./ Amsterdam. In 1951, it transformed again, becoming S. Fischer Verlag N.V./ Amsterdam.
See also: Alliance Book Corporation, Bermann-Fischer Verlag and L. B. Fischer Publishing Corporation
Resources
Fischer, Ernst. Verleger, Buchhändler und Antiquare aus Deutschland und Österreich in der Emigration nach 1933. Stuttgart: Verband Deutscher Antiquare, 2011. 
Palmier, Jean-Michel. Weimar in Exile: The Antifascist Emigration in Europe and America. London: Verso, 2006. 
Krohn, Claus-Dieter. Exilforschung: ein internationales Jahrbuch, Volume 18. München: Edition Text+Kritik, 2000.
Spring, Ulrike. Verlagstätigkeit im niederländischen Exil. Thesis, Universität Wien. 1994.
"Querido Verlag." Wikipedia. Wikimedia Foundation, Inc. Web. 03 Dec. 2012.
"Emanuel Querido." Wikipedia. Wikimedia Foundation, Inc. Web. 03 Dec. 2012.
Hellinga-Querido, Lotte. "Emanuel Querido and his publishing house." Universiteit van Amsterdam. Web. 03 Dec. 2012.
"Over Querido." Querido Kinderboeken en Uitgeverij Q. Web. 03 Dec. 2012.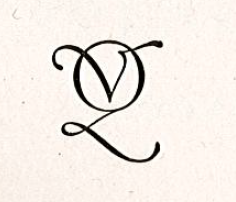 Location: Amsterdam, Jakarta
Period: 1933-1940
Publisher(s): Emanuel Querido (August 6, 1871, Amsterdam - July 23, 1943, Sobibor); Fritz H. Landshoff (July 29, 1901, Berlin - March 30, 1988, Haarlem/NL)
Main Focus: Books banned in Germany
Author(s): Vicki Baum, Bernhard von Brentano, Emil Cohn, Alfred Döblin, Albert Einstein, Lion Feuchtwanger, Bruno Frank, Leonhard Frank, Alexander Moritz Frey, Ernst Glaeser, Oskar Maria Graf, Martin Gumpert, Konrad Heiden, Thomas Theodor Heine, Fritz Heymann, Heinrich Eduard Jacob, L. de Jong, Georg Kaiser, Marta Karlweis, Alfred Kerr, Hermann Kesten, Kurt Kesten, Irmgard Keun, Emil Ludwig, Heinrich Mann, Klaus Mann, Thomas Mann, Valeriu Marcu, Ludwig Marcuse, Konrad Merz, Robert Neumann, Roger Neumann, Rudolf Olden, Alfred Polgar, Gustav Regler, Erich Maria Remarque, Joseph Roth, Leopold Schwarzschild, Anna Seghers, Carl Sternheim, Ernst Toller, Jakob Wassermann, Ernst Weiss, Arnold Zweig
Number of Titles Published: between 1933 and 1940: 110-124