LBI's Art of Exile Exhibition and the Search for Samson Schames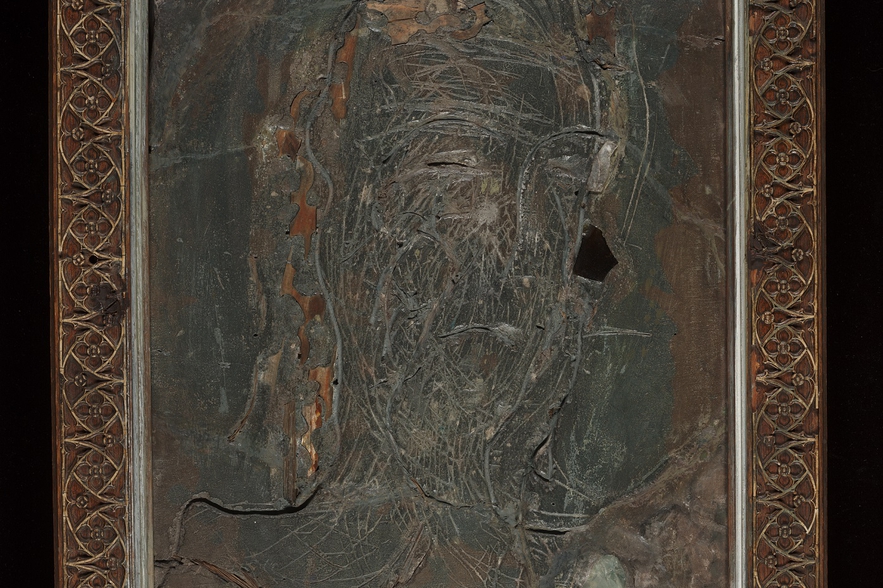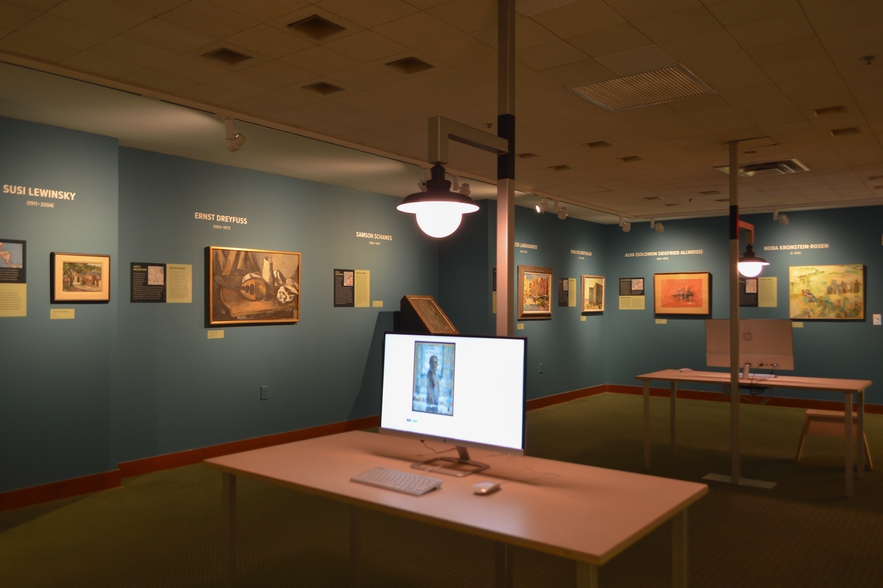 Author

David Brown

Date

Fri, Nov 1, 2019
The Frankfurt-born artist created some of his most vital works from the detritus of bombed out buildings in London during WWII. He is little-known today, but a group of curators are seeking his lost works.
After a narrow escape from Germany in January 1939, having left much of his artwork behind, Samson Schames arrived in England ready to work after years of hardship and persecution. He attended the weekly figure-drawing sessions of the Free German Cultural Alliance—a group of German radical artists in exile that included Schames' former teacher Oskar Kokoschka—and painted in a spare room belonging to the Dortmund-born sculptor Benno Elkan. Exile is never easy, but Schames was finally free to work and exhibit without the restrictions of Nazi law.
The outbreak of war plunged him into a new ordeal that spurred one of the most productive phases of his career. Interned in 1940 along with other German exiles in the camps at Huyton near Liverpool, he suddenly had no access to paint or materials of any other kind. "[I] made my own colour out of black soot, which I mixed with thick condensed milk," Schames told a New York radio station in 1950. "That made the most marvelous black I ever used." Schames used whatever he could find—red beet juice, shoe polish, jam, and other materials, sometimes even applied with brushes made of his own hair.
That resourcefulness resulted in a breakthrough when he returned to London. Patrolling the neighborhood of Golders Green as a Fire Guard in the Civil Defence, Schames was deeply affected by the destruction of the Blitz and began creating monumental mosaic works out of the detritus of war. Works like, "Crown of Thorns," "Execution," "Yellow Star," and "Promised Lebensraum," reflect the destruction Schames saw in the streets and his despair over his own exile as well as the fate of the Jews who hadn't been as lucky as he had.
One of these works, "The Tear" (1944) is on display in LBI's current exhibition, The Art of Exile. The outline of an anguished face made by pressing lengths of hemp cord into drying cement is punctuated by a single shard of dark glass—the titular tear. It is emotionally—and physically—the heaviest of the eleven works created by German-Jewish exiles in this small exhibition, and it is one of the most remarkable works in the LBI Art Collection.
Samson Schames is not well known today, and all but a handful of his mosaics are lost. Two glass mosaics were recently restored by the Jewish Museum in Frankfurt, which presented the last major showing of Schames' mosaics in 1989. Additional mosaics are held by the LBI and Yeshiva University Museum.
A group of curators and collectors led by those institutions are working introduce Schames to new audiences. Funds are needed to restore the massive but delicate mosaic works, and researchers are seeking information about the whereabouts of the other mosaics. The objective, according to LBI Executive Director, Billy Weitzer, is a new exhibition about Schames and his works. "It would be both a reminder of the utter destruction of WWII, but also an example of what it's like for someone to have to leave their country and continue their art," said Weitzer.
In a new mini-documentary on Schames, Paper Love-author Sarah Wildman said that Schames is more relevant than ever. "We are getting further and further from the tactile relationship to this period, and when you see an artist like Schames who worked in the materials of war and worked through the trauma of war, [...]—it screams at you," said Wildman.