Conservation of the Fürth Megillah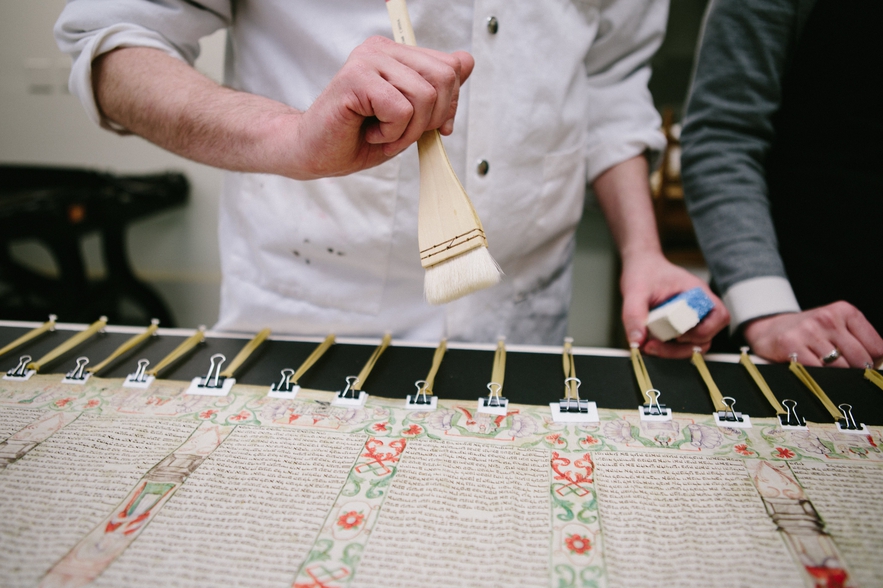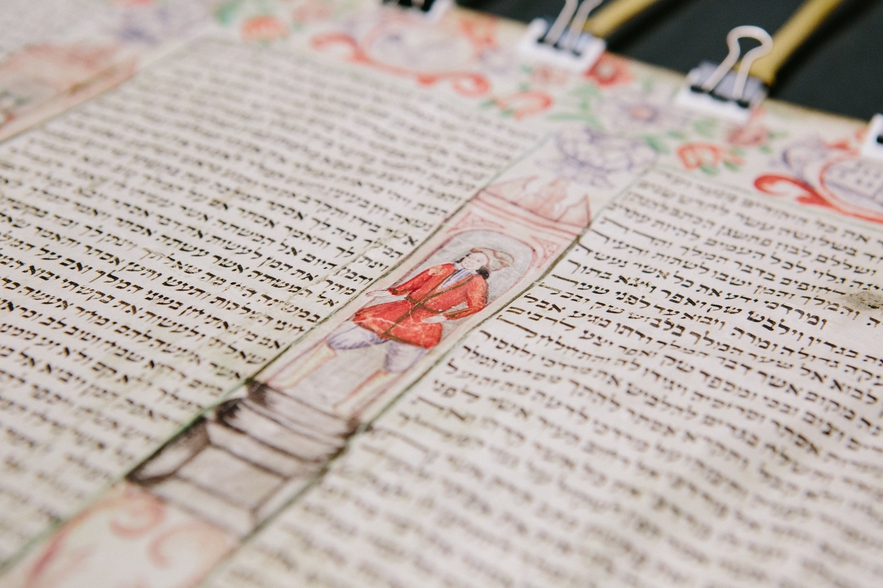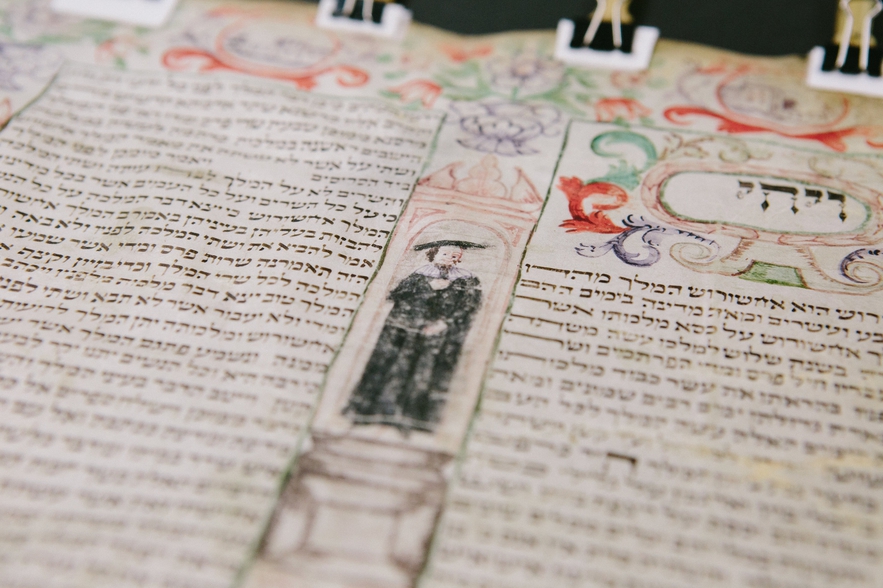 Author

Felicity Corkill

Date

Fri, Jul 18, 2014
Fürth, the smaller twin to the Franconian city of Nuremberg, was home to one of the most prosperous and longest-standing Jewish communities in German-speaking lands. In the 18th century, under the protection of the Provost of the Bamberg Cathedral and the Margrave of Ansbach, the Jews of Fürth enjoyed freedoms unheard of elsewhere in Bavaria—including two reserved seats on the city council. This colorfully illustrated Megillah from Fürth originated in a period when Jews comprised a fifth to a quarter of the city's population. Felicity Corkill, a conservator at the Center for Jewish History, describes how she prepared this treasure for public display at the CJH during Purim in 2014.
When it arrived in the lab, this hand-painted parchment scroll was tightly rolled and would not lie flat. I observed surface dirt resulting from years of dust and handling, crushed edges, and a few small tears and holes, but otherwise it was in quite good condition.
In order to prepare it for display, I cleaned the surface of both sides of the scroll with soft brushes and smoke-removing sponges. Then the scroll was slowly and gently humidified to relax the parchment before being dried under tension to get it as flat as possible. Small tears and holes were mended with Japanese repair paper and gelatin.
After the exhibition, the scroll came back to the conservation lab and a special storage box was made for it. It is now wrapped around an acid-free cardboard core to prevent tight rolling. This core is suspended on U-shaped brackets inside a pizza-style hinged box, where it will be safely kept in climate controlled storage for future generations to enjoy.