Digitization and Beyond: LBI Staff Report on Library and Archives Trends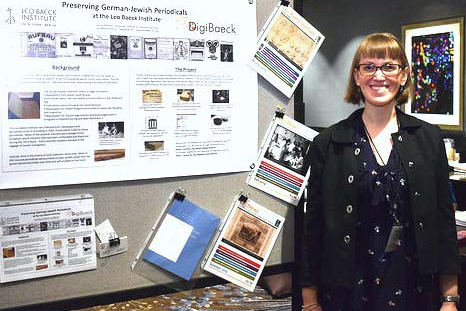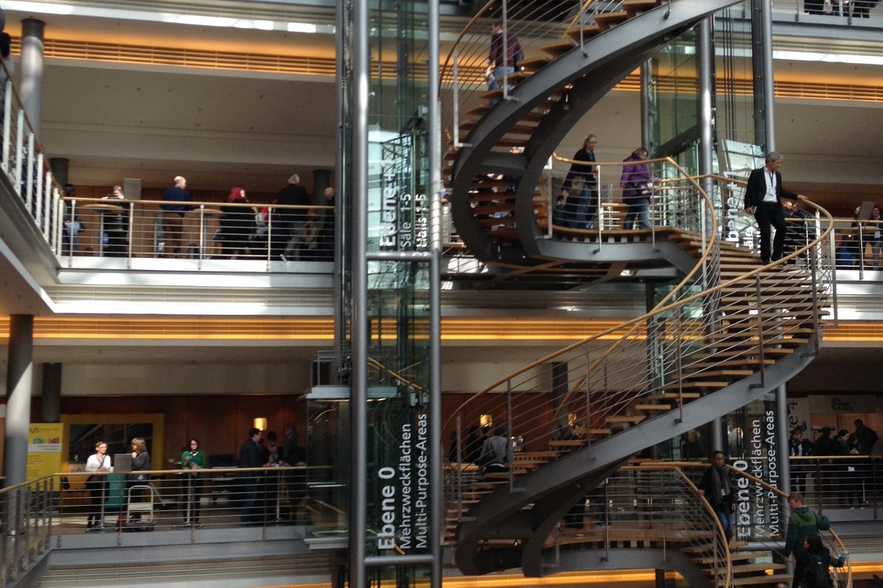 LBI Library staff engaged with current issues and developments in librarianship at several conferences in 2015 and 2016.
Renate Evers, Director of Collections, gave a presentation entitled "Leo Baeck Institute – New York | Berlin: Digitization of a special collection and beyond" at the 6th International Library Congress in Leipzig in March 2016. The event, attended by about 3,500 librarians, was organized by Bibliothek und Information Deutschland (BID). The United States was the guest country of honor to increase the cooperation between American and German libraries and their associations. In her presentation, Evers shared her observations of the process of the digitization of the entire LBI archive, the collaborative NEH/DFG-funded Freimann digitization project together with the Judaica Collection in Frankfurt, the digitization of parts of the Periodicals Collection, an outlook on planned new activities, as well as user experiences and feedback. In fall of 2015, Evers had presented LBI projects at the Annual Meeting of the Association of Judaica Collections in Germany, a loose association of Jewish museums, synagogues, memorials, libraries, archives, and research institutes as well as individuals from Europe, Israel, and the United States. Another presentation Evers gave on new projects at the LBI was part of the panel "Digitization and Libraries" at the 2015 conference of the Association of Jewish Libraries, in Silver Spring, Maryland.
Having digitized nearly its entire archive as well as significant portions of its books and periodicals holdings, LBI has gained considerable experience preserving cultural heritage through a variety of media. To exchange lessons learned and gain further insight into the new frontier of preserving born-digital items, Ginger Barna, Head Librarian, and Tracey Felder, Associate Librarian for Cataloging and Periodicals, attended the symposium "Let's Get Digital" in spring 2016. The symposium, organized by the Institute of Museum and Library Services and the Archivists Round Table of Metropolitan New York, featured presentations on web archiving, grant writing for digitization projects and new types of software facilitating the handling of digitized items, all addressing issues LBI staff have come across in their everyday work.
Lauren Paustian, Associate Librarian, presented a poster at a joint conference of the Art Libraries Society of North America and the Visual Resources Association, in Seattle, Washington, in spring 2016. "The conference included many highlights relating to my work at the LBI, such as sessions about digital humanities, managing rights and reproductions of collection items, and open access initiatives for scholarly innovations." Paustian presented a newspaper preservation project which the LBI Library has undertaken. Staff digitized, microfilmed, and built custom enclosures for more than 100 newspaper titles. "One of the things I took away from the conference is that digital humanities is more than simply hosting a digitized collection. Digital humanities is dynamic: It can be collaborative, it can provide a visual representation of information, and it can reveal new connections to other fields." Examples of digital humanities projects are the geolocation of data points on a virtual map, or the creation of word clouds to reveal the most commonly used words in a text.