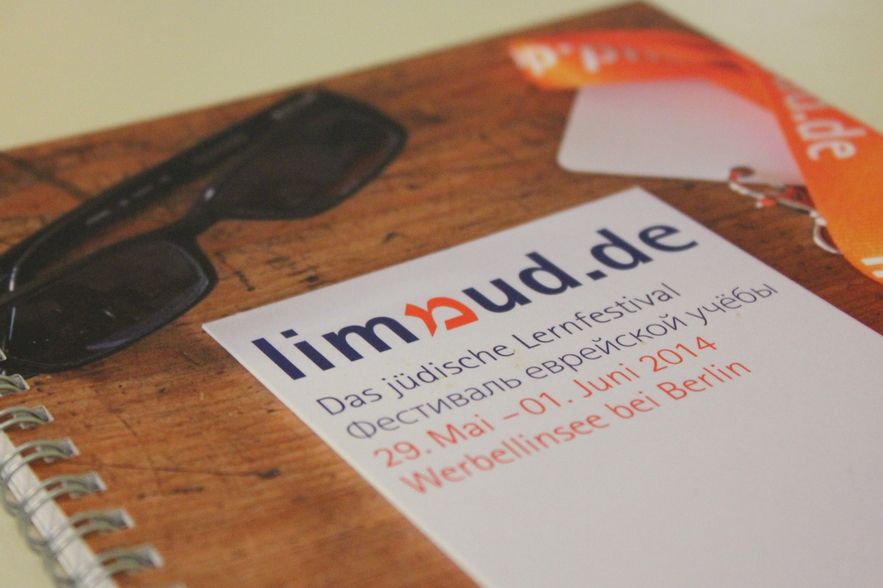 Author

Date

Wed, Jul 23, 2014
After the fall of the Berlin Wall, Jews from the former Soviet Union came to Germany and the Jewish community grew tenfold. Today, the first generation of children born to these new immigrants has reached adulthood. Educated in German schools and universities, they make up a new generation of Jews in Germany.
One sign of the new energy that this community has brought to Jewish life in Germany is the success of the Jewish educational festival Limmud, which is organized by volunteers from both the new immigrant population and the established post-war community. These non-denominational festivals, open to all Jews regardless of religious belief or background, have taken place in countries across the world for the past 30 years. Limmud Germany held its seventh annual festival at a resort outside Berlin from May 29–June 1, 2014. About 400 participants attended workshops that spanned topics from Hebrew language to Jewish cuisine and beyond.
This year, Leo Baeck Institute was also present with a workshop discussing a topic that had rarely been covered at prior Limmud festivals in Germany—German-Jewish history before 1933. Then, as now, large segments of the community included immigrants from Eastern Europe and their descendants.
"Especially since German Jewry has seen such a tremendous transformation in its recent past, it's important to learn about, and be aware of, its more distant past," said Jonathan Marcus, chair of Limmud Germany. "LBI thus brought an important contribution to Limmud Germany 2014."
Frank Mecklenburg, LBI's Director of Research, led a well-attended workshop on "German-Jewish history and why it is important for the future." Following his introduction to the history and mission of LBI as the archive and library of the pre-1933 German-Jewish community, the participants engaged in a productive discussion about parallels and differences between the current and past German-Jewish communities as well as aspects of nationality, language, and identity in GermanJewish life then and now.
"It's the mix of Jewish learning opportunities that Limmud offers, along with the unique social space it creates, which are at the heart of its continued success," said Marcus. "And Limmud is the sum of contributions of all participants, so we're looking forward to more learning opportunities with LBI in the future."
ONLINE
limmud.de