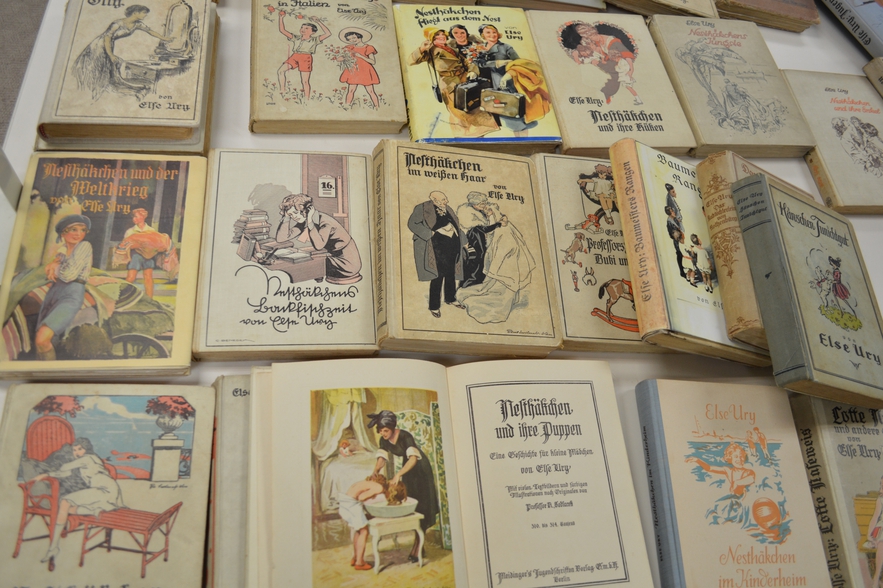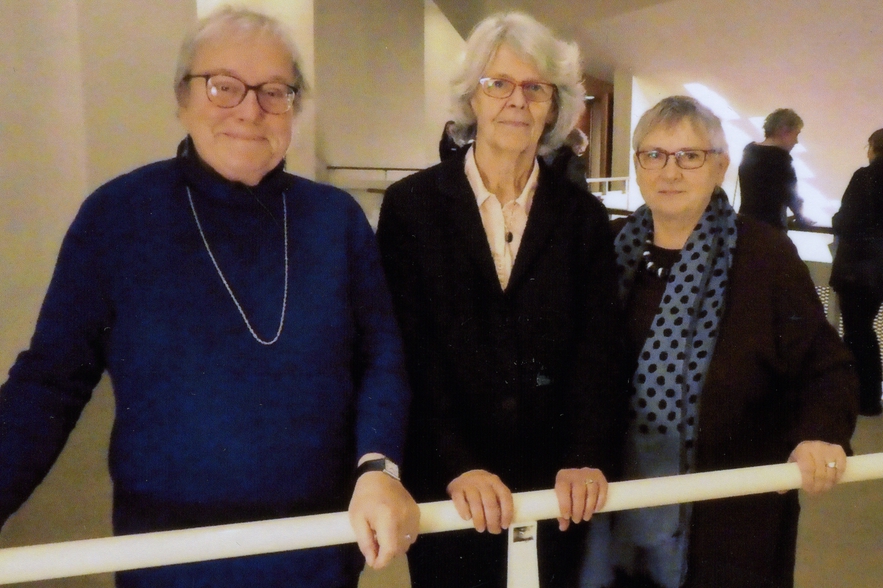 Author

Date

Thu, Mar 14, 2019
LBI has received a collection of 147 children's books from the collections of the researchers Barbara Asper, Bettina Münchmeyer-Schöneberg, and Hannelore Kempin. The focus of the collection are works by Adele Elkan (1884-1943) and Else Ury (1877–1943), two German-Jewish authors who wrote bestselling books for young girls.
Else Ury became especially famous for her children's book series "Nesthäkchen", which follows Annemarie Braun, the golden-haired daughter of a Berlin physician, from childhood to old age in ten volumes. The books are a classic in the genre of the Backfischroman, which trace the development of girls from lively and sometimes rebellious children to dutiful but still vivacious housewives and mothers. Annemarie is six years old when we meet her in Nesthäkchen and her Dolls (1913) and 11 when the First World War Breaks out in Nesthäkchen and the World War (1917). Endearingly heedless and inept at some of the domestic skills expected of women, she goes on to study medicine in later books but stops her studies to settle down and have a family. In the final book in the series, Nesthäkchen with Gray Hair (1925), she is a grandmother celebrating her golden wedding anniversary.
The books remained popular even after World War II, when revised editions were published (book four was removed from the series by Allied sensors who believed it glorified Germany's role in WWI). A German mini-series was even produced in 1983. Few of the millions of Nesthäkchen readers realized that Else Ury (like Adele Elkan) was murdered in Auschwitz in 1943. That changed abruptly in 1992, when Marianne Brentzel published a biography of Ury entitled Nesthäkchen in the Concentration Camp.
Roland Stark, who has published extensively on children's and youth literature, and who works as a volunteer at the German Literature Archive in Marbach, connected the LBI with Barbara Asper, Bettina Münchmeyer-Schöneberg, and Hannelore Kempin, who published the book Wiedersehen mit Nesthäkchen, Else Ury aus heutiger Sicht (2007, Reunion with Nesthäkchen, Else Ury in Retrospect).