New Gift to Support Pilot Projects in Transcription and Photograph Digitization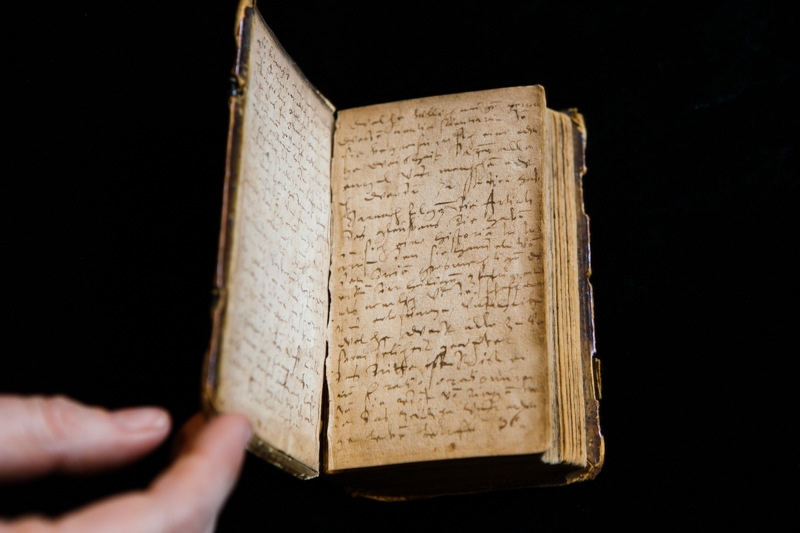 Author

Date

Tue, Mar 24, 2015
Thanks to a gift from a private family foundation, LBI will launch pilot projects aimed at improving access to and discovery of two classes of materials in LBI archives that are rich in information but too often hidden from researchers: handwritten manuscripts and photographs.
A significant portion of LBI's 10,000 archival collections contain handwritten materials, from 18th-century family recipe books written in Judeo-German with Hebrew characters to diaries of soldiers in WWI to the correspondence of families separated by persecution and war in the Nazi era. While standard archival descriptions provide basic clues about the content of these collections, handwritten materials are unlikely to surface in keyword searches that go beyond the name of the correspondents. Researchers who do manage to unearth promising documents often face the arduous task of deciphering scripts that run the gamut from elegant but archaic to thoroughly modern chicken-scratch.
Similarly, LBI has digitized over 25,000 photographs, but many of them lack the descriptive metadata about provenance, persons depicted, date, and geography that would make them useful to researchers. Other collections of artistic and historical significance, such as the photographic estate of John Schiff, who documented the artistic scenes in pre-war Germany and post-war New York, are well described but have not been digitized at the resolution necessary for their use by scholars, publishers, and curators.
With the seed funding provided by Scheidt's gift, LBI will identify collections that contain important handwritten and photographic materials, establish standards for processing them, and transcribe and digitize them respectively. Photographs digitized in this pilot project will be integrated into the same technical infrastructure being built for the Edythe Griffinger Art Catalog, which is currently under construction.