Wikipedians Write the Book on LBI Collections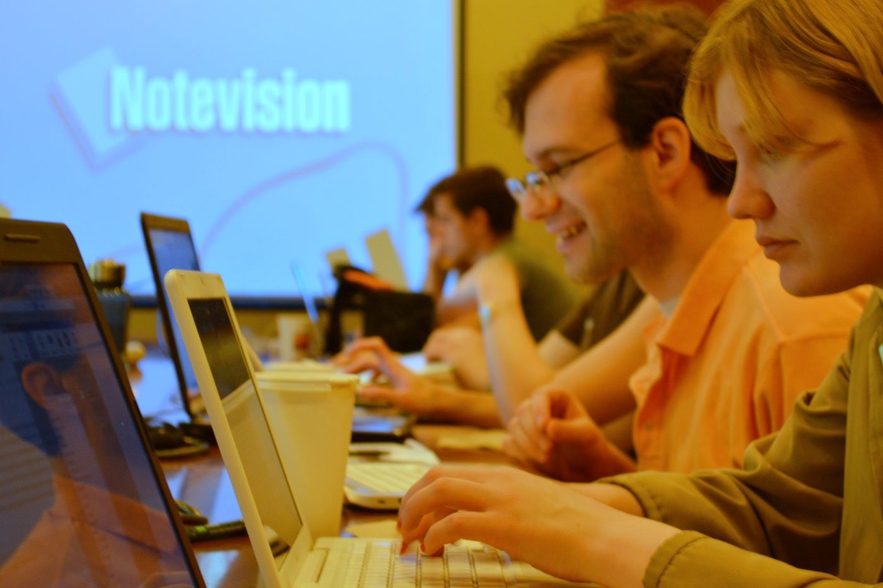 Author

Date

Fri, Jul 18, 2014
Until recently, an Internet search for Selma Stern-Täubler, the author of seminal works on the history of Jews in Prussia, turned up relatively scant resources for an English speaker. Among the top results were a well-researched but brief biography at Jewish Women's Archive and some digitized academic monographs. It took some digging to discover that the professional and personal papers of one of the first and foremost women scholars of German-Jewish history are held in the LBI Archives. The user-edited encyclopedia Wikipedia, the first stop on many online journeys, offered nothing.
On Saturday, May 4, 2014, staff and volunteers at the Center for Jewish History (CJH) took steps to change that. At the first public CJH Wikipedia Edit-a-thon, about 30 volunteers, including CJH and LBI staff, members of the local NYC Wikimedia Chapter, and scholars and librarians from other institutions spent an afternoon creating and improving Wikipedia articles related to women in Jewish History. In addition to Stern-Täubler, sculptor Erna Weill, artist Greta Loebl, journalist Toni Stolper, and educator Elisabeth Freund now have pages on the world's sixth most visited website. For those who want to learn more about these figures, the articles include links to digitized holdings at LBI. In total, 13 new pages were created, four pages were expanded with references or biographical information, and at least seven newly minted "Wikipedians" made their first contributions to the world's largest encyclopedia.
Meeting users where they are
Wikipedia already dominates search results for topics both esoteric and pedestrian, and there is a growing movement among librarians and archivists to harness that power to improve access to special collections. Grassroots initiatives such as "GLAM-Wiki" (short for Galleries, Libraries, Archives, and Museums) are an expression of the deepening partnerships between the community of Wikipedians and cultural heritage institutions.
"Libraries and museums recognize that the best way to expand access to their collections and reach new audiences is to meet users where they are, and that is on Wikipedia," says Dorothy Howard, the Wikipedian-in-Residence hired by the New York Metropolitan Council of Libraries to facilitate deeper engagement among its member libraries with Wikipedia. There is hard data to back up that assessment. Dominic McDevitt- Parks, the Digital Content Specialist at the National Archives and Records Administration (NARA), has reported that in 2013 more digitized government documents were discovered through Wikipedia (1.27 billion) than through NARA's own website, archives.gov (96 million).
Wikipedia in the archivist's toolkit
With millions of pages of digitized material of their own to manage, LBI and the other partners at the CJH want to emulate that success. CJH archivists who process and organize archival collections have already built Wikipedia into their workflow, making appropriate edits to Wikipedia whenever they finish work on a collection.
This is not necessarily time consuming, as CJH archivist Leanora Lange explains, "I most commonly make edits like adding a link to the finding aid for an individual or organization whose papers I just processed." Other small but significant improvements include adding authority control numbers (distinct identifiers agreed on by libraries to avoid confusion about similarly named people or topics) or quickly organizing biographical information into forms that can be accessed by the "linked open data" engines that are at the vanguard of new web services like Google's Knowledge Graph.
Their most important contribution, however, gets to the heart of how Wikipedia functions—filling in gaps and improving information. "Wikipedia is imperfect. So are many other reference resources," says Lange. "If you don't think Wikipedia is good enough, create an account and make it better!"
Online
LBI and CJH on GLAM-Wiki
Join the Wikimedia NYC mailing list to learn about future events nyc.wikimedia.org